Mobile Apps
Top 10 Ludo Game App & Software Development Companies 2022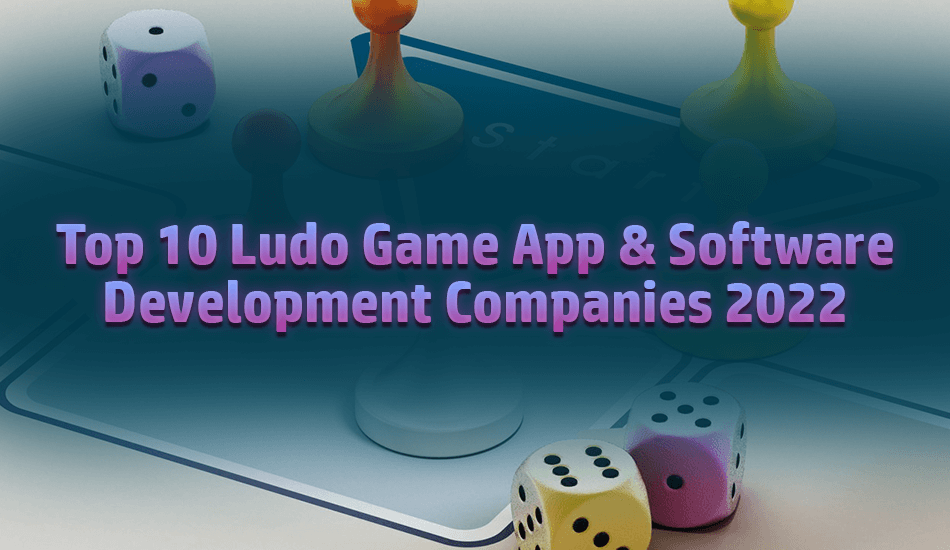 Ludo is one of the most famous and popular board games around the world. The current surge in digitization has rendered this game to be played in online mode. Currently, many people prefer playing on their gadgets. Statistical surveys prove that the popularity and usage of the digital mode of playing online Ludo games are increasing. The pandemic has added impetus to this trend, and the reversal of this trend is highly unlikely.
Features of Online Ludo Game App
Ludo games may be played with several players at the same time all around the world. In the global mode, players may compete against other gamers from all around the world. This game may also be played in private mode, which allows users to play with their close friends or family members. It may also be played on a mobile or a computer, where competitors must compete against a computer-assigned opponent.
Here are the Top 10 Ludo Software Development Companies
1. Bliss Applications
It is a prominent online Ludo game app development company known for providing customized and feature-rich ludo game applications. Their team comprises dedicated Ludo game developers, who work tirelessly to create a responsive and outstanding ludo application that has appealed to a large audience from all around the world. Employees of Bliss Applications include the best and most skilled developers from around the globe, and as a result, they produce unrivaled mobile apps for all of their international clients. Their ludo game creators provide a platform with features such as online and offline mode, live text, video chat, and so on. Their staff is particularly focused on product maintenance and quality assurance, which makes it one of the best companies in the market.
2. Mobzway Technologies
Mobzway Technologies is one of the fastest-growing online Ludo software providers. This Ludo Game App Development Company can provide you with the best customized Ludo game solutions, at a very reasonable price, that matches your business needs. They boast of a skilled team of engineers and designers, who work diligently on producing the most engaging Ludo games for Android, iOS, Web, and Desktop, utilizing HTML 5 to ensure perfect responsiveness on a variety of screen sizes.
3. Cleverti
Cleverti is a Portuguese IT outsourcing company and is one of the well-known mobile game development firms. They handle everything, beginning from application development to support and maintenance. In addition to this, they also supply a Ludo game PHP script to save you time and money, while designing an app from the start. What makes them unique is the service they provide to the customers. They allow hiring Ludo Game Developer for an exclusively personalized experience.
4. Auxano Global Services
Auxano Global Services believe in merging and incorporating premier gaming solutions that are supported by cutting-edge gaming technology and tools in order to boost user engagement metrics. If you are looking out for an online Ludo Game with classic capabilities along with conspicuous characteristics of the online gaming sector, you should definitely hire them to create your online Ludo game. Undoubtedly, they have rightfully claimed to be one of the most trusted and top game development companies around the world.
5. Currey Adkins
Currey Adkins is an Android, iOS, and online game development firm, based in the United States of America. This game firm has a comprehensive approach based on the user experience, including design, creation, and strategy. While working on any project, their first objective is to supply all of the necessary modules swiftly and safely, compiling the game for a huge player base. They guarantee that the team will be able to create a gaming website and application based on the customer's preferred web portal or application.
6. Artjoker Software
It is also revered as one of the best online Ludo Game Development companies. They particularly focus on providing you with expert services and solutions that fulfill all of your demands and expectations. Among all the competent developers, who have years of expertise in providing feature-rich games, that will make you nostalgic for your childhood. They use innovative technology to develop a game that is also compatible with desktop, Android, iOS, and a variety of other platforms, allowing several participants to play and enjoy the game without interference.
7. Bixlabs
Bixlabs combines the most feasible technological features and engagement trends to provide you with the greatest online gaming options, totally capable of targeting today's audience. They have the most advanced experience in gaming technology and tools. They use the same to create the best processing and rendering capabilities for seamless performance. They have offered a variety of board, card, and arcade games with the best product themes, graphic components, motion qualities, and operational settings supported by cutting-edge online multiplayer gaming capabilities over time.
8. EPAM Systems
Through hard work and perseverance, EPAM Systems has generated several games and has built a solid track record as a quality ludo game creation firm in India and the United States. The dedicated game app developers at the EPAM have tirelessly worked to build high-quality online Ludo games for their clients all across the world. They have succeeded in creating a niche for themselves by providing, producing, and delivering exceptional mobile game apps with significant knowledge and skill. This has made them one of the most trustworthy mobile game application service providers.
9. MSys Technologies
MSys Technologies is again one of the well-known entities in the current online Ludo market. By collaborating with INORU, you may get a modernized version of the traditional Ludo Game. MSys Technologies, a prominent online game developer in the business, has extensive expertise in building high-quality solutions at a reasonable cost. Their Ludo Game is packed with the most recent market features, allowing you to capitalize on the game's recent resurgence.
10. BrainMobi
Ludo has grown in popularity over time, and while there have been minor changes to the game, it is now available on the AppStore for playing in a contemporary and current manner. BrainMobi is a mobile app consulting, design and development firm. It is one of the top Ludo Game Development Companies that strive to give you the best services that satisfy all of your demands and specifications in a professional manner. They employ cutting-edge technology to build a game that is also compatible with desktop, Android, iOS, and a variety of other platforms. As a result, numerous players may simultaneously enjoy the game without being interrupted.
Concluding Remarks
Now, you are aware of the best companies that provide Online Ludo software. If you are looking forward to buying Online Ludo Game App., and software, reach out to us at Mobzway Technologies. We are among the best Ludo App and Software providers, and our services are impeccable and highly affordable.
Read More: 6 Crucial Factors That Impact Your Mobile App Development Cost