SEO
7 Best SEO Practices To Increase Store Sales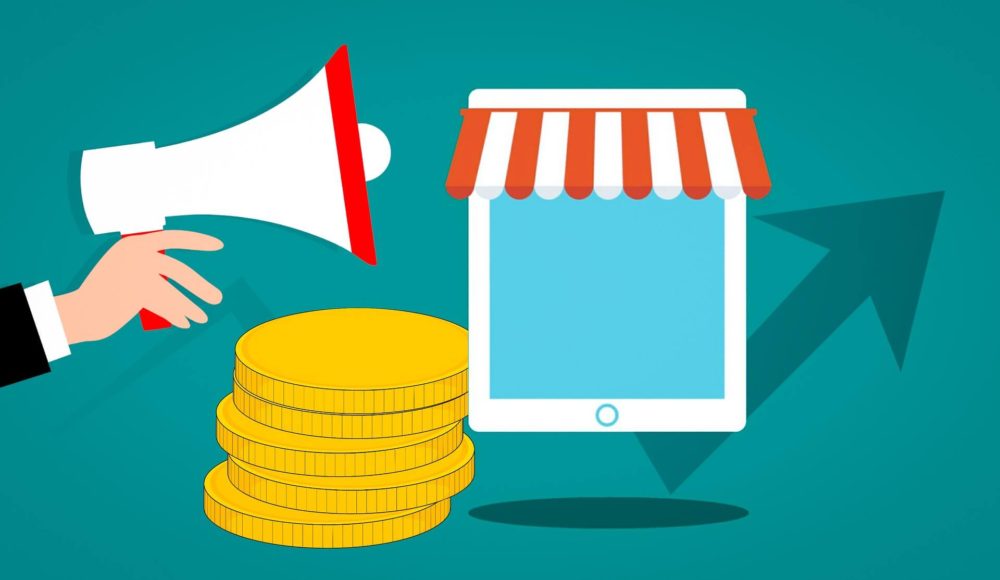 "Forget about competitors and focus on customers". Yes, every marketer will surely suggest this because your competitors will not increase your business or sales. But the question that arises is how can small companies find their business customers? Indeed, before cultivating brand fans and increasing loyalty, it is necessary to declare yourself to interest a potential audience. We analyzed the Top 7 Best SEO Practices that will target your customers, not competitors. 
SEO or search engine optimization is a strategic way to build a strong customer base and uplift your business on search engine pages by opening multiple entry points for customers to visit your website. SEO Perth Company helps optimize websites to improve their quality and performance on various search engine pages such as Google, Bing, Yahoo, etc., that help customers find your website online. 
Algorithms are constantly improving, and search engines have their own "reference" for what a good site should be. There will certainly be growth if you do everything according to the established parameters. Even small and medium-sized businesses find it difficult to promote their websites. So, we have listed the most practical ways to make your website search engine friendly. Check them out now!
Get Your Page SEO in Order
SEO is the technical optimization best SEO practices of individual pages to improve your overall rankings and get more relevant traffic on search engines. Every web page you create should have unique and short title tags, unique meta descriptions, and internal links. Let's look at the seven essential elements of web page SEO that you need to control to give yourself a chance at ranking success.  
1. Write Clear, Concise Heading Tags
Title tags are very effective when it comes to search engine rankings. If you want your pages to rank, you must have unique and descriptive title tags that include niche based keywords. 
The length of the title tag is essential. Shorter and catchy title tags work better as they display on search engines entirely and are not disabled like long titles. 
Another thing you'll have to consider when writing title tags is the order in which they appear. Large e-commerce sites contain a list of categories and subcategories, and too many pages and types can affect SEO performance. So, it is crucial to arrange all the pages and meta tags accordingly.  
The first few words in a title should be pitching and appealing, so update your title tags to include keywords in the first few words. This practice can help increase your website click-through rate and website rankings. 
2. Write Appealing Meta Descriptions
A meta description is a short text that summarizes the whole page details within 155-160 characters. Meta descriptions do not directly affect rankings but improve searchability, and they can affect your CTR. 
Creating unique meta descriptions makes your website appear different from others and adds more value. For online e-commerce stores, use meta descriptions to share product descriptions or other helpful information about your business so that everyone can find your business on search engine pages. Try to write concise and meaningful descriptions with relevant keywords and unique enough to spark curiosity. 
3. Include Direct Links To Products
If you're an online store selling hundreds of products on their ecommerce site, you will need to create a hierarchical approach to organizing your web pages. It would be impossible to optimize hundreds of pages and place individual products on a single home page. Categorizing each product page will make it easier for customers to find, but it can also cause some important pages to rank lower in search results. But we have a solution to this problem too. Place your top-selling products at the top of the home page and give priority while promoting them online. This practice helps increase the ranking of the products sold. 
4. Match inner anchor text with keywords
Many marketers don't understand the value of internal link text. If you're trying to rank any category page or the product page. It is better to link this category page with the main page so that users can find your web pages and visit them. This will help search engines find internal pages and help users land directly on the inner web pages. 
Internal text anchor links should reflect your keyword strategy, and links add value to other category pages and help rank better on search engines along with the main page. These links will uplift your website on search engines and help attract users on your website. 
5. Remove Broken Links
As your site grows, make sure you drive audiences to the most critical content. This includes content targeting competitive keywords, service pages, and your top-selling products. 
When your internal link structure may eventually stop showing you the benefits, then it's high time to remove those links. These are low-value or broken links that redirect visitors to the non-existing pages. As your site grows and new product pages are added, prioritize creating links with value-added content and pages. See the non-existence pages with which your web pages are linked and remove them for better website performance. 
6. Optimization For Mobile Devices
If your website is mobile-optimized, you can lose potential customers reaching your website because people spend more time on their mobile devices than on desktops. That's why you need to make sure that your website is mobile optimized for customers browsing your website on their smartphones and tablets. You can optimize your website for mobile users by using responsive designs on an existing website, or you can create an app. We recommend using responsive design because it comes with more flexible options and will only need to create one website resource. Most website builders are responsive out of the box, so this shouldn't be a difficult task.
7. Increase Your Site Speed
Slow loading pages can be annoying for users. If your web pages take too long to load, it can drive potential customers away from your website. It is also reported that around 50% of mobile users leave sites if it takes more than three seconds to load. A slow site speed can also negatively affect sales. And almost 70% of consumers say page speed influences their decision to buy from an online store. So, ensure a good website speed when and load faster to show better results. 
Monitor your website speed with Google PageSpeed. Do not fill your website with images, and a large image can make your site slow. For that use, you only optimize images by reducing the file size when they are loaded to increase the speed of your when doing eCommerce development.