Mobile Apps
Mobile Apps Importance in the Modern Business Environment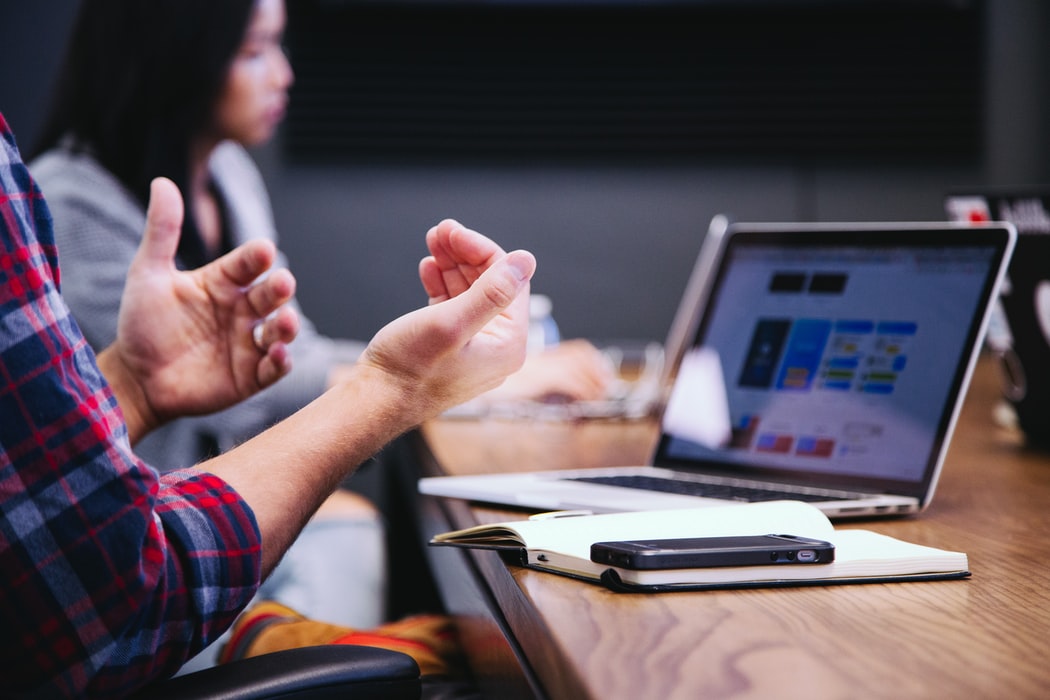 Introduction
Mobile apps have been the best invention since sliced bread. Today, mobile apps have set a benchmark for various industries. Although in the earlier days, a mobile solely caters to the need for communication, the invention of apps in mobile has made the phone a smartphone.
Not to mention, today, countless businesses are driven by mobile apps. Gone are the times to lure customers into your businesses with a lot of hassle. But with mobile apps now in the competition, don't sweat it!
Benefits Of Mobile Apps in Your Business
Be it your small business or a large enterprise; there is no denying the fact that mobile apps play a vital role in hyping your business. Moreover, there are endless benefits of mobile apps to your business. One of the top ones includes increasing customer engagement, providing ease for the consumers, and ensuring high revenues.
The important reason mobile app will benefit your business is that people are more captivated by smartphones than ever. Not to mention many companies are pulling up maneuvers to virtually force people to use their services. Consequently, keeping the mobile app trend in mind, several businesses have developed apps to attract smartphone customers. Indeed, this is an aspect where app development can be beneficial for your business. 
Significantly, according to the statistics, more than 3.8 billion people use smartphones in the world today –that is over 48% of the population of this planet.
Before bearing in mind anything, let's check Smartphone users' statistics. A typical user spends around an average of 3.15 hours per day on a smartphone. However, in the USA, people spend around an average of 5.4 hours per day. Therefore, on any mobile device, users check their phones 58 times a day usually. Similarly, more than half of that occurs during working hours.
Before you build your app, consult a top mobile app development company in the USA because the competition in businesses is rising rapidly. Therefore, take minimum risks and get optimum results by choosing the top development companies.
However, this article will further help you explore the 7 top reasons for mobile apps importance in the modern business environment.
1 – Helps You Achieve Your Business Goals
What fundamental business goals do you want to achieve? It's clear as day that increases customer engagement, improves brand awareness, increases productivity, and more profits – is it not these? Of course. What if I tell you a mobile app helps you achieve all that? Isn't that great? Read ON!
Mobile apps will help you outstandingly to achieve your business goals. In addition, mobile apps will allow you to provide an omnichannel experience to your customers. It connects your customers with you anytime, anywhere. Furthermore, you can take customers' data (interests and likes) to strategize and grow your business exponentially. You can also offer users multiple coupons and discounts to increase your sales margin and further engage customers just like – Kill two birds with one stone.
2 – Increase Customer Engagement
The mobile app increases customer engagement beyond a reasonable doubt. In reality, amongst the most imperative advantages of mobile apps to your business. In the past few years, you have had to run your products from door to door to make a stable business income. However, those days have gone by, and life has now been redesigned. Now with the help of mobile apps, you can drive customers in virtually – easily.
How cool is this – now, with apps, customers are not supposed to be physically at your store, and neither you have to go to them. This all can occur promptly without commuting anywhere because of these state-of-the-art mobile apps that connect your store to the users – online.
Therefore, waste no time developing an app for your business consult today's Cubix mobile app development services before the competition is too high.
3 – Standalone Business
Presently, few businesses have adopted mobile apps to heighten customer engagement levels and increased sales income. Buy building mobile apps for your business can help you create high roots in the market and further assists your business to stand out from the competition. Besides, this facet of mobile apps has accelerated many companies tremendously. If you are tangled in a business, and the range of the sales is shallow, try building a mobile app then see the difference. Once you create that high-performance app by the best iPhone app development platform or Android, many customers can virtually access your store and its products and services through their mobile apps easily. However, a mobile app can play a game-changing title role in your business.
Although small businesses are still hooked on old ways, make sure not to make this slipup. That's the reason behind it; they are still small. Beware of the fact that a good mobile app can make your business unique and noticeable eventually. 
4 – Helps Grow Brand Awareness
For your business to grow even more – a mobile app promises effective tools to improve your brand awareness and recognition. Notably, the main plot is to make your mobile app design more palatable to customers. Undeniably, mobile users love the seamless design and feel more swayed to use them. Likewise, you can regulate your business at your fingertips through mobile apps. Now that apps are made, you don't have to glue your business posters on highway billboards to promote them. And by the way, highway billboards are way too distracting while driving, plus they can cause accidents too. Believe me; you don't want people to get distracted by your advertising posters.
To get back to the main point, you can do much more than that to grow your business with mobile apps now.
In addition, it's a significant step to get your customers more absorbed in products and services via your mobile app. You can do that by giving awaiting deals, and sales count down streaming through your app. Nothing diverts the customers more driven towards your products than discounts and sales.
5 – Increase Accessibility
Mobile apps also have the potential to increase accessibility. With mobile apps now your business can be accessed by customers 24/7. Unlike the usual timing of the offline stores – you want something to be there in time. But this won't be the case for your business. Since you a mobile app for users.
Moreover, these mobile apps create an effective commination link between sellers and customers. These days, numerous businesses contest virtually to drive more customers in through their marvelous mobile apps. You can do it for your business as well. Create a phenomenal mobile app with a seamless design and attractive offers to make sure customers only stick to your app.
6 – Direct Market Channel
You should know how challenging it can get finding new customers and re-engaging them in your products. If you want to make your business grow, you have to choose the right audience and medium. But this is all too much. Significantly, mobile apps ensure this part for you. With mobile apps, you can now create a direct marketing channel easily.
Besides, mobile apps hold tons of functionalities that can help interact with customers – just the way your customers need. Those functionalities include a news feed, search feature, push notifications, and many more. You can also track users' behavior from the mobile app and customize your discounts correspondingly.  
7 – Customer Value and Retail Experience
One more benefit of a mobile app to businesses, it lets them digitalize their platforms in this digitally changing world. Consequently, by digitalizing your businesses, you can set loyalty schemes for customers. You can even grow your business and get customers' loyalty by handing them reward cards. Also, you can send them rewards through mobile apps – push notifications and enable them to use them right away. However, this will help you get more downloads, more loyal customers, and more customer engagement.
Above all, mobile apps help transform your business' custom experience that necessarily allows the business owner to step further to consumer expectancy – by product delivery. Moreover, mobile apps enabled numerous companies to shift their mode of doing business from onsite to online. Nowadays, almost everyone wants things without having to tramp through enormous Super Marts. Mobile apps will save you from all those exhausting efforts you exert by shopping. 
Final Thoughts
Lastly, mobile app development is multiplying each day, and so is mobile app development in businesses. Therefore, the trend of mobile app development has increased exponentially. You can build a mobile app for your business to help it grow. Hopefully, this article has helped you get the reasons behind mobile apps importance in the modern business environment.
It's high time to get support from Cubix Mobile app development services and ensure yourself a feature-rich mobile app for your business.