Featured
Why you need Online Marketing to start a Video Gaming Career?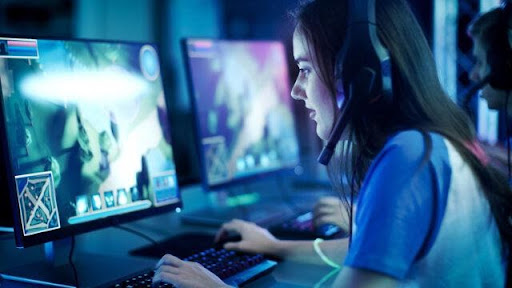 Is video or online gaming your favorite hobby? 
Do you enjoy competing with other players online? 
Then you should consider becoming a professional video gamer. 
And web host SeekaHost can help you with this challenge, especially if you love to play Minecraft. Because they offer cheap Minecraft hosting for all passionate Minecraft gamers plus many tips on how to market and monetize their Minecraft game server. 
Plus, you will have free access to digital marketing courses via their e-learning platform SeekaHost University. 
So, get ready for video gaming stardom!
Digital marketing has become an essential skill in the online world as more people search for something via search engines or social media. The internet provides an excellent platform for many influencers in the entertainment industries and any gamer should use it. 
If you head to YouTube, you will find some very successful and famous Minecraft players with thousands of followers that host Minecraft games on Minecraft game servers and share their worlds and gaming experiences. Through regular video recordings, they highlight their gaming skills and via their YouTube and social media channels they often earn fortunes with well-paid side hustles such as affiliate and influencer marketing, endorsements or e-sports championships. 
So, knowing how to market oneself online is an essential part of earning online. If you follow the listed online marketing strategies, you can achieve to generate the income you envision after you invest time and effort in building your online brand and presence. 
1. Use Targeted Digital Marketing Techniques
To build your brand and establish yourself in the online world, internet marketing is a key element. Many professional gamers started with a YouTube channel, but to attract a wider audience you should also use social media channels like Facebook, Instagram, Twitter where you can run paid ads and share regular posts and videos to connect with your audience. Gaming is a form of entertainment and viewers want to be part of that gaming experience. They make a personal connection with their gaming idols through communicating with them on such channels. Facebook groups are perfect for a more personal connection with the gaming community and Instagram stories can attract more followers. But YouTube is the ultimate platform for any gamer as the reach can be scaled significantly.  Often people search for related content on search engines or directly on streaming channels and then find the player's channel. A successful YouTube channel with thousands to millions of subscribers can change every video gamer's life by bringing in cash through paid ad placements, sponsorships, affiliate marketing and much more. YouTubers are the new online superstars. 
2. Personalised Social Media Marketing
Social media are a great tool to marketing a gamer's life and experience as they get a glimpse behind the scenes as followers. Posting bonus footage and outtakes gets more people hooked as they look for entertainment and excitement. Additional exclusive snippets of your gaming content published on platforms like OnlyFans can appease your loyal audience and attract new followers plus pay handsomely. With digital marketing skills you will know how use social media channels strategically by learning marketing techniques to get more likes, followers, and shares. Sharing your gaming content on multiple social media platforms can boost your online presence and brand. 
3. Get Mentioned in Gaming Magazines & Publications
Besides your YouTube Channel you should launch your own website as this will give you full ownership over your content. Once your website ranks well on search engines through marketing and SEO strategies you have applied, journalists and bloggers in the gaming industry will find you in their searches. They may approach you so that you are covered in their articles or interviews. Buying your own domain with a good web host like SeekaHost through an easy to use hosting control panel will save you time and money to invest in your gaming career. Learning SEO will certainly be an advantage to make your website climb in search engine rankings and results pages. A great way to gain more exposure for your name and brand is by collaborating with other gaming professionals or gaming journalists. Popular publications covering video gaming may well accept quality content from you as a guest author. Should a blog or news website agree to publish your guest post, not only will you have acquired a backlink for your website, but you'll be getting your name out there.
4. Spread Unique Content with Marketing Skills
In this competitive domain, it is key to set yourself apart from all the other video game influencers and satta matka kalyan through unique and branded content with your personal stamp. Understanding how to use SEO on YouTube to rank your videos higher in the searches or how to use video in marketing will help write for us technology immensely to build your brand. Record your gaming adventures with engaging commentary or by giving handy gaming tips also on your website as well as live on streaming sites like Twitch or Discord. Do podcasts or publish eBooks additionally for a bit of extra cash. Many gaming fans are also interested in e-sports and competitions, hence why you should share your experiences via your media channels. 
Kick-start your Video Gaming Career with Digital Marketing Skills
Learn SEO and digital marketing skills to outrank your competitors and get the most followers and subscribers. Understand how to monetize your website and channels to earn an income online with the SeekaHost University Blog for Profits course and realise the potential of social media with the Facebook Remarketing course. Start marketing your gaming persona online and rake it in.