Business
Detail Information About Affordable Care Act(ACA)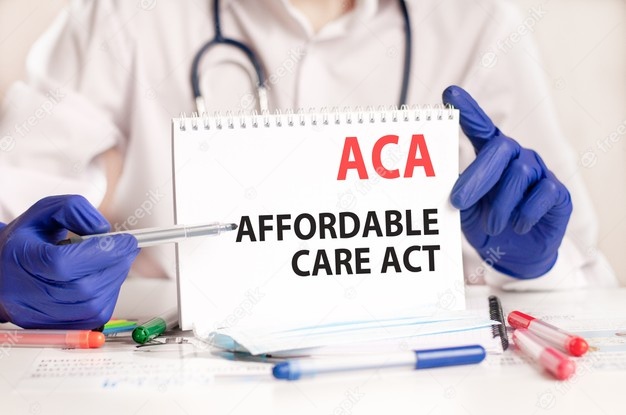 The Affordable Care Act (ACA) of 2010 is sometimes referred to as Obamacare. The goal of this plan was to make health care more affordable for everyone by lowering costs for those who couldn't otherwise afford it.
Keep reading to learn more about Obamacare, including which ACA taxes remain in effect and how this healthcare plan may affect you. Following which may help you choose Affordable Health Insurance Vermont, after knowing in detail about ACA.
What Exactly Is Obamacare?
The Affordable Care Act, also otherwise known as Obamacare (ACA), is a law where most people could get the privilege of health insurance. It was believed that it only affects health insurance, but it has altered how the United States provides health care in general.
Advent and history of ACA 
Before the Affordable Care Act, insurance companies had the option of denying coverage to people with preexisting conditions. As a result, people with the highest medical costs were forced to go without insurance or accept a policy that did not cover a preexisting condition. They frequently ended up in hospital emergency rooms because they couldn't afford regular doctor visits and couldn't contribute to the cost of their treatments.
In 2010, President Barack Obama then signed the Affordable Care Act, also known as Obamacare or the ACA law. The act was a significant overhaul of the United States healthcare system, lowering the amount of uncompensated care that the average family must pay for. Initially, Obamacare mandated that everyone have health insurance and provided financial assistance to those who could not afford a plan independently.
What's the working principle of ACA?
When you sign up for health insurance, you usually pay a monthly premium to keep your coverage. Subsidies are included in ACA to assist low-income people in paying for their healthcare plans. In 2020, these tax credits, also known as subsidies, will still be in effect.
ACA also gives insurance companies money to help them keep their deductibles low. Although the law currently requires companies to maintain low deductibles, the Trump administration has reduced those payments. You can still apply for a subsidy to help you and your family save money on health insurance at this time.
What are essential services covered under ACA?
Depending on the ACA plan you select, the specific coverage you will receive will vary. Some medical services, however, are required to be covered by the act, such as :
Preventable care

Emergency services

When you're not in the hospital, you get outpatient care.

Hospitalization

Maternal and newborn care

Mental health and substance abuse treatment services

Services for rehabilitating

Pediatric services

Laboratory tests
If you have a preexisting condition, insurance companies cannot deny you coverage or increase your premiums under ACA. But the preexisting condition is one that was discovered before the start of your new insurance policy.
When is the enrollment period of ACA?
The Open Enrollment Period (OEP) of ACA is when you can enroll for a new health insurance plan for the coming year. From November 1, 2021, to December 15, 2021, the OEP for 2022 plans will be active. If you don't enroll in a program during the Open Enrollment Period, you may be unable to purchase any ACA-compliant coverage unless you have a qualifying event, such as:
‌Job loss

‌Switch to a different coverage area

‌Natality 

‌Existing insurance is canceled

‌Marriage, divorce, or death in the family are examples of family events
If you are without insurance and are not eligible for a qualifying event, you may be able to enroll in a short-term plan depending on your state or in Vermont. To learn more about your options for short-term plans that can be obtained under the coverage, you need to wait until the next OEP or contact some best online health care services for Affordable Health Insurance Vermont.
Final words!
The Affordable Care Act also established the Health Insurance Marketplace for qualified individuals to shop for and purchase health insurance policies assuring that they cover essential services. Over the next few years, the Biden administration is likely to extend the ACA too.
So, with these options in effect, you can see all of your health insurance options that are ACA-compliant. And choose the best insurance agents for Affordable Health Insurance, Vermont. They can assist you in navigating all of your options and identifying a plan that provides the level of coverage you require at a reasonable cost.