Featured
How to Plan for a Successful Career Change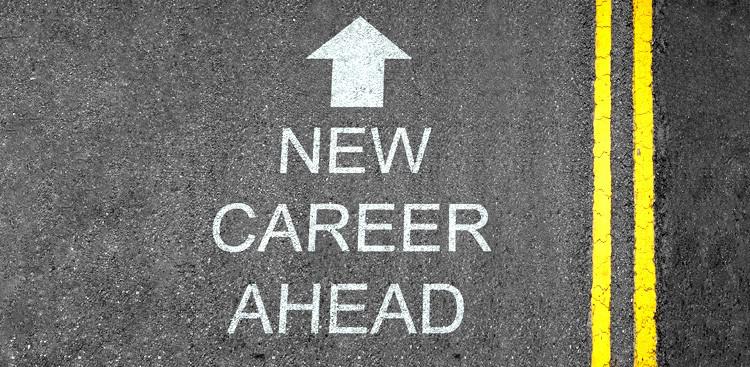 With so many different career options that you can get into, it's hardly surprising that many people don't stay in the same career for their entire life. There are plenty of reasons why you might be looking for something new when it comes to your career. Whether you're currently working in a career that you are not passionate about and only started as a means to an end or are doing something that has become boring over time, change is inevitable in our lives, and it can also impact what we want to do for a living. 
If you feel called to do something new or have always been intrigued by a certain line of work and finally feel that you are in a position to start pursuing it, there's never been a better time than the present to start thinking about doing something different. Along with this, many people have found that over the years the career opportunities available to them have grown, and you might be interested in working in a role that may not have been available at all when you first graduated. 
People change their careers for many reasons. You might have seen an opportunity to make more money in a different career, or a chance to climb the career ladder faster. Perhaps you are interested in working in a role where you can make a difference in the world, or just want to learn something new. No matter the reasons behind your decision to get into a new career, here are some of the main things to consider before you get started on this journey. 
Choosing Your New Career Path
There are lots of different careers out there to consider and choosing your new career path is going to be one of the first decisions that you make when it comes to doing something new. Perhaps you already have a career in mind; nursing, for example, is a top choice of career among people who want to do something more meaningful with their lives. On the other hand, if you're currently working in a career that is experiencing declining demand and want to get into an industry with more opportunities and job security, tech could be the ideal choice for you. 
Tech is currently growing at a rapid rate and providing various opportunities for people who want to work in a variety of different roles. As the world becomes more and more reliant on technology, programs like this online cyber security degree from Saint Bonaventure University could be your ticket to a new, exciting career with high demand and lots of job prospects.  
Getting Qualified
Whether or not you are going to need to invest in gaining further qualifications will depend on the type of career you want to get into. In some cases, you might already have qualifications that will help you get into a range of different career options. For example, if you already hold an MBA, you can certainly move around a lot in the business world and work in a range of career roles in different industries without the need to study any further. On the other hand, if you want to get into a more specialist role such as nursing or cybersecurity, then you may need a degree if you don't already have a relevant qualification. It's likely that you are going to have to invest in school if you want to change your career to work in a role that is very different from the one that you have right now. 
Choosing Your Education Pathway
The education that you will need will largely depend on the type of career that you are hoping to change to. These days there are lots of different options to consider including professional qualifications and online programs that may be easier to achieve if you need to continue working full-time while working towards your future career change. If you need to get a new college degree or a master's degree to fulfill your career change goals, then the best way to do this may be with an online degree program. Today, more online degree programs than ever before are available from a wide range of reputable colleges and universities, giving students who are working full-time more opportunities to improve their education and get new qualifications that will help them facilitate a career change. Online degree programs are often much more flexible compared to studying on-campus and allow you to study in your own time and create a personalized schedule that works well for you rather than demanding that you rearrange your life to be able to attend set classes at specific times. 
Career Outlook
Before making a final decision on what you want to do for your future career and how you are going to achieve this, it's important to do some research into the career outlook for the industry or field that you are considering, and which positions might be a better option compared to others. Most people who change careers will want to avoid investing a lot of time, money, and effort into preparing for a career change only to struggle with finding work afterward. Some careers will always be in higher demand in comparison with others, and it's always going to be easier to find work in some industries in comparison with others. So, before you decide on the career that you want to pursue for the future, spend some time looking at the different career options on offer in your chosen field to find one that is not only a good option for you but also has a good outlook that's worth the investment you are planning to put in. 
Career Progression
In addition to the career outlook and demand for the future roles that you are considering, it's also worth taking a further look into the future. If career progression is something that you might be interested in for your future, then it's important to consider the progression opportunities for the roles and industries that you are interested in working in. Not only will this shape the decisions that you make in terms of the career option that you want, but you may also find it helpful to consider career progression when choosing your education to get into your chosen new career since some degree programs and other qualifications may be more useful than others in terms of future progression and advancement opportunities. For example, if you want to change your career to nursing and are considering advancing in this career in the future, a bachelor's degree in nursing is always a better choice compared to an associate's degree since this will be the minimum requirement to get any further qualifications that you might need in the future such as a master's degree. 
Develop Your Career Skills
Planning your career change isn't just about getting the right education and qualifications. Along with getting qualified, you will also need to consider any skills that you will need to develop for your new career path. Spend some time researching your chosen line of work and learn more about the most in-demand skills that employers are looking for. Since you may be going into your new choice of career with little to no experience in the field, the skills that you possess are going to make all the difference when it comes to getting your resume noticed and being considered for positions. Along with taking steps to improve your career-specific skills that will be needed for working in your new position, it's important to consider the most in-demand transferable skills that employers in this field want, and think about any skills that you have developed so far that may be able to help you get further. For example, no matter what your work experience has been so far, you are likely to have some transferable skills like communication skills, organization, time management, and more that you can fine-tune to help you succeed with your career change. 
Get Work Experience
These days, it's becoming more and more difficult to get into various professional roles if you do not have any relevant past work experience. While your experience in other roles may make it easier for you to find work compared to somebody who is brand new to their career after graduating from university, getting relevant work experience will help you even more. In some cases, you may be able to get relevant work experience while getting the degree qualification that you need to change your career through internships and work placements that are offered through your college. However, there are several ways that you can develop even more relevant experience both before and after you graduate by taking on internships, voluntary work, or even working part-time for an organization in your chosen field, which will help you become more familiar with your new role before you start applying for positions. 
Tips for Successfully Studying While Working to Change Your Career
No matter what kind of new career you have set your sights on, chances are that you will need to invest in your education to prepare yourself for this new role. Many people who want to change their careers need to figure out a way to do this while continuing to work full-time in their current careers. Some tips to keep in mind to help you do this successfully include:
Study Online
Getting an online degree is likely to be the most effective way for you to study for a new qualification and ultimately change your career while continuing to work. Online degree programs are flexible enough for you to work around and many allow you to take full control of when and where you want to study with no requirements for you to be available at certain times. As a result, you can enjoy a more stress-free experience while getting the qualifications you need to change your career, as you can continue your life as normal and dedicate your evenings and weekends to studying.
Set Up a Home Study Space
If studying online is the best option for your career change then it's a good idea to set up a home study space that is free from distractions. Working while studying at the same time takes a lot of motivation, and the best way to keep yourself motivated and avoid falling behind is to keep your space distraction-free. You can set up a room in your home as a study space or a quiet corner of a room where you won't be disturbed. 
Stick to a Schedule
One of the best things about studying for a degree online is that these programs often offer the flexibility to come up with a study schedule that works best for you. To get into good habits when it comes to studying at home for your degree while continuing your career, it's a good idea to take some time to consider when the best times for you to study are and get into a routine with them. Right now, if you are spending a couple of hours per night watching Netflix or YouTube when you get home after work, consider how much of this time you can use to study instead and get into the habit of it. 
Consider Reducing Your Work Hours
If you can, it might be worth reducing your work hours while you are studying full-time. Not only will this make the entire process less stressful but also provides you with more time that you can use to dedicate to getting your degree. If you can still cover your expenses while working less or are happy to cut back on spending while you invest in your future, then reducing your working hours can make the process of changing your career easier to achieve. 
With so many career options, it's no surprise that career changes are not rare. No matter what you currently do or what kind of career you want to get into, having a solid plan in place will help you facilitate your career change successfully.