Featured
Exploring the Benefits of Wireless Audio Systems in Your Home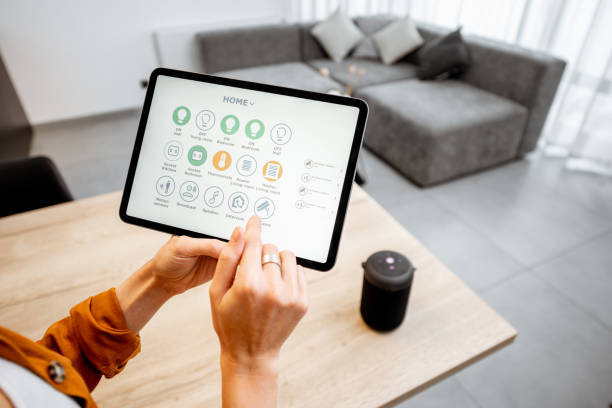 Stream audio from your music library with multi-room systems or improve TV sound with compatible sound bars. Wi-Fi systems work well for homes that do not want to or cannot run wires through the walls.
Dedicated apps make these systems easy to use and provide intuitive control. Some wireless home audio systems also integrate voice controls for hands-free access to streaming services.
Multi-Room Systems
While multi-room systems might have been the preserve of audio aficionados, high-speed wireless technology means that this type of music system has now become affordable and accessible to the average household. Smart speakers from brands like Bose are the core of these systems, which extra portable or in-wall speakers, amplifiers, or Bluetooth record players can bolster. These speaker systems 'communicate' via a central hub device controlled by an app on your smartphone, tablet, or computer – and in many cases, by voice commands.
Depending on the brand, you can stream from services such as Spotify and Tidal (if you have subscriptions) or your music library on a NAS or computer. Some multi-room Hi-Fi systems even support high-resolution audio streams. Often, these wireless multi-room systems use their mesh network to boost the reach of their music streaming, rather than using your home Wi-Fi so that they can reduce the strain on your home wireless setup.
Bluetooth
Bluetooth has revolutionized how we connect speakers and headphones to our devices. However, it is only as good as the device that emits the signal and can be difficult to use at a distance unless you stay close to your phone or other wireless speaker.
One key factor that reduces Bluetooth's range is signal loss, also known as path loss. This is caused by the electromagnetic field around a Bluetooth signal weakening over time due to interference, obstacles, and other environmental factors. The latest Bluetooth BR/EDR technologies mitigate this problem by using a technique called error correction to correct data errors in the Bluetooth signal.
With a wireless audio system, you can stream music from your home computer or smart device to multiple speakers throughout the house. You can also control your music from a single device in any room. This eliminates the need for extensive wiring, which leads to less clutter and a cleaner appearance. Wireless audio systems are easy to set up and offer impressive sound quality. They are also more convenient to use than traditional boom boxes.
Wi-Fi
Wi-Fi is a wireless networking standard that can support whole-home audio systems. It has longer ranges than Bluetooth and is suitable for spaces where cables cannot be run. Wi-Fi offers a more stable data transfer rate and can overcome signal interference with other wireless technologies.
Streaming multi-room wireless music systems offer incredible sound quality and various options to suit your lifestyle. They let you enjoy your favorite tunes in a single room, every room, or even outdoors.
These systems use your home Wi-Fi network to connect to music streaming services. They then play the music through speakers throughout your home. You can manage them through an application on your mobile device or tablet. Some of these systems offer advanced features like a built-in music server that allows you to store and play locally saved music. Others offer high-resolution lossless audio streaming for audiophiles. The best choice will depend on your preferences, so consult a professional specializing in audiovisual equipment.
Soundbars
Essentially a slim bar with speakers and amplifiers concealed in an elegant enclosure, soundbars are the perfect option for many homes. They can be connected to a TV via wires (usually HDMI or optical), and most come with Bluetooth or Wi-Fi built-in, allowing you to stream audio from a wide range of devices.
Some also feature up-firing and side-firing speakers to reflect sound off the ceiling and walls for surround effects and technologies that will give you a more immersive home cinema experience. They're a great option for smaller rooms where placing multiple speakers can be tricky, and their design can often improve the appearance of a room.
Many home Wi-Fi systems allow you to control your music from a smartphone or tablet to enjoy your favorite tunes in any room. Wireless systems avoid tangled cables and make the whole house look more neat. Talk to your local AV specialist to determine which wireless system is best for you.
Portable speakers
The key to good audio is a great-sounding receiver, whether wireless or wired. Then, you can choose a Bluetooth or Near Field Audio speaker. Bluetooth has enabled it to eliminate the audio cable, while Near Field Audio uses electromagnetic induction for a completely wireless solution.
Bluetooth speakers pair up with a mobile device to play music, podcasts, and more. Some are small enough to be a perfect traveling companion, while others are big enough to liven up a tailgate party or camping trip. Several brands also make waterproof, shock-resistant, and dustproof Bluetooth speakers for use in the great outdoors.
The best Bluetooth speakers usually have a voice assistant to allow you to control the speaker with a simple voice command. Some have a built-in microphone for hands-free phone calls and online business meetings. They also have long battery life to keep the music playing all day. Many Bluetooth speakers can connect via an audio jack, making them compatible with older music devices.