Featured
Top 6 Ways to Improve Video Quality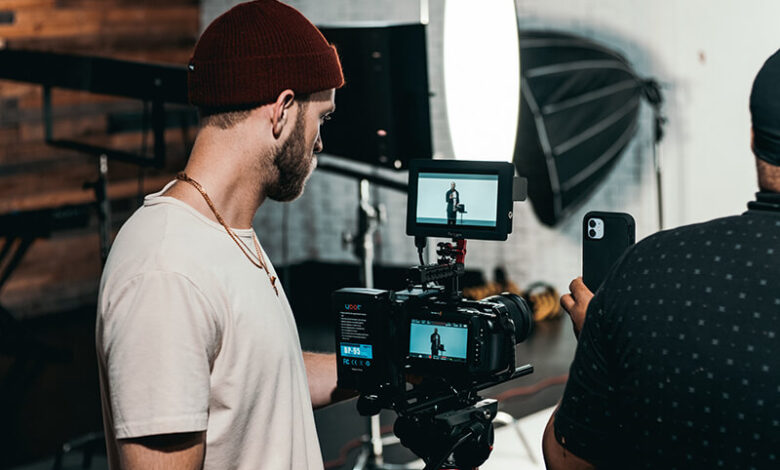 When a video is of low, low quality, there are several things you can do to enhance the video quality. You can use a high-quality camera, codec, screen recording, or video repair tools. Here are some tips to improve video quality: (a) Improve video compression: This is the process of squashing massive amounts of data into smaller sizes. Understanding the different codecs helps you make the most of your video.
Screen Recording
Screen recording is a great way to capture video footage with better quality. It can also be used to create demo videos. The quality of the video can be improved by increasing the frame rate. To improve the quality of your video, follow this steps:1. Set the frame rate to 60 or higher. 2. Adjust the settings so that the audio is clear and high-quality.
Preparation is essential when screencasting. You may need to open applications and pause to load pages. This will help you maintain a clear voice and pace. Also, try to avoid distractions. It is easy to lose focus when talking for long periods.
Using a High-Quality Camera
Using a high-quality camera can enhance video quality. The quality of the video increases with the amount of available light. To avoid the picture being overexposed, you must check that there is enough light. Use a camera with a higher megapixel resolution to accomplish this. For more tips on how to record your videos, visit https://www.topazlabs.com/learn/how-to-make-videos-hd.
To improve video quality, use a camera with a higher resolution than you're used to. The higher the resolution, the more details you'll be able to capture. Also, higher resolution means crisper footage. Most cameras support at least 1920×1080 pixels.
Using a Video Repair Tool
A video repair tool helps you improve the quality of your video file. It is easy to use and can repair various video file types, including AVI, MPEG, DivX, and WMV. You can also preview your repaired video file before saving it.
The speed of video repair depends on the video file size and quality. Most video repair tools do not allow you to manage multiple files simultaneously. Unlike some video editing software, they do not allow you to stop repairing a specific video file. This is an essential feature because you may be unable to save the repaired video file.
Using a Codec
A codec is a digital file format that helps reduce the size of a video. This makes it easier to store and distribute. It can also help make HD videos more widely available. Codecs work by applying algorithms to the video data file. They compress the video before it is sent and decompress the file when it reaches its destination.
Codecs are essential to video streaming. Without them, no streaming media would be possible. They are designed to compress the data in a video stream and are necessary for non-linear editing and playback. Codecs can be hardware or software-based, depending on the application. Some codecs reduce the file size, while others retain all of the original data.
Using a Color Correction Tool
Using a color correction tool involves adjusting video footage to correct problems with brightness and contrast. Color correction is an essential step in the color grading process and will improve the look of the footage. It is also important to note that different videos require different levels of correction.
Many different video editing programs come with a color correction tool. Most of these tools are designed to make the video look more natural. The goal is to bring out the best qualities of a video while still avoiding overpowering it. It would help if you calibrated your monitor to get the best results from a color correction tool.
Creating a Storyboard
Creating a storyboard will help you decide what to include in your video. It will also help you plan your shot list. A good storyboard should be clear and easy to follow
Storyboarding allows you to create a clear, sequential outline of your video. By planning out every scene in advance, you'll be able to ensure your video flows well. In addition to helping you make sure you have the right shots for each scene, storyboarding can also streamline your pre and post-production processes. This means you will only waste your time on necessary shots.