News
How valuable is an Associate Degree in Canada?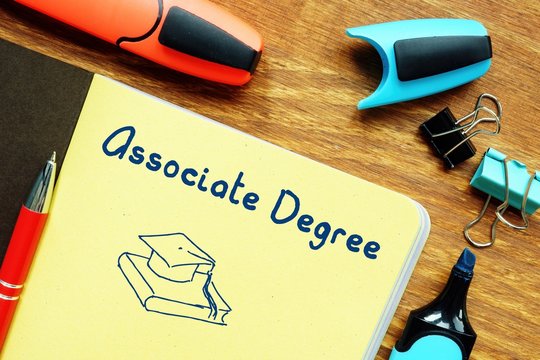 One of the most important decisions in the life of a student is choosing the right program that compliments their career choice. Though, making this decision in the early stages of one's academic journey is often a daunting experience. If you are also at that crucial place where you have to select a suitable degree program and are confused about making the right choice then you can always go for an associate degree in Canada. 
This degree covers all the general areas of studying, giving you a better insight to choose a bachelor's degree. You can even move into a job role with an associate degree as it provides you with the relevant skills and learning needed for an entry-level job role. The best part is that you also get to enjoy the high-quality education that is offered in Canada, which will further help you grow in your career. 
Why opt for an associate degree? 
An associate degree remains a popular choice for students who are keen to join the workforce and are looking for a program that will quickly help them move into a suitable job role. This two-year degree covers all the basic learning that is needed for students to get acquainted with key areas of vocational coursework or even specialized training. 
An associate degree has a total of 60 to 64 credit hours which means that it makes up for a considerable portion of the undergraduate degree. On completion of this degree, you can directly transfer to an undergraduate degree. 
Is an associate degree valuable? 
An associate degree earned at a recognized university is accepted by employers and holds a lot of value. Students can easily find entry-level jobs with this degree and start their professional journey. In the early stages, students are often unsure of different streams and have limited knowledge of the business world. 
Many students often end up regretting selecting a particular bachelor's degree or find that the sector they have chosen does not align well with their skills and goals. In this scenario, students have to change their careers and switch to another stream, losing out on precious time and money.  
All this can be avoided with an associate degree that gives you valuable knowledge and insights in the chosen sector along with building other faculties like critical thinking, communication skills and more. Students with the help of comprehensive knowledge can easily narrow their focus and make a suitable academic and professional decision. 
Advantages of an associate degree 
The associate degree has many benefits which further adds to its popularity. To begin with, this degree is affordable which makes it easier for students to opt for it without getting bothered by the financial constraint of things. 
Also, given that this degree only takes two years to complete, it is easier for students to complete the program and progress towards a job or opt for further studies, as per their requirements. This is particularly useful for those who are opting for a degree to join the workforce. All in all, the advantages of an associate degree are many.