Education
How iPad hire Help in Schools and Colleges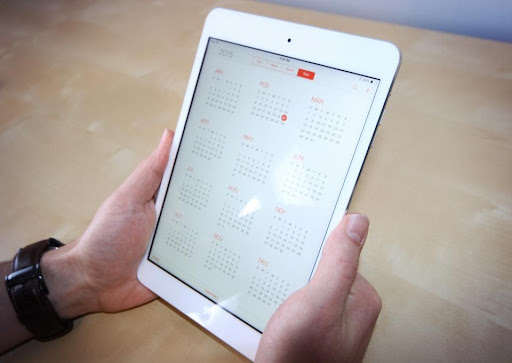 Technology is constantly developing and changing. It has changed the way things are carried out and the way students learn. The speed and frequency of technology's advancement have opened up new possibilities for classrooms that benefit teachers and students. For example, the iPad became so popular in different schools shortly after it came out.
The use of computers in schools has advanced tremendously. Computer labs at schools have evolved into numerous designs, including the integration of library commons. Certain schools have decided to eliminate labs in favour of mobile carts which bring computers into the classroom. Computer labs are an investment that is significant for colleges and schools.
These days, iPads play an important role in the educational system. iPads can be used for various activities like study notes, revision notes, and browsing the internet for homework, classwork, and additionally as an aid for presentations.
Each year, from April through July, school administrators decide which budgets to allocate for technology in the classroom. Unfortunately, utilizing advanced technology makes it difficult for smaller colleges and schools. To keep up with technology, the schools can hire iPads, laptops, and another tech equipment rather than purchasing.
The benefits of iPad hire 
Cost-Effective
Schools spend thousands of dollars each year on texts and other printed resources. Making use of iPads and other devices could dramatically reduce the cost of these materials. Letting your school iPads instead of purchasing them all on their own makes economic sense. Renting saves money over purchasing. 
Getting Creative
The iPad 2018 comes with an Apple Pencil, which makes writing easier and opens up the possibility of thousands of educational apps. It has some significant artistic credentials, as well. Apple Pencil lets you employ various drawing styles, editing videos, photos and more.
Insurance against loss
iPads are extremely secure devices to store data. Students can save notes and project notes without worrying about losing the information. The information stored within the iPad is automatically saved to the Cloud, which keeps the data secure and safe. However, the device could be stolen by any of the students or teachers in class. Rental companies provide insurance for their devices. Therefore, you don't need to worry about it. 
3 Years Warranty
Many opportunities allow you to do work more effectively, and comfortably renting iPads is a way to use a technologically advanced platform. These devices usually have 3 years of warranty, during this time period if the device gets damaged you will get the new one. The company will resolve this issue and recover your data. 
You can change the device according to your requirement of work.
Pay Monthly
Most rental companies charge monthly. Payment plans are the option to rent an item for some time when you can't pay for it in total. The payments are automatically taken from your account following the date you paid. So, if you need the equipment for a long time you can pay according to your suitable schedule.
Stay Updated
If you lease technology-related equipment, you'll stay up-to-date. You can lease the most current version of the technology. Updates to software and apps are free on hired equipment. iPad Renting kept in good condition and updated with the most up-to-date technology. As time passes, as certain versions of tablets or iPad become outdated, you don't need to worry about replacing your iPads or if they aren't functioning properly. If the components fail, renters will be always on top of repairs or provide the replacement.
If you want any update in your software or applications of work you can contact your company.
Easy Assessment
In the last year of primary school and into senior years, iPads and tablets are a great tool for an easy assessment of the curriculum's assignments. In conjunction with email, messaging, and apps, they enable students to submit their work and record precisely when they present their work and make it easier to mark and feedback processes.
All these software's are provided by the rental companies with the device and their maintenance is also a part of their work.
Conclusion
iPad hire for schools can make excellent sense. The leasing option has numerous benefits and could save your school lots of cash.