Education
Is UI UX Design Course the Right Course For Me?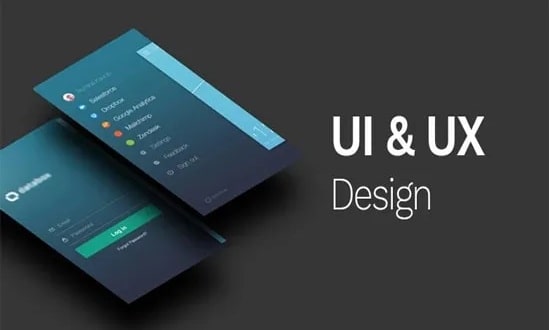 We use the Google search engine or Instagram or even a website like Apple store and more in our daily life. One of the main reasons why we are hooked to such websites or use apps like Instagram on a daily basis is that it has a remarkable User Interface and User Experience which makes it easy for the user to navigate and use such platforms. 
Take Grammarly for example, it is simple and effective and you don't need a tutorial to understand and use it. Grammarly is a great example of an excellent user experience where everyone can access and use it. Currently, the popularity of a business product is vastly impacted by its UI and UX. 
This means that while business needs to focus on enhancing the user experience and interface, students should consider opting for a UI UX design course which will help them do well in their career. 
Scope of being a UI/UX designer 
The scope of UX and UI designers is vast which means that you can easily make a brilliant career in this field if you have the right knowledge and skill set. Organizations are focused on creating products that are design-centric which means that the overall functionality and support for an application or a website will determine how effective it is. 
Usability, simplicity, design, features and overall how easily the user can navigate a webpage is what make it popular. Spotify, Pinterest, Zara and Google are some good examples of the same. Businesses are focused on hiring experts that can bring innovation and creativity to their products websites, applications, e-commerce websites and more. 
This has created a huge demand for designers who can bring their invaluable expertise in creating stunning and functional designs. Many companies that include established brands and even small business owners are keen to hire designers. So, you will be able to find entry-level and even high-level jobs easily in this sector. Also, you can expect a good pay package and can grow easily with relevant experience. 
Importance of UI/UX design 
Every organization has understood that offering a good UI/UX experience to the user is the only way to withstand the tough market completion and actually engage the audience. When the market is already filled with names like Airbnb and Netflix that have carved a niche simply by offering a good user experience, it is necessary to offer product and services that offer the same or superior quality experience. 
A good UI/UX experience leads to more customers and even more revenue in the future. Better conversion rates lead to more profits for the company which is the ultimate goal for every business. 
The impact of a good design must not be undermined as it can make or break a business product and have an impact on the organization's overall objective. According to research conducted by a prominent market research company, Forrester, an excellent UI can enhance conversion rate by 200% and UX by 300-400%. 
Keeping all this in mind, becoming a UX/UI designer is an excellent career choice as this profession will only expand in the coming years.