Education
Factors to Consider When Looking for Colleges For an Advertising Degree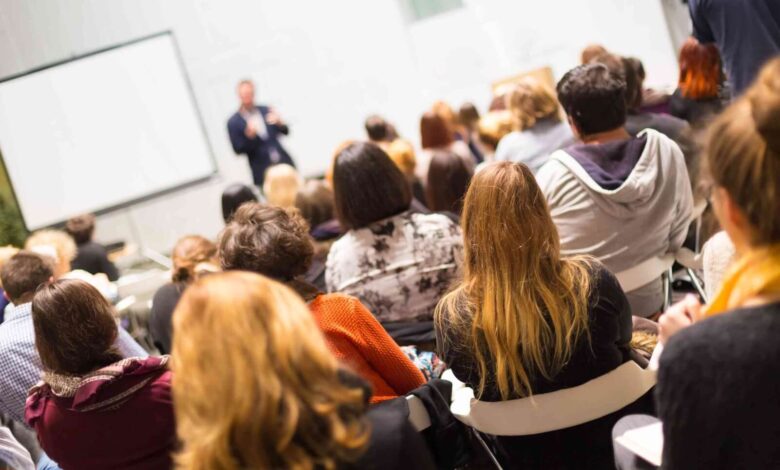 When choosing a career path, college students have many decisions to make. One of those decisions involves what major to pursue. According to research, a bachelor's degree in advertising can lead to lucrative careers in marketing and communications. Choosing a college is another crucial decision that can affect your life for the next four years. The process of narrowing down potential colleges can be overwhelming and time-consuming. However, by following simple tips, students can find the right fit for their education and professional goals. Although considered one of the easiest majors, getting a degree in advertising takes creativity, communication, and research skills. To prepare for the field, colleges offer a variety of programs for students interested in earning an undergraduate or graduate certificate or degree. Online degrees are also available, ideal for students with family and work obligations.
Reputation
When it comes to choosing a major, the reputation of a college is a significant factor. A degree from a college with a solid alum base and high school rankings will increase your career opportunities once you graduate. As a result, the best colleges for an advertising degree have strong reputations. They have well-known professors and structured programs that will give you the foundation to succeed in your career. They also have impressive scholarships just for advertising majors that can help offset the cost of your education. Students can work on projects with real clients or even start their student-run agency to get a taste of the advertising world. If you have social media savvy, you can also try working in the ever-growing social media planning and strategy field. These professionals help businesses and organizations create social media strategies to increase their visibility and generate more business. They can also plan and manage campaigns for nonprofit groups.
Flexibility
There are many options for students wanting to pursue a degree in advertising. From associate to doctoral degrees, these programs cover different levels of the industry. Some programs focus on the creative aspect of the industry, such as copywriting, graphic design, and video editing. In contrast, others take a more analytical approach to the field, such as social media analytics and marketing research. Those who want to jump right into the professional arena may choose to work with an agency and gain hands-on experience. Other choices include working in corporate communications, public relations, and media (radio, television, and newspapers). Students can also opt for a more general path and find work at consumer-product companies or digital media outlets that rely heavily on advertising revenue. People who prefer to work for nonprofit or advocacy organizations can also get involved. Most programs offer a range of courses that combine the creative and business aspects of advertising. Some schools also offer a wide variety of minors for students.
Financial Aid
When searching for colleges for an advertising degree, financial aid options should be one of the factors taken into consideration. Financial aid can be in the form of student loans or scholarships, and there are thousands of opportunities for students to obtain both. Unlike loans, scholarships are gifts that don't have to be repaid, and they can cover all or part of the cost of tuition. Many colleges offer specialized scholarships for adults, non-traditional students, and advertising majors. Regardless of which type of scholarship you're applying for, developing a robust application showcasing your unique strengths and attributes is essential. This may include listing your volunteer work and leadership roles in any clubs or organizations you're a member of. You can also include any recent professional development workshops or seminars you've participated in. Colleges want to see that you are passionate about learning and eager to take on new challenges. Before you choose a school, visiting its campus and talking with students and faculty members is essential. This will give you a feel for the culture and determine whether or not it's the right fit for you. It's also a good idea to check out the cafeteria and on-campus housing and ask any questions.
Location
When choosing the best colleges for an advertising degree, you must consider several factors, such as the program's quality, flexibility, and reputation. In addition, you should consider your budget and what types of financial aid are available to help you pay for tuition. These options include grants, scholarships, and student loans. Grants are government-granted forms of support that don't have to be repaid and are usually awarded based on your financial need. Scholarships are awards that can be found on academic achievement or other criteria. Work-study programs allow students to earn money while studying to help cover living expenses. Many top universities offer highly-ranked graduate and undergraduate degrees in advertising.