Social Media
Facebook Widgets Tools To Level-Up Your Marketing Strategy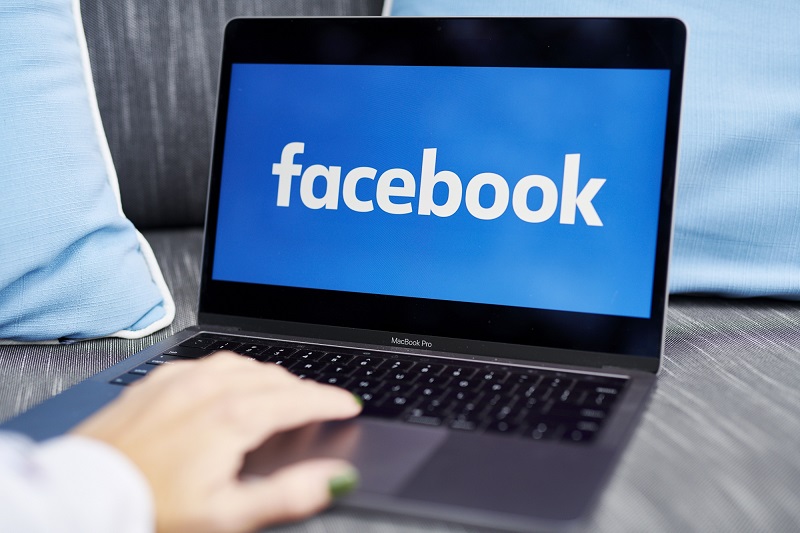 It won't be a false statement if we say Facebook is one of the platforms responsible for this social media revolution. It has made social media an integral part of our lives. And now, people and brands rely heavily on social media to achieve their desired goals.
One of the primary reasons for the success of Facebook is its vibe. With the Facebook widget, you can bring the same vibe to your website and improve its overall look and feel. Not only that, there are various other benefits associated with the Facebook widget that can help a brand to grow and prosper. Hence businesses are now actively opting to embed Facebook widget on websites.
Facebook widgets are like the website's functional blocks, enabling users to display Facebook feeds on the website with ease. There are ample tools currently available on the internet from where you can get a dedicated Facebook widget and display the content without hampering the speed or quality of your website. In this blog, we will be discussing 3 such tools. So without further delay, let's get to know them.
Facebook Widgets That Help You To Display Facebook Feed On Website:
The tools mentioned below are currently the best in the market and are known for providing some incredible results. You can find these tools with ease, and as they have a user-friendly interface, you can operate them with comfort. 
1. Tagembed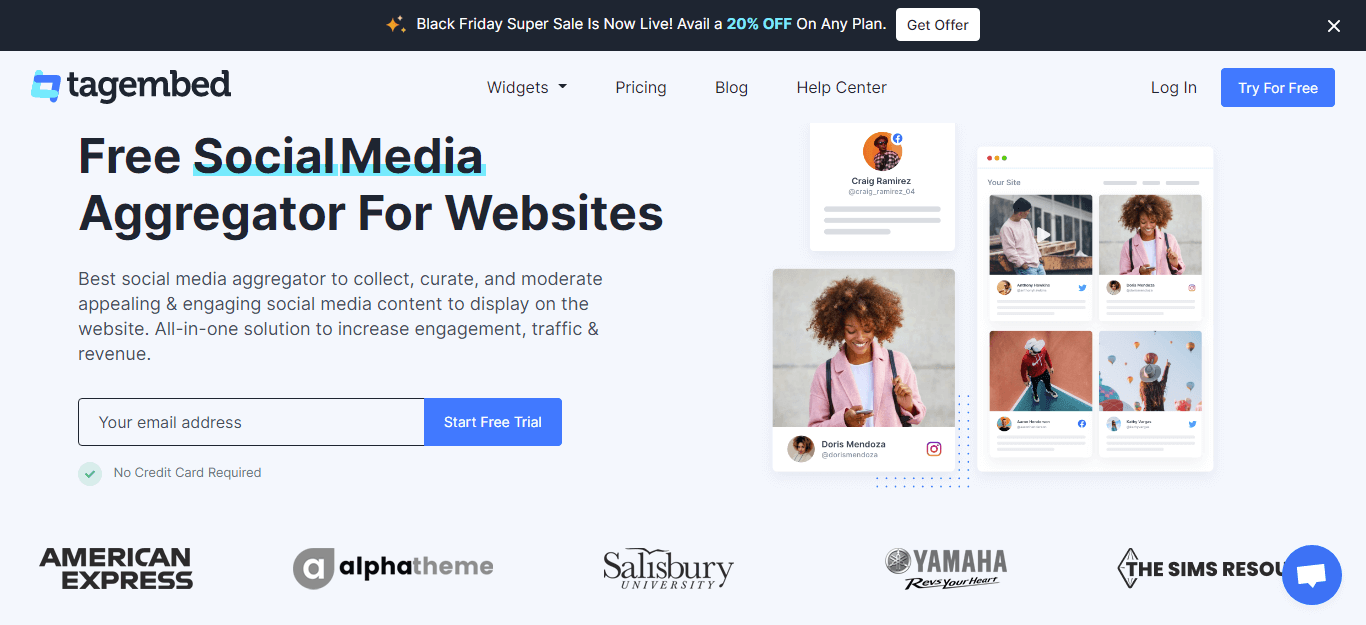 You might have heard about Tagembed. It is one of the well-known social media aggregator tools that have shown tremendous growth in recent years. Easy-to-operate interface, useful features, and affordable pricing plans help it to stand out from the crowd. 
The tool helps users to collect, curate, customize and display social media feeds from 20+ social media platforms, providing users ample options and huge content to showcase on the website. In addition, it provides a dedicated Facebook widget that helps in exhibiting a seamless Facebook feed on the website.
By following a few simple steps, you can easily embed Facebook widget on website and add liveliness to your website. Yes, it restricts the embedding process to a few simple steps. You don't even need coding skills or knowledge while embedding the feed or operating the tool.
Moreover, it provides some wonderful features that add tremendous value to this tool. These features include a customization feature that allows users to personalize the widget as per their needs. For example, they change the font size, font style, background style, and more to add more charm to the widget.
The auto-update feature provides live updates, which means, as soon as content uploads to the source, the widget displays it without any delay. Moderation, responsive widget, analytics, custom CTA button are some of the other main features of the tool.
2. Woxo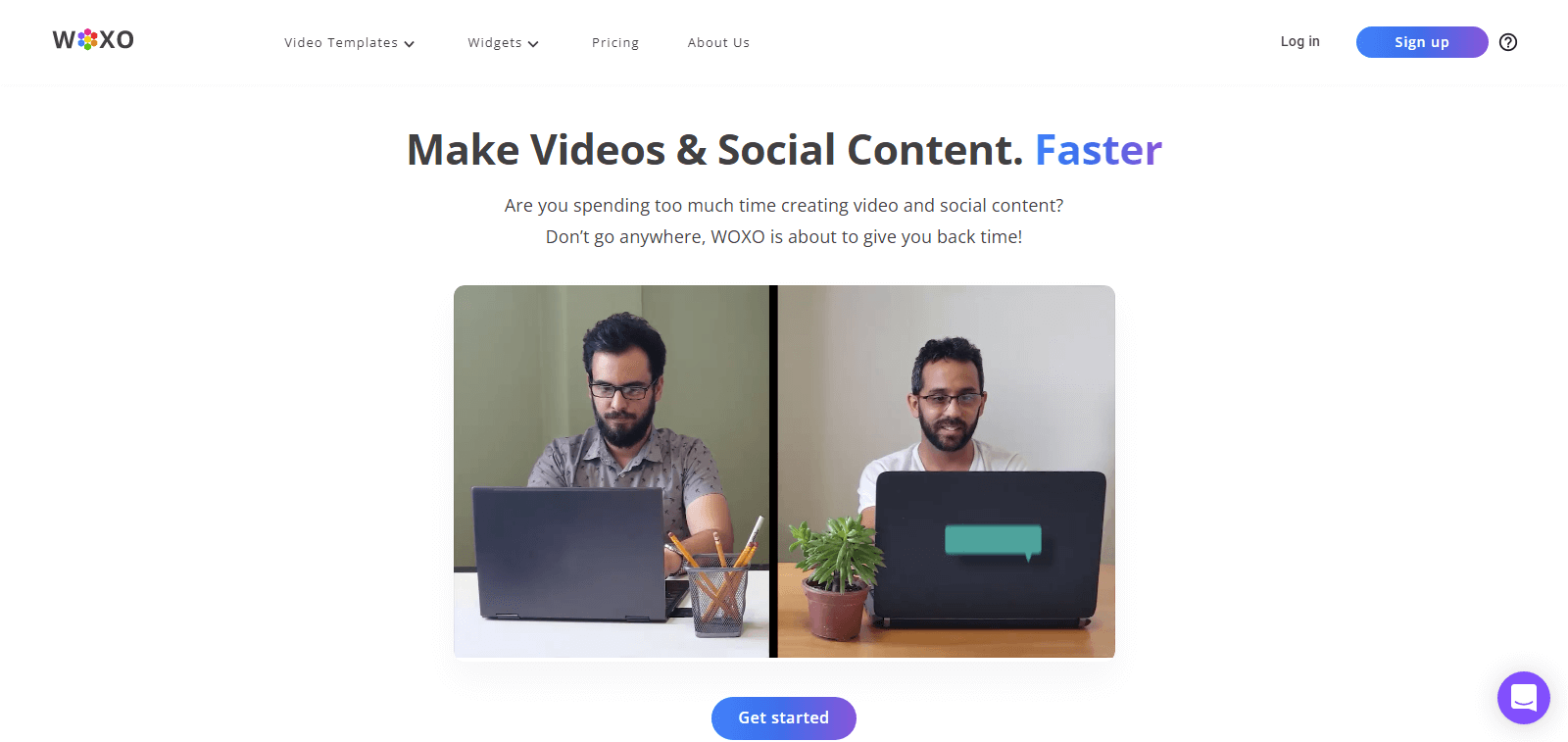 Woxo is another incredible social media aggregator tool that helps users compile social media feeds from various platforms and display them on the website. In addition, the tool provides you with a simple solution that you can use to embed Facebook feeds on websites.
It makes the embedding process simple and offers some added features that make the tool worthy. The features include the customization feature where users can decorate the widget as per their needs and match the widget as per the style of their website. This uniformity brings a visual appeal to the website and eventually improves the user experience.
Various widget themes and layout options help to make the website more organized and professional. Eventually creating an everlasting impression on visitors.
3. EmbedSocial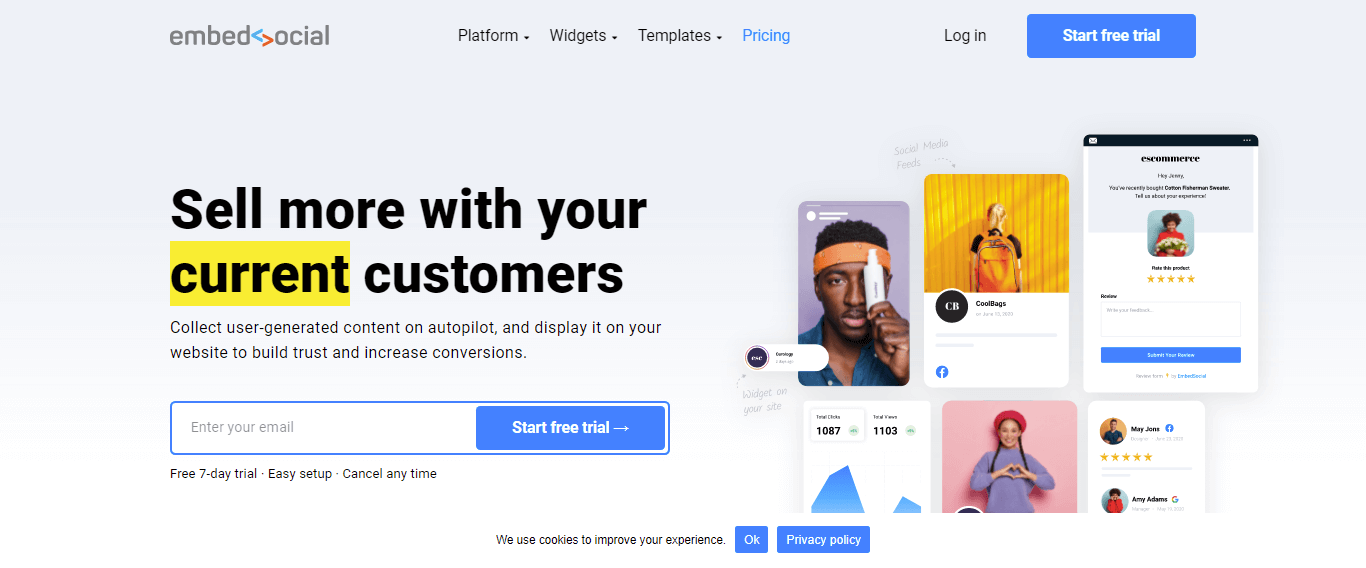 The Facebook widget on the website helps users in various ways. Like, it brings charm to the website, makes it lively, assists in showcasing social proofs, boosts user-generated content related to the brand, and more.
With the help of a Facebook widget from EmbedSocial you can easily achieve the feat mentioned above and extract maximum benefit from the platform. EmbedSocial is a powerful tool that provides an easy solution to embed Facebook widget on websites and assist in improving the look of your website.
Like the tools mentioned above, even this tool has some fantastic features that greatly benefit this strategy. Like, you can completely choose your widget's style, so bring out your creativity and design the widget the way you want. Also, the widget is mobile responsive. Hence the widget adjusts itself as per different screen types. There is no need to change the display setting for every device.
Over to You
We already know the impact of social media on a brand. Facebook is the king of social media platforms, also holds a significant influence, and helps businesses in achieving their desired goals. With the tools mentioned above, you can easily extract great benefits from the platform, as they allow you to embed Facebook widget on websites easily. So, try these tools and take your business to new heights.