Social Media
6 Effective Ways to Optimize Social Media for Your Account-Based Marketing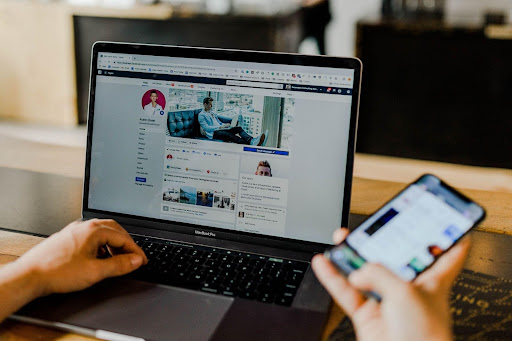 Account-based marketing (ABM) trends have shifted the focus from quantity to quality organizations. They are focusing on creating fewer yet qualified leads more likely to purchase their products and service. 
An ABM-based approach has allowed them to focus their resources on optimized campaigns for specific accounts.
Still, an ABM approach isn't easy to implement. It requires organizations to focus on key accounts, especially on social media. This post will discuss how you can optimize social media for your account-based marketing.
1. Identify your target audience
First and foremost, you need to identify the key accounts you want to focus on. To start, you can look at target companies on LinkedIn and use automation tools to automatically send connection requests, follow-up messages, and other activities that you could have done manually. 
Then, go through with their list of employees. Start filtering the list based on industry, location, and service. You can go through with the job description as well. When you get the list of your target audience ready, analyze it to know essential information such as the best post types, when's the best time to post content, etc. 
2. Monitor conversion metrics
Conversion metrics are critical indicators of whether your ABM marketing efforts are doing well. Therefore, if you're practicing ABM on social media, you need to be aware of whether or not your target customers are taking your desired action. 
So, whether or not your goal is to get a form filled, view a product demo, or view your site, you must make the
3. Grab attention with personalized content
One of the critical elements of ABM is personalization. So, start creating content using the information you've gathered from following your target accounts and doing social monitoring and listening. 
If you want target accounts to engage with your social media content, then don't just share your latest posts on social media. It would be best if you also put in the effort to create highly engaging and personalized social media posts that may or may not include links. 
In the same way, you can also boost your social media engagement by sharing personalized videos that speak directly to your target accounts. Show how your brand is the perfect solution for them. See that you address their pain points, interests, and problems. 
4. Have a sound content strategy in place
If you don't have excellent content that aligns with your buyer's persona, you might find yourself returning to step one. 
At Integrate UK, we always tell clients to make sure that they do always buyer persona research first. Know how to tailor content to cater to a specific target audience. Also, if one's marketing and sales goals aren't aligned, then aligning them with one another is crucial. 
Publish blog posts that address specific problem areas and pain points, then incorporate insightful lessons along the way to boost your business. Ask business execs to write guest posts for you, and then republish these posts on your social media account. 
Visual content like videos is more engaging to your audience. While it takes a lot of time, effort, and money to produce excellent video content, it's worth it. Also, when you devise your content marketing strategies on specific targets, you'll undoubtedly be bound to get their attention. 
5. Use paid social media strategies
In addition, you might also have to use paid social media strategies depending on how much your marketing budget allows. 
Facebook:

Facebook Ads lets you create campaigns for as low as $5. The platform allows you to target your audience based on demographics, location, and interests. You also have the freedom to choose how the ads are placed and track your results on Facebook analytics.

LinkedIn:

LinkedIn now has account targeting that allows you to target a set of individuals or companies with additional filters applied to them.

Twitter:

Twitter Ads can be promoted accounts, trends, or tweets. In promoted accounts, you'll appear on your target audience demographic's "Who to Follow" section. You can also place branded hashtags in front of the trending topics of your audience on promoted trends or enable a particular tweet by showing them to your target audience's newsfeed.
6. Build and nurture relationships
One of the key objectives when tracking your target accounts is to build and strengthen relationships with them. Your primary goals should also be to create avenues for long-term association. This can be done in several ways. 
First, you engage conversions focusing on your target accounts. Frequently mention them in your posts, or become an advocate for their brand. It also helps that you engage your business development team whenever needed. 
The main objective here again is to establish relationships that open the door for revenue opportunities in the future. So, make sure that you have a process to bring your sales team if the right opportunity presents itself.
Over to You
So there you have it. You have to leverage your social media marketing efforts to focus on your target accounts and for account-based marketing. Not only do you need to identify and follow your target audience, but it's also crucial to create content that will cater to these interests and needs. 
It's also vital to measure the progress you make along the way and make necessary changes to your strategy whenever needed so that you can track your goals and progress along the way.  Good luck!