Digital Marketing
How To Increase Marketing Efficiency & Productivity In A B2B Company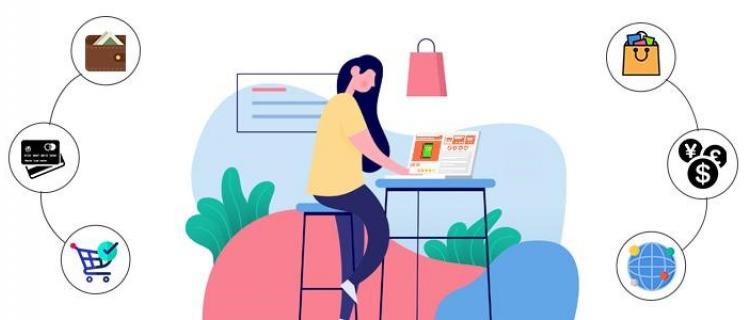 Companies are always keen to increase the efficiency and productivity of their marketing output. After the last year which has seen many challenges for individuals, companies, industries and the economy, companies are tightening their budgets and wanting to cut any slack to increase how hard their marketing content is working. In a B2B company, here are some key tips on how to increase marketing efficiency and productivity to see the results you want.
Invest in AI Tools and Automation services
A growing trend in the marketing industry is the use of artificial intelligence. AI can increase the efficiency of your B2B marketing output by streamlining the processes, providing data analysis and automating activity that can be time-consuming, such as email marketing. 
A great place to start with automation is in the email inbox. Companies can use automated emails at different points in a customer's journey to interact and connect with potential customers. When done sensitively, this can help customers with their decision-making process, provide them with relevant information at the right time and help companies improve their lead nurturing practices, ultimately helping them to close sales.
Effective use of AI can improve a customer's journey and increase the likelihood of them purchasing. Business process management software (BPM software) such as SaaS BPM can also be a great place to start when wanting to streamline your processes to increase productivity and efficiency. Technology tools can save time by eliminating time-consuming tasks and automating them, requiring less of your team's time so that they can focus on selling.
Personalization is a powerful marketing tool for B2B companies. It makes clients feel as if your service is tailor-made and considerate of their needs. Research shows that 55% of businesses said marketing personalization leads to higher rates of sales conversions and future growth.
Personalization can be applied successfully to email marketing campaigns. Based on user behavior, emails can be directed to ensure that they're relevant. The content of emails, the messaging, subject lines, copy and product suggestions included can all be selected based on user behavior. Using personalization in this way, and being reactive and responsive to user's behavior increases the productivity of your email campaigns. It ensures that the content is engaging and more likely to result in a conversion.
Digital marketing continues to provide a vital marketing avenue with great rewards available. As people spend more time at home and online, it will continue to grow in importance. One way to increase efficiency and productivity in a B2B company is by targeting your marketing. Using information available to you on digital platforms, such as demographics or interests, can allow you to be very selective in who you are reaching. By targeting specific groups and doing A-B testing, you can discover which content is performing best.
Once you have this knowledge, you can increase activity and spend on advertising that is working and reduce spending on what is not landing or converting. Responding to this knowledge cuts wasted advertising spend and increases the efficiency and return of your marketing activity. By targeting your ads, and only placing your content in front of relevant viewers more inclined to purchase, your company can optimise the return on your investment.
Measuring your results allows you to track your productivity and reflect on your activity. This data can improve the efficiency and productivity of your future marketing strategies.
Understanding what content works best for each audience is key in knowing where to invest your time and energy. For B2B marketing, video marketing is one of the most engaging and effective mediums to use. Over 90% of B2B customers watch videos online and more than 70% B2B customers watch videos as part of their product research. Investing in video content can create engaging content that directly influences B2B customer's purchasing decisions. The potential return of investment is high. 
Think carefully about what video is right for your product. It could be an interview with key people in your company or case studies from those that have benefited from your products or services. Videos have the power to shine a light on areas of your business and what you have to offer. They help people lift the lid and see the people behind the business, which creates personal connections that are powerful in securing sales. The possibilities are endless but ensure you have some fun with it and get creative to capture your client's attention.
Conclusion 
Harnessing the power of AI technologies can have a huge impact on marketing efficiency and productivity in a B2B company. Make it as easy as possible for your sales team to focus on sales, and automate processes where possible.
Using the available tools and available customer data to target your ads and content effectively will provide a personalized service for customers. Ensuring that you are serving relevant ads and content to the right people will boost the return of your investment and help to reduce wasted budget spending.
An awareness of what mediums and platforms work for your audiences will increase the efficiency and productivity of your marketing content. And creating content that is interesting, engaging, relevant and informative will always increase the engagement and productivity of your marketing content.