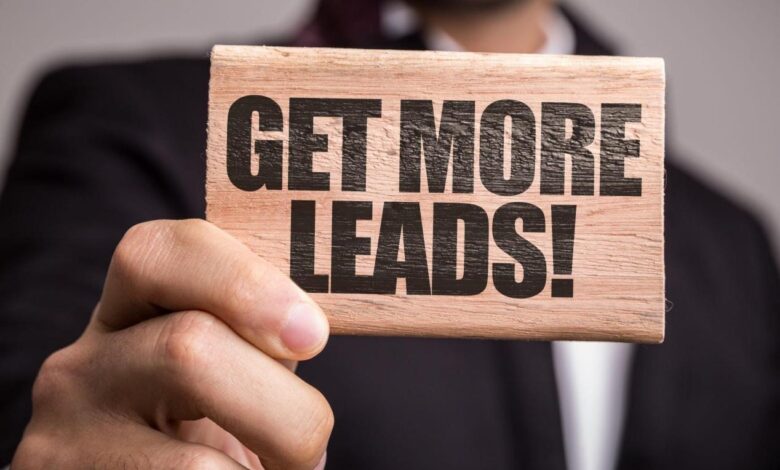 Are you a local business owner looking for an effective way to generate leads? Look no further than Google My Business (GMB). GMB is an incredibly powerful tool for businesses, and it's free to use. Let's take a look at how you can leverage Google My Business to boost your online visibility and drive more leads.
What is Google My Business?
Google My Business is a free tool that helps businesses manage their online presence on Google Search, Maps, and other Google-related products.
With GMB, businesses can create a profile page with all of their important information, such as contact details and opening hours. This makes it easier for customers to find the information they need about your business quickly and easily.
It's also important to note that GMB isn't just about creating a profile page; it's about optimizing your profile page for search engine visibility.
To do this, you need to fill out all of the necessary fields in detail and make sure that your profile page contains keywords that are related to your business or industry.
You should also make sure that any photos or videos you upload are relevant and of high quality. This will help ensure that your profile stands out in the search results.
Finally, don't forget to respond promptly to customer reviews. Responding quickly shows customers that you care about them and value their opinions.
First Google My Business Leads Finder Tool 2023
Leads Generation Tool is the perfect tool for business owners who are looking for the unlimited lead. With a single click, you can have access to Google My Business listings from all over the world.
This plugin scans Google Maps business listings and provides you with quality, convertible leads that are guaranteed to maximize your marketing efforts and increase your reach.
Stop spending hours on the manual team on Google My Business and switch to Leads Finder today to get unlimited leads fast!
Maximizing Your Reach with GMB
Once you have created and optimized your profile page on GMB, you can start taking advantage of the many features offered by this platform to maximize your reach and increase your leads.
One way to do this is by creating posts on GMB which allow you to share anything from events happening at your business location or new product launches right through to promotions or discounts available for customers.
Creating posts is an easy way for potential customers who may be searching for businesses like yours in the area to come across yours first if they see something interesting or appealing posted on GMB!
You can also add call-to-action buttons such as "Book Now" or "Learn More" which provide users with quick access links to pages where they can find more information or purchase products directly from your website/storefront etc..
This will help make it even easier for customers who may be interested in what you have to offer but need some extra motivation or direction before making a decision!
How to Increase Lead Generation with Google My Business
Google My Business is a free platform that allows businesses to manage their online presence across Google, including Search and Maps.
Optimizing your Google My Business listing can increase your visibility in local search results, leading to more website visitors and higher conversion rates. Here are some tips on optimizing your Google My Business listing to increase lead generation.
Claim and verify your listing.
The first step is to claim your business listing on Google My Business. Once you have claimed your listing, you must verify your business. Verification can be done by mail or phone. After verifying your listing, you can access and edit your listing information.
Optimize your business name, address, and phone number (NAP).
It is important to ensure that your NAP information is consistent across all your online listings. Inconsistent NAP information can confuse potential customers and hurt your search engine rankings.
Add categories.
Adding categories to your listing helps potential customers find your business when searching for a specific product or service. You can add up to 5 categories per listing. Be as specific as possible when choosing categories.
Add photos and videos.
Adding photos and videos to your listing helps it stand out from the competition and gives potential customers an idea of what they can expect from your business. Make sure that all photos and videos are high-quality and relevant to your business.
Get reviews and testimonials.
Reviews and testimonials help build trust with potential customers.
Ask satisfied customers to leave reviews on your Google My Business listing and other platforms like Yelp, Facebook, etc. You can also showcase customer testimonials on your website or social media pages.
Monitor and respond to questions.
Google My Business lets customers ask questions about your business directly on your listing page. Be sure to monitor these questions regularly and respond promptly in order to provide good customer service.
Add structured data markup code to your website.
Structured data markup code is a code that you can add to your website that helps search engines understand the content on your website better. This can help improve click-through rates from SERPS (search engine results pages). You can generate the code using Google's Structured Data Markup Helper tool.
Regularly updated information about special offers or promotions.
If you are running a special offer or promotion, be sure to update the information on your Google My Business listing so that potential customers are aware of it. This is a great way to drive traffic to your website or brick-and-mortar location.
Encourage employees and customers alike to share content about the business.
Employees and customers alike can help promote your business by sharing content about it on their personal social media pages. This includes things like photos, positive reviews, mentions, etc.
The more people share positive content about your business, the more likely new potential customers will visit your website or location.
Monitor analytic regularly
In order to track the success of your lead generation campaign, it is important to monitor analytics related to your Google My Business listing regularly.
Things like click-through rates, views, direction requests, etc. will give you an idea of how well your campaign is performing and where improvements need to be made.
How can small businesses increase their lead generation?
Small businesses can increase their lead generation by utilizing a variety of tactics and strategies.
For example, they can consider implementing an email marketing campaign to capture leads, utilizing social media platforms to reach their target audience, creating content to attract visitors to their website, and optimizing their website for search engine visibility.
Additionally, they can build relationships with local partners, boost their online presence by listing their business with local directories, and offer incentives such as discounts or giveaways to attract new customers.
Taking the time to create a comprehensive lead generation plan can pay off big time for small businesses.
Do you want to target customers from the United Arab Emirates?
Are you struggling to generate enough leads from that region?
If so, then you need an efficient and accurate lead generation solution like UAE Leads. You can quickly build targeted Lead Lists based on advanced criteria and instantly start connecting with potential customers in the United Arab Emirates.
You can easily connect with your target audience and reach out to the industry's key players through accurate email lists. Profiter from verified contact information that is reliable and up-to-date.
Improve your sales, increase more deals and keep up the momentum in marketing campaigns by using pre-made mailing lists or creating a customized solution for effective leads generation list-builder. Put yourself at the top of your industry's hierarchy by getting connected with the right people today!
Conclusion:   
These are just a few tips on how you can optimize your Google My Business listings in order to get more leads for your local business with SEO tactics that really work!
By following these tips and monitoring analytics regularly, you should start to see an uptick in web traffic as well as conversions in no time!
Google My Business is an incredibly powerful tool—and best of all, it's free!
By creating an optimized profile page filled with relevant keywords and engaging photos/videos, responding quickly to customer reviews, and leveraging features such as posts with call-to-action buttons, local business owners can significantly increase their reach on Google Search & Maps while driving more leads in the process! So what are you waiting for? Start leveraging the power of GMB today!