Digital Marketing
The Benefits of Commercial Flyer Printing – Why It's Still an Effective Marketing Tool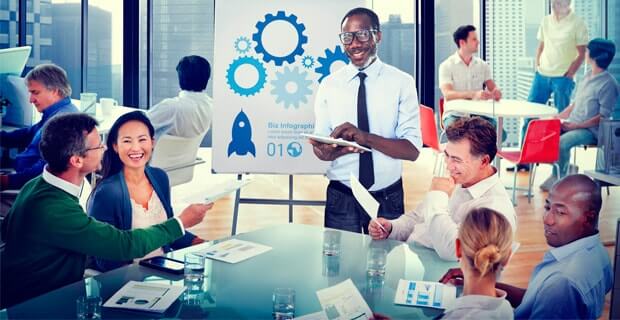 In the age of digital marketing, flyers can be an underrated method of spreading the word about your business. They are a cost-effective way of reaching new customers and promoting events and special offers.
Before deciding what to include on your flier, knowing your audience is essential. Then you can choose the best distribution channels to get your message out there.
They Are Tangible
Flyers are tangible, so they grab a customer's attention. This makes them stand out from other promotional materials, such as posters or billboards, often lost among the additional advertising on any street or shopping mall. Flyers are also the most cost-efficient marketing tool, so you can easily afford to print many of them and spread them around.
Unlike online ads, which can be overlooked or deleted at the click of a button, high-quality printed flyers can stay in people's hands and be read repeatedly. This gives you an immediate impact on the audience, which can boost your sales right away.
Another advantage of using a commercial printing company to make your flyers is the ability to customize them and add unique design elements. Use bold colors, large fonts, and compelling images to attract customers. Remember that most customers will look at the visuals first, and if they find it attractive enough, they'll be willing to read more of your information.
Moreover, you can include a QR code or a coupon in your flyer to create even more buzz and increase your marketing effectiveness. These features can help you track the results of your marketing campaign, allowing you to see how much revenue has been generated from your event or special offer.
They Are Easy to Read
Flyers are a great way to promote your business. They are eye-catching and can be distributed in a variety of places. They are also inexpensive marketing tools that can reach a large audience.
Flyer printing allows you to target a specific audience, which is helpful for any business. For example, if you're selling an outdoor gear store, you can print flyers with attractive designs and distribute them in parks and other places where young adults congregate. This will help you generate more leads and increase your sales.
Another advantage of flyers is that they are easy to read. This is especially true if you use a font that's easily readable and doesn't have too many characters. Keep the content short, making it easier for people to understand your message.
In addition to providing valuable information, flyers can be used to promote events and offers at your business. For example, you can include a coupon code or personal URL on the flier to direct people to your website, social media profile, or storefront. This is a great way to measure the effectiveness of your flyer campaign and track how many customers you're attracting.
While online advertising has become a powerful marketing tool, traditional print marketing is still an effective strategy. You can get high-quality, affordable commercial flyer printing online.
They Are Affordable
Compared to other marketing tools, flyers are relatively inexpensive to produce. This makes it a good option for a small business to use as its initial marketing tool without going into debt. Moreover, they are also a good option for companies to print in bulk and distribute to many people.
A well-designed flyer is a great way to get your brand out and attract potential customers. It can contain a call-to-action, an offer, or a special deal. The key is to keep it short so readers don't lose interest. Using bold colors and eye-catching headlines can help grab their attention. You can also include a phone number or email address to encourage them to call or ask questions.
Flyers can also be used to promote upcoming events. When used with other marketing methods, they can generate a lot of hype for an event and increase its visibility. This is especially effective for newer businesses that may still need to gain a solid social media presence or online presence.
Aside from being a cost-effective marketing tool, flyers are easy to produce and can be distributed in a short amount of time. Unlike other types of advertising, such as radio, television, and billboards, which can require significant investment and take longer to yield results, flyers are a simple and affordable way to market your business.
They Are Customizable
In the era of Instagram, Google Ads, and Amazon listings, many business owners must remember that traditional marketing works wonders. These modern methods may be more convenient, but they only sometimes provide the return on investment that businesses need to thrive. With flyers, however, a small budget can target a specific audience in their local area and deliver results.
Custom flyers are a great way to get a customer's attention and can be easily customized according to your business needs. For example, if you're running a store, add your company logo to create a more professional look and feel. You can also add a call-to-action to your printed flyers, such as a free consultation or a discount for your services.
Flyers are also easy to distribute so you can spread the word about your business quickly and efficiently. Pilots don't take months to prepare and launch, unlike other advertising materials, and you can even order them in bulk without busting your bank account. A quick online search will give you plenty of printing companies that offer high-quality, affordable flyers to fit your needs. Moreover, you can have your printed brochures coated with gloss or satin for an extra boost of elegance to make them stand out from the other promotional material in your market.