SEO
6 Awesome WordPress Plugins to Enhance Your Business Website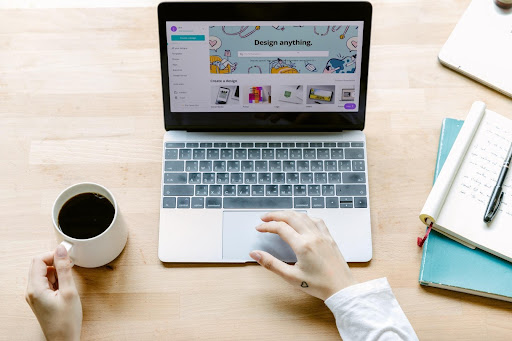 Are you looking for the best WordPress plugins out there to boost your site's performance? 
Installing pretty handy plugins for your site is a wise decision, especially if they don't have the appropriate design or lack all the necessary functionality. 
At Sytian Productions website design philippines, we tell our clients that a lot of effort goes into building a website that stands out. Because if you can't rise above the others, you're shooting yourself in the dark. 
While WordPress can be a powerful tool and profound platform, it simply can't do everything you need. Fortunately, it also comes with approximately 60,000 plugins that provide your system a much-needed backup, filling the missing pieces and improving your site's functionality.
In this post, we'll walk you through some of the most awesome plugins that you can use to improve your business website: 
SeedProd
Probably one of the best drag and drop landing page builders on the platform, it features an excellent coming soon page and maintenance mode functionality. You can also use it to let people know that your site will go live soon. 
It's also a highly responsive and beginner-friendly plugin. With this tool, you can come up with almost any landing page. This includes webinar pages, sales pages, custom login pages, 404 error pages, and so much more. 
You can even build product pages with it and customize the WooCommerce checkout page using its custom WooCommerce blocks. 
Yoast
Another plugin that attracts users to your site is Yoast SEO. Even if WordPress is SEO-powerful in nature, there are plenty of things you can do to improve the traffic on your site. 
Unlike other SEO plugins, Yoast gives you the most comprehensive solutions. What's more, it has all the tools and features you need to boost the traffic to your site. 
Yoast allows you to: 
Create sitemaps

Add metadata

Optimize your site for various social media platforms

Link your site with Google Search Console
What's more, it comes with a highly attractive Redirect feature that lets you make 301 redirects. It will also detect any changes in the URL and develop auto-redirects that will prevent any broken links in your site. 
WPForms
This is a great drag and drop form builder that allows you to build WordPress forms on your site. 
This plugin lets you come up with almost any type of form. This includes donation forms, survey forms, email subscription forms, order forms, request for quote forms, and so much more. It also comes with a bundle of pre-designed form templates that allows you to build professional forms on the go. 
It also comes with plenty of features that will help take your business to the next level. This includes: 
Form Abandonment:

This Lets you capture partial form entries for you to unlock more leads. 

Signature Addon:

Lets users sign your online forms.

Form pages:

This allows you to develop "distraction-free" form landing pages that will boost your conversions in the long run. 

User Journey:

This allows you to see the posts and pages users have visited before submitting a form. 
Akismet Anti-Spam
What Akismet Anti-Spam does is check all comments and form submissions, ensuring they aren't spamming. It will check the submission on a global database of known spam messages or accounts. 
This plugin is also particularly handy in filtering out comments that look like spam. It will automatically remove comments that are believed as spam. This is an excellent way to keep up with monitoring your comments. 
W3 Total Cache
Your site speed is another aspect that you need to focus on. Almost half of your site visitors expect your site to load in two seconds or less. Most of them might abandon your site, especially if it fails to load within three seconds. 
Using this plugin is one of the best ways to boost your site speed. It will significantly enhance your WordPress performance by generating static files from your dynamic WordPress site.
It's also one of the most popular, if not the best, WordPress caching plugins out there. It will also integrate with content delivery networks (CDNs) and significantly improve your site's speed. 
Google Analytics Dashboard
This free analytics tool is one of the best ways to gain insight into site visitors, figure out their behaviors, and make strategic decisions to enhance their overall user experience. 
Logging on a separate dashboard regularly eats up a lot of your time. Fortunately, you don't have to do all of that if you download the plugin. You'll have an overview of the key stats of your site right on your dashboard. 
It will provide you with GA reports on the number of users of your site, the number of bounce rates, organic searches, pages per session, and so much more. 
Wrapping it Up
So, there you have it. Hopefully, this post has allowed you to look for the best WordPress plugins on your business site. 
Incorporate these tools on your site and watch how your site will grow and generate a significant ROI over time. 
A transportation business enterprise presents offerings for transferring human beings and goods, or presents transportation infrastructure, and is a part of the transportation enterprise sector. Transport agencies are a few of the maximum a hit and busiest industries withinside the global today. So, are you aware of what agencies are withinside the transportation fields?
What are the trucking companies in the transportation industry?