SEO
6 SEO Tips for Small Businesses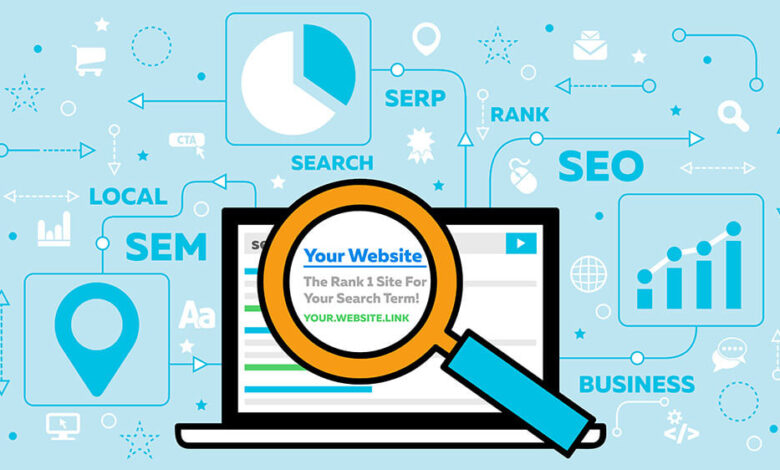 Every business has to make sure its products and services are found by potential customers online, but small businesses face more of a challenge. However, with a few small changes to your website and simple actions, your business can begin getting SEO (search engine optimization) right. 
Conduct Keyword Research
There's so much content on the internet already, so what makes yours better than your competitors? This is where keyword research jumps into action. Not only does it help with generating ideas, but it also makes sure that Google's algorithm can direct searchers to your business. However, the keyword elements of SEO are constantly shifting, so make sure you stay up to speed to avoid being penalized by Google. 
Use Google Analytics and Search Console
Every website gets indexed by Google and placed within the SERPs (search engine results page). Being able to track where your pages rank is important, which is why you need to integrate Google Analytics and Search Console. As well as telling you how your page is performing on the SERPs, these platforms allow you to track other key metrics including engagement and conversion. 
Ask Business Partners and Suppliers for Backlinks
If you can secure high-quality Do Follow backlinks from other businesses, this will go in your favor and see your page rise further in the ranks. Therefore, if you have reputable suppliers and business partners, consider asking them to give you a hand by placing a backlink to your website. In particular, manufacturers and logistics companies may have "Where to buy" sections on their websites, which is the perfect location for them to provide a link. 
Set Up a Google Business Profile
Everyone with a smartphone has most likely turned to Google Maps when they're looking for a service nearby. If you don't have a Google Business profile, you have zero chance of showing up in the results. Setting up a business profile is easy; you simply need to follow these instructions. After getting set up, it's important that you optimise your profile with the following:
Detailed description

High-quality pictures

Review interactions
Search for SEO Issues
Even if you're making efforts with your SEO strategy, there are most likely areas that you're missing out on or haven't quite got right. To remedy this, you should spend time analysing your webpage for SEO issues. If you're running your website on WordPress like 63.5% of all websites, you can do this by using the Yoast SEO plugin.
Consider Outsourcing SEO Efforts
Everything listed so far is an important SEO task, but it barely scratches the service when it comes to the amount of work that needs doing. Therefore, we recommend outsourcing your SEO strategy to a high-quality SEO agency Essex, which will clear your mind of SEO-related tasks and leave you free to focus on improving your business. 
Many of the SEO tasks outlined above can be completed in a single day, but it's the ongoing SEO challenges that will guzzle up your resources and time.