News
Importance of Background Check in Employment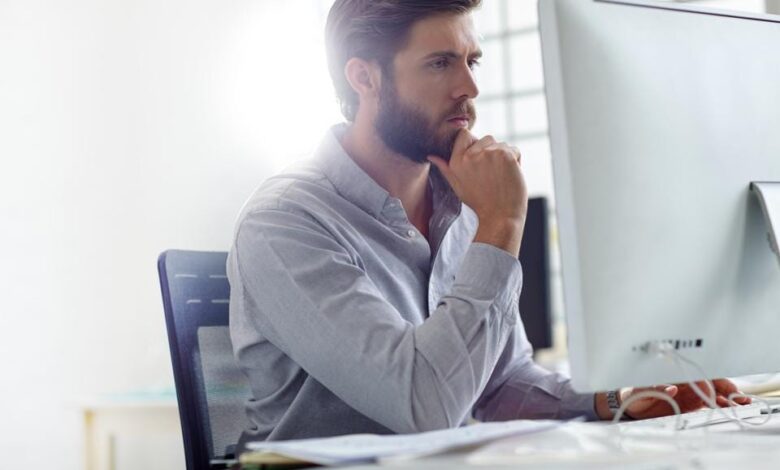 Whether a job seeker or an employer, you should know that a background check is essential to hire or retaining a staff member. Background checks include criminal background checks, references, and education and credential verifications.
Criminal Records Checks
Criminal record checks are crucial, whether you're employing new people or simply examining their backgrounds. They can assist you in avoiding employing a rapist, con artist, or dangerous criminal. They can also aid you in avoiding pricey legal actions. They also safeguard the reputation and image of your business. A comprehensive solution like ADP, can be done effectively.
Criminal records checks can help companies avoid lawsuits and protect their brand. It can also protect companies from bad press coverage.
A criminal history check is important if you're hiring a candidate for a position requiring handling client funds. You can use fingerprints to search for criminal records, but it can miss information that name-based checks can find.
Some states also have laws on what can and can't be reported on a background check. For instance, some states will not report misdemeanors over three years old. Others will not report felonies that are over seven years old. Again, the laws vary from state to state, so make sure you know the rules before you begin your search.
Employment Verifications
Obtaining employment verifications are a necessary part of hiring. It helps to protect an employer from a potential lawsuit or the embarrassment of hiring an employee who may not be suited for the job. Whether it's a new employee or a loan applicant, having an employment verification can lower insurance costs and put your business at ease.
Verification can include information about an applicant's education and job title. In addition, a standard background check will include a criminal history and license verification. However, employment verification will go beyond these basic elements. A background check will also include information about candidates' current jobs and why they left the company.
Proof of employment letter is a common method of verifying employment. This document is usually printed on company letterhead and includes important details about the employee. For example, the letter can include the employee's salary, job title, and the best way to contact the employer.
A reference check is another useful way to verify employment. This method allows an employer to speak with an applicant's previous supervisor. This can provide valuable information about the applicant's strengths and weaknesses.
Many employers use a third-party company to perform these checks. These companies usually charge $30 to $75 for each inquiry. Some require you to set up an account with them and then submit a request for employment verification.
Employment verifications are also a necessity when applying for mortgage loans. Many banks and financial institutions require applicants to have an employment verification before they're approved for a loan. These services are designed to check an applicant's information against Department of Homeland Security records.
Education and Credential Verifications
During the hiring process, education and credential verifications are very important. They protect employers from hiring unqualified or uneducated employees. They also protect the reputation of the organization. They ensure that the candidate is honest during the interview process.
Verifying a candidate's education is important because a degree can be a key indicator of the candidate's job skills. Some positions require specific licenses, such as a health care license. Other positions require a specific type of training, such as a professional license.
Employers can verify a candidate's education through an education background check. The candidate can do these verifications directly or through a third-party verification service. This service can be a good way to reduce the hiring cost and the risk of hiring an uneducated employee.
Verification is also a good way to discover discrepancies between applicants' resumes and their education history. For example, a candidate may claim that they attended a school they attended, but their actual records show they attended a different school. This can be a red flag.
A background check is also a good way to check if a candidate has a criminal record. Again, this is especially important for positions that involve public exposure.
Reference Checks
Getting the right information from references is one of the most important parts of the employment process. Providing accurate information helps ensure that the new employee will not repeat negative behavior. Also, it provides insight into the candidate's performance.
Reference checks can help to confirm the candidate's identity, work history, and job skills. They can also be used to identify potential problems with the candidate. Generally, reference checks are conducted near the end of the selection process. However, it is important to note that there are legal limits to the information obtained from a reference check.
It is important to note that the names of people involved in the reference check process should remain confidential. Also, it is important to note that salary information should remain confidential.
Before conducting a reference check, an employer must obtain the candidate's consent. The candidate may be afraid to give references because of the risk of losing their job. However, providing references can help speed up the reference check process.
Reference checks are usually conducted by phone. Phone interviews allow the checker to probe for more detailed information. A phone interview also allows the checker to collect reference data quickly.
Reference checks can also give insight into the candidate's attitude and behavior at the workplace. References can also tell if the applicant is a good fit for the job. During the reference check process, you can also ask questions about the candidate's strengths and weaknesses. It is important to note that you should not ask about topics that are considered to be discriminatory.