News
Benefits of UCaaS Products for Modern Businesses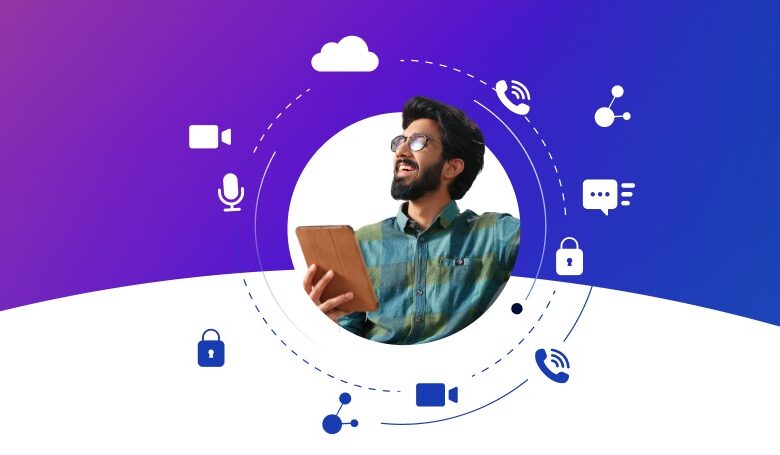 UCaaS offers a range of benefits for businesses looking to streamline communication and boost productivity. Unlike outdated solutions that require a large group of IT professionals to manage installation, hardware and software upgrades, and troubleshooting, UCaaS providers handle all these tasks.
As more companies choose to reduce office space and adopt hybrid or remote work models, UCaaS is increasingly in demand. Here are some of the enormous benefits:
Cost-Effectiveness
Modern businesses must be able to communicate effectively and quickly with a diverse team of remote workers. But coordinating distributed teams is complex, and communication gaps can lead to costly mistakes and slowdowns. It is where UCaaS comes in, as it allows for collaboration on a unified platform that supports a wide range of channels. Using UCaaS can save a company money on hardware and maintenance costs and eliminate the need for expensive in-house development and multiple subscriptions to various communications tools.
UCaaS provides integrated telephone, voice, and video calls, meetings, instant messaging, communications built into workflows, and mobile solutions on one single platform managed by a unified communications provider. Resellers can curate a UCaaS white-label solution that offers the right blend of channels for their customers and a more cost-effective alternative to developing and managing their proprietary tools.
Unlike conventional phone systems, UCaaS is cloud-based, meaning that the cost of the service appears on a single monthly invoice for each company location. It eliminates the need to manage a complex communications system and frees accounting departments from monitoring capital investments in hardware that may be expensive to repair or replace.
Scalability
As businesses grow, they must ensure their workflow can scale up without sacrificing security, performance, or cost. UCaaS products provide this flexibility by hosting applications and data in multiple redundant servers constantly updated to maintain peak performance. Moreover, UCaaS solutions are designed to adapt automatically to your company's changing needs.
Whether working remotely or in the office, UCaaS facilitates teamwork by offering a common platform for communication and collaboration. UCaaS solutions like Microsoft Teams allow you to connect with your colleagues through unified messaging, voice calls, and video meetings. It reduces the number of apps on your employees' computers, simplifies the tech stack, and makes it easier to keep up with changes.
Additionally, a UCaaS solution allows remote workers to communicate with clients and customers in real-time. It saves time and money for both parties, especially when customer support is involved. Employees can access the information they need through a single platform rather than sending emails or calling to track down customer data and interaction history. It improves the quality of service and eliminates unnecessary delays.
Flexibility
The growing trend toward remote work has pushed companies to find ways to make collaboration easier for dispersed teams. UCaaS offers the flexibility to support a remote workforce while ensuring all users have a consistent user experience, regardless of location or device.
This model integrates the six critical communications functions of enterprise telephony, meetings (audio, video, and web), unified messaging, mobile solutions, and communication-enabled business processes into one software solution. It also provides flexible pricing models, such as monthly or usage-based subscriptions, that reduce upfront costs.
For example, an UCaaS white-label option like Dialpad includes features such as voicemail to email, instant messaging, and call recording. These can help employees stay on top of their to-do lists, even when they aren't in the office. They can also use the system to provide a better customer experience by streamlining communications with clients and partners. The integrated call directory and IVR (interactive voice response) systems can speed up call times and improve the consistency of employee responses. It translates into a smoother client or partner experience, increasing sales and faction.
Mobility
UCaaS offers mobility solutions to support remote and hybrid work. Employees can access a unified platform for voice and video calling, messaging, chat, conferencing, and screen sharing to communicate in real-time. It helps employees stay connected and productive no matter where they are working.
With UCaaS, employees can access call directory information from anywhere, streamlining call center operations and improving customer experience. The ability to quickly find the contact information they need without navigating multiple systems eliminates confusion and reduces call times.
UCaaS also provides tools for improved team collaboration and productivity. For example, UCaaS white label can offer instant messaging for team updates (with easy emojis or responses to confirm the message reached everyone), video meetings, and conference software. Additionally, UCaaS can display a team member's presence in real-time, so anyone can see who is available for communication at any moment. It can help reduce miscommunication and email delays and free up IT resources to focus on other business needs. The UCaaS cloud-based architecture also means that updates are automatically deployed, which reduces the need for costly upgrades to hardware.
Security
With companies losing 22.7 billion records to data breaches in 2021, security is top of mind for all businesses. UCaaS provides a host of features to prevent security breaches and protect information. Includes encryption, call recording, secure cloud communication, and a unified communications platform.
In addition, it also supports business agility and collaboration. It enables teams to communicate seamlessly and work remotely, whether in shared spaces or independently. It helps increase productivity, reduce complexities, and improve the working environment.
Furthermore, the product can help you save on costs associated with hardware and maintenance. You can choose from various UCaaS providers and pay only for the services you use. You can also scale up or down according to your business needs. It also reduces the need for IT staff time to maintain and update outdated systems, freeing up their time to focus on business growth. Moreover, you can get high uptime guarantees from most service providers. It will ensure your employees can continue working even during power outages and natural disasters.