News
The Pros and Cons of Becoming a Notary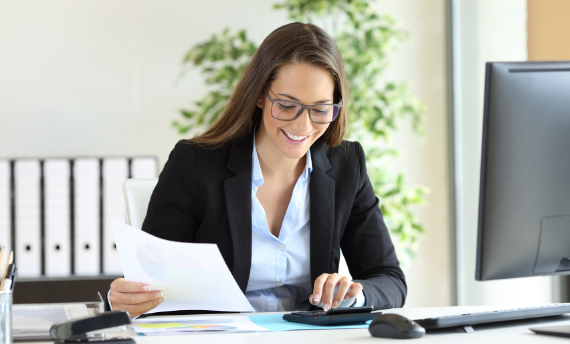 Notary services are highly demanded in the United States, as businesses in multiple industries must notarise and sign documents. More than 4.4 million commissioned notaries are in the United States. As more people seek part-time jobs to supplement their income, this number continues to increase. Becoming a notary commissioned before you begin the process has pros and cons.
Cons of being a notary
Let's start with the worst.
It can be hard to maintain a steady income.
You could face a large amount of money in a lawsuit.
Costs of startup and maintenance can add up
It can take a lot of work to maintain a steady income.
The amount of money that a notary earns depends on several factors. The majority of states have established maximum fees for notaries to charge. Some states have set the cost at as little as $2.50. You can charge extra for services such as driving to the client's location. But you will only make a little money by notarising simple documents.
One of the best ways for a notary to earn more money is by specializing in other services. Some additional services require that you are a notary before they will be offered, while others do not. Your state may limit your options.
Some notaries are authorized to represent businesses, even though I-9 forms do not require notarization. California, for example, has additional requirements and restrictions on who can perform this role.
It is a common way for notaries to increase their income and marketability by becoming a signing agent. The following are recommended to become a loan signing agent or notary signing agent:
Attend a training course specialized in your field.

Examine and pass the exam.

You must pass a background check.

Purchase additional supplies

Buy a higher E&O minimum policy.
Notary signing agents are in high demand as long as the housing industry is growing. Notary signing agents make $75-200 for each signing. Each signing can last between 30 minutes and a few hours, depending on the complexity. Notaries that work directly with title agents, escrow agents, real estate agents and lenders will earn more than those working for loan signing services providers.
Research what your state requires, obtain the appropriate training and be cautious when introducing new services. As signings and services become more complex, so do the risks.
Start your notary public career in Michigan
Michigan, known as the Great Lakes State, is a diverse and vibrant region situated in the heart of the United States. With its stunning natural landscapes, bustling cities, and rich cultural heritage, Michigan offers a captivating experience for residents and visitors alike. As a business hub, Michigan boasts a thriving economy supported by automotive manufacturing, information technology, healthcare, and tourism industries. The state's strategic location and well-developed infrastructure make it an ideal destination for entrepreneurs and corporations seeking to establish or expand their operations. With a skilled workforce, top-notch educational institutions, and a pro-business environment, Michigan presents many opportunities for success and growth.
You could face a large amount of money in a lawsuit.
To protect the public from fraud and identity theft, a notary's most important task is to verify the identity of whoever signs documents. It's vital that notaries keep track of all the paperwork and people they deal with.
A mistake could lead to a lawsuit. The more intense the signing, the higher the chance of making one.
A loan signing package, for example, may include hundreds of pages worth hundreds of thousands of dollars in financial documents. A notary could be held responsible for financial losses if they make a mistake.
A disgruntled customer can sue a notary even if they have made no mistakes.
Be sure to familiarize yourself with the different types of notarial certificates and purchase an E&O insurance in Michigan that will protect you from civil and criminal claims.
Costs of startup and maintenance can add up
Costs are involved in becoming a notary or maintaining a business. Initial costs include:
Application fee

Surety bonds

Notary Courses
Stock up on your stamps and notary journals.
It is relatively cheap to get your notary commission. These costs can be less than $100 in most states. But that's only the beginning. Additional business costs may need to be clarified. Consider the following if you plan to run a long-term notary business.
Registration of an LLC is not expensive.

Marketing your business can be expensive.

Hosting and maintenance of websites costs

E&O Insurance

Office supplies such as paper and printers (essential for loan signing agents).

Expanding services with additional training
Other Business Software
You'll also need to take additional courses, pay a higher bond and purchase software if you wish to be certified for remote online notarization. Before investing in becoming a notary, research what it costs to become a commission notary, the services you can offer, and whether you can do so remotely or in person.
Your budget should include training to improve your notary skills. Consider enhancing your notary knowledge by joining an online community for notaries. Joining the National Notary Association is another option. Attending conferences and advanced seminars and courses are also good options.
The cons are more intimidating than they may appear at first.
The Benefits of Becoming a Notary
Notaries have many advantages. Here are some:
It is easy to become a notary.

You can set your hours.

Notary commissions enhance your resume.
Earn extra cash
Helping others is a rewarding experience.
It is easy to become a notary.
Most states require you to be:
Minimum age of 18

You must reside in the same state where you want a commission.

A United States citizen

No felony convictions
The initial costs of becoming a notary are relatively low. After you have determined whether you are eligible for a commission as a Notary, the official process of becoming a Notary will look like this:
Find and complete an approved training program.
Take the state exam.

Fingerprinting and background checks are required.

Buy a surety.

Please fill out the application and send it in with your fee.

Signed by the governor of your state, your certificate will be a testament to your accomplishment.

Your secretary of state, or another regulatory agency, will need to receive your commission paperwork.

Notary supplies are available for purchase.

You can start notarizing as soon as you complete the steps.

You can set your hours.
You can run your own notary business. Notaries can set their own working hours and choose the area they want to work in. You can choose to work as much as you want or as little as possible. The opportunity to earn extra money could come at any time. You might get a phone call from a client even if stuck in traffic.
Notaries can now offer services anywhere and anytime without leaving their offices or homes.
Notary commissions enhance your resume.
Many businesses can benefit from having a notary on staff. Notary services are used by many companies, including law firms, schools (public and private), car dealerships and insurance companies. Your notary status will help you stand out from other candidates.
If your company could benefit from having a notary, you can negotiate to have them pay your expenses in exchange for receiving your commission. Asking never hurts. Do your research before you ask your supervisor to sponsor you.
Earn extra cash
Even though many notaries exist in America, their services still need to be in high demand.
Some states charge higher rates for simple notarizations, such as jurats or acknowledgments. California notaries can charge up to $15 for each notarial act. Notaries in Florida, Arizona, Michigan and other states can charge up to $10. No law sets a maximum fee for notaries in some states, so the local market determines what they charge.
Notarizations of this type can be simple and quick. Most mobile notaries also offer the option of adding travel fees.
You can also add additional services to your notary work to increase your income.
Immigration Forms Specialist

Healthcare Facilities Specialist

Apostilles Specialist

Loan Signing Agent

Wedding Officiant
Form I-9 Services
Many of these services are easy to adopt because of the broad skills of a notary. These include attention to detail, following procedures and adhering to rules.
Helping others is a rewarding experience.
The value you add to your community is one of the most important aspects of being a Notary. Notaries use procedures to protect the public and prevent fraud. The documents you notarize, from field trip slips and home loans to mortgages and other essential documents, directly affect others' lives. Your impact will grow as you expand your business and diversify your services.