Software
6 Ways AI Can Help Businesses to Grow In 2022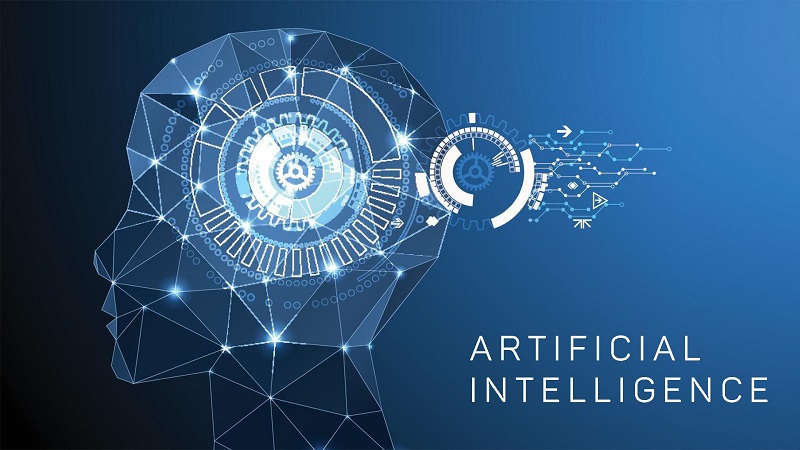 It is useful for companies to look at AI through the lens of business capabilities rather than technologies. Broadly speaking, AI can support three important business needs: automating business processes, gaining insight through data analysis, and engaging with customers and employees.
AI and Customer Service
Great customer service is a key aspect of business success. It can be difficult and time-consuming to provide the support customers need, especially for small businesses that have limited resources.
Chatbots and voicebots add an additional element to customer support. They ensure customers get timely answers to their questions and solve problems without burdening employees. These and other forms Robotics Processing Automation (RPA), are capable of detecting seriousness and taking appropriate action based upon their programming.
A perfect example is of Paypal Assistant, Namecheap, Payoneer, Etc
AI and Accounting
Accounting requires repetitive tasks such as entering data, reconciling accounts, categorizing transactions and many more. Repetitive tasks can take up much of your time and cause stress for those in charge. These repetitive tasks can be completed quickly using artificial intelligence software like accounts payable automat. This saves time and mental anguish and allows your accountant to focus on more important tasks.
AI and Marketing
Artificial intelligence has revolutionized marketing. Marketing personnel can use AI to gain deeper insights into their target audience. AI data can be used to increase conversion rates and decrease the workload of marketing teams.
AI is a powerful tool in marketing.
Intelligent personalization improves website experience

Targeted advertising that is based on AI analytics, such as customer location and demographics, interaction to the website and their device.

Push notifications based on your needs

Use image recognition for searching the web for relevant images and videos that could be used to target brand awareness.

SEO automation is used to identify keywords and competitive tactics in order to improve search engine rankings.
AI and Sales
Businesses that use AI to increase sales often experience an immediate rise in profits. Predicting which prospects will convert is an important part of selling. It can be difficult to predict which prospects will convert, but AI can help you make amazing algorithmic forecasts. These are based on the client's online interactions and history.
Automated email can be used to reach potential clients and existing clients using AI. These interactions allow customers to have immediate access to the company and can be customized to offer personalized service.
AI and Human Resources
The way people work has changed dramatically since the COVID-19 pandemic. Today's workforce is increasingly virtualized, which makes AI an integral part HR. HR managers are able to analyze applicant profiles and determine if they are a good fit for the company.
AI has already revolutionized the business sector and will continue to do so in the future with faster and better applications. AI reduces time, improves productivity and enhances customer experience. It reduces errors and anticipates problems before they become serious.
Businesses of all types embrace artificial intelligence because it allows them to save money while growing. Companies that use AI across their organization will see the benefits and be recognized as leaders in their industry.
These ideas are courtesy Aadil, a Creative Logo Designer and Ai Code learner. He thinks in future all businesses will require to utilize AI.