Application
6 Crucial Factors That Impact Your Mobile App Development Cost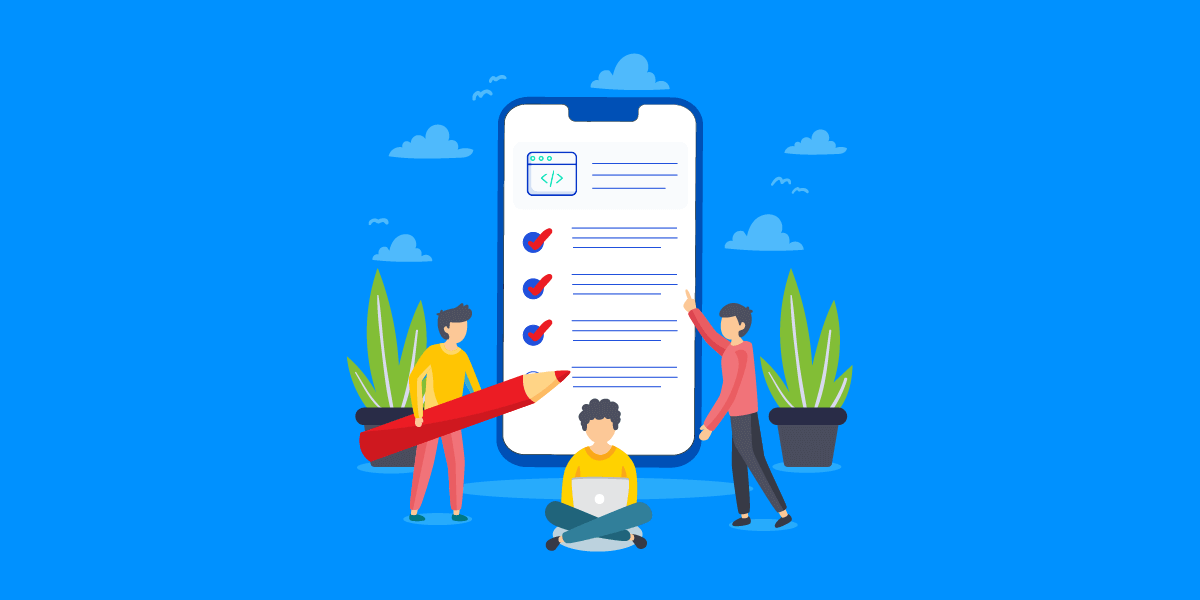 According to experts and decision-makers, mobile app development has become a new trend or necessity for every business. With apps nowadays, users can connect with their customers and generate a higher revenue than ever before. In addition, a mobile app can make a brand's identity more recognizable, but it may also present particular challenges for enterprises, such as the cost of app development.
Put your sleeve up:
Developing a mobile application is simple and yet challenging as the developer has to go through certain stages to get a great result. Everything from getting the idea to launching, monetizing, and optimizing the app is a constant process requiring hard work, perseverance, and dedication. Despite this, app creation is a costly process, but various factors affect the price. 
Before we get to the cost-affecting factors, let's explore how your app idea can shape the entire development process.
Come Up with the Outstanding Idea
Have you ever realized that people are drawn to things they haven't seen before? Providing something different from the competition will generate interest and excitement in the market. It is human nature to be hardly attracted to things that are currently accessible on the market. Customers are constantly looking to explore different things.
Have you ever wondered why a newly released game application is so popular? Because people enjoy trying new stuff. Don't you think so? Consider the example of a mobile application. Why should clients use your applications when there are millions of others on the market? What is your uniqueness if you are delivering the same thing that others already have? What is your idea? All of your hard work will get in vain if the consumer finds the application boring and similar to thousands of others. Make something unique that will set you apart from the crowd.
In this writing piece, we will uncover the top six cost influencing factors. So, let's get into reading!
Firstly, you have to make your mind about which type of application you want to create because the cost of the application depends on its size, whether you want a small, moderate, or extensive application?
Small Applications:

Such applications provide limited features and functionalities. A perfect example of such an application is the weather application already installed on everyone's smartphone. 
Moderate Applications:

these apps develop one or more platforms and have less complexity throughout the development procedure. Sotheby's Apple TV comes under this category. 

Complex Applications:

large applications usually have a lot of exciting features including, third-party integration, unique design, multi-language support, animations, and other exciting features. Such applications require an extensive backend development system to store the large database. Uber is an example of one of the complex applications.
App Development Cost under one umbrella:
At the end of the Day, Cost Matter the Most, isn't it?
There is much rivalry in the app business, and everyone wants to be on top. The truth is, app development is a multi-stage process that must be accomplished for the program to work effectively. As a result, the application's cost is determined by several elements, including
Application Testing: Performing app QA is essential to make the project successful. To make the app successful and bug-free, it is necessary to do the QA before. 
App Features: Some complicated app features can increase the development cost. Cost can be increase or decrease according to the design you choose. 
Development Team: There is different app development cost depends on the size of team you choose. There are developers' teams, freelancers, IT solution firms, and more. 
Which design do you Choose for the App Development Project?
Creating an application isn't enough to attract customers. A play store has many applications, but what attracts the customer is its design and layout. The app must be visually appealing to the customer. Numerous factors affect the overall development costs of an app, including wireframes, logos, user interfaces, icons, etc.
Developers charge you by the complexity of the design and the advanced features of the program. Consequently, you should be aware that the more features you offer your customers, likely they are to stay loyal to your brand. Social media integration requires a developer to provide additional work to the application resulting in a higher overall cost. Apps that integrate with social media need to simplify tasks for the user, which requires some extra work from the developer.
In calculating the development cost, every company should consider the following factors depending on their app's requirements:
Login information

Navigation

Geolocation

Chatbot

Push notifications

Integrate payment methods

Portrait or landscape view

Maps integration etc.
Support of the Tech-Savvy Team 
You have a fantastic application concept that no one has yet introduced. You've settled on all of the crucial aspects that will spark the audience's interest. You have conducted extensive market research. You are also up to date on the newest trends and innovations. Are you ready to build a successful application? If you said yes, re-ask yourself. What is it that is missing? Regardless of how brilliant our idea is, we need an IT experienced team to turn it into a reality.
Furthermore, hiring the best app developers in New York allows you to focus on things that go above and beyond your expectations. A professional mobile app development business is well-versed in all marketing methods and trends. As a result, selecting the proper firm may help you create a marketplace application with less effort. They will do the tasks on their own.
As a result, when you hire a large app development company or a top tech expert, the cost of the app design increases dramatically. Hence, whether the team is from the US, India, or Europe will also have an effect on the price. Further, if your project size is large, then a large workforce will be required, thus, increasing the final net development cost.
App's Testing and Security:
Mobile app development company in new york applications to provide an easy and seamless experience to their customers. Thus, it becomes imperative for the companies to go for the best testing procedure for testing. The task of developing an application is quite complex. Developers face many difficulties because of this. Regardless of the complexity, developers must overcome every obstacle that stands in their way.
When you provide an application to the customers after going through a rigorous testing procedure, they can handle the application without facing any complexity. Apart from this, customers also get hassle-free service round the clock by simply leveraging your application. Of course, as more security features advance, the more the development cost will become. Nonetheless, app security is well worth the price of splashing. Despite stringent security layers on apps and multi-layer authentication systems, gaining customers' trust does not entail a useless expenditure.
Monetization and Maintenance: 
Other elements besides development costs determine an application's success. Even after the launch of an application, your responsibilities do not end. The actual game begins after the application gets developed. What is the popularity and ranking of a specific application on the market or in the play store?
Successful applications require timely updates, as well as modern features based on market demands and customer interests. Maintaining, marketing, or monetizing an app involves fixing unnecessary bugs, glitches and ensuring that it runs smoothly. Alternatively, app marketing provides you with a competitive advantage by targeting the right audience at the right time. 
Start the Journey Today!
In addition to these factors, several other factors influence app development costs. We only shared the most important aspects today with you. As an app's functionality and features increase, the price also increases, and the curve goes along with that. In addition, if you use trends like Artificial Intelligence, Blockchain, and Cloud-based services to develop your application, you will have to pay a higher price for the development. Hence, we can conclude that the development cost goes with the diversification of the features. 
With the most excellent app development firms worldwide, you can begin this lovely path of turning your vision into reality. Remember that everything initiates with the first step you take. Good luck!