Application
Importance of Effective UI/UX in iOS App Development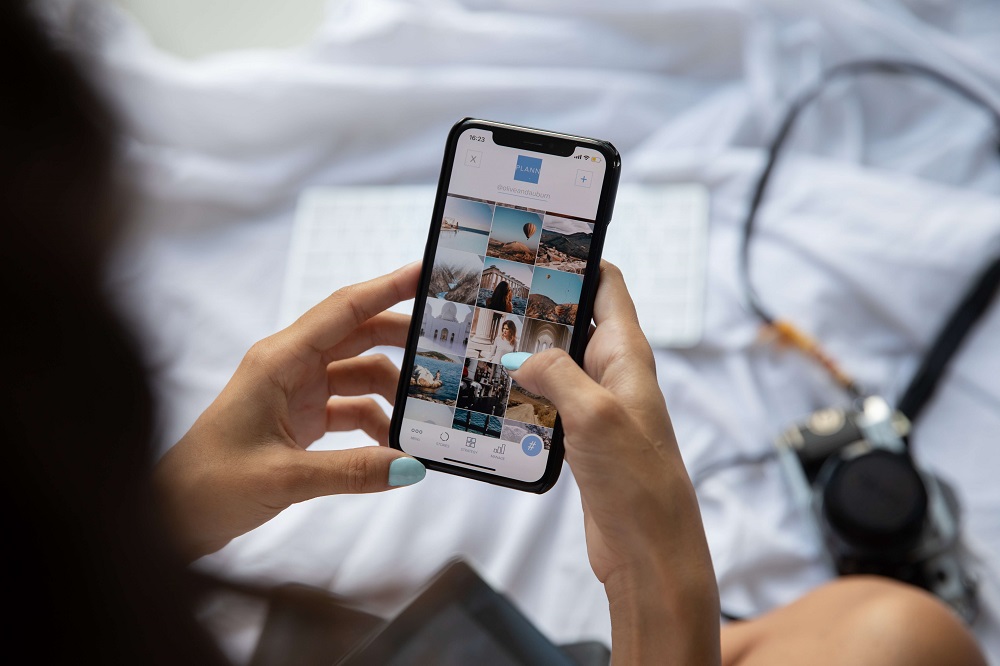 Do you remember the last time you installed an app but later uninstalled it because of a bad design? Yes, it happens a lot, and that is why an aesthetically-pleasing app user interface is imperative. 
People's expectations are growing due to the advancement of app technology. They hope to get more things done through an app with a better user experience. That makes the UI/UX significance in a mobile app even more pivotal. 
The best way to design a mobile app is to think from the user's perspective and evaluate what they desire, feel, and expect from a specific app. These factors help in enhancing the user experience. 
This blog talks about the importance of UI/UX in iOS app development.
What Is UI/UX?
UI refers to the user interface, while UX stands for the user experience. They both are different yet similar and need to go hand in hand. 
The user interface is more of the app's look and functionality for delivering an excellent user experience. It is a graphical display where users interact with the app's features, content, and functions. 
UX automatically becomes powerful when the user interface is appropriately done, including in-depth user research, app usability, functionality, and more.  
Top 5 Benefits of UI/UX in iOS App Development
First Step to Brand Awareness
Brand awareness is crucial when launching new products or services. It drives the targeted user's decisions while differentiating between competing companies. UI/UX creates an excellent impression the first time a user interacts with the app. 
A great UI/UX app design expands user satisfaction that eventually builds brand credibility. App designers working in a reliable iOS app development company can help you scrutinize the market, strategize, and create a compelling UI of the app. 
The next advantage of UI/UX in iOS app development is user engagement. The app design grabs the user's attention and decides how much time they will spend accessing the app. Add engaging images, videos, animations, and other graphics to attract the targeted audience in one go.
A balanced style, graphics, fonts, or color is a must in an app to retain the users engaged. You can keep the app's performance and speed intact while meeting the potential audience's expectations. In short, the users are able to understand the app's design and navigation to make them stick to the app for a longer time.
Less Post-Development Investments
Business owners can save money by incorporating an effective UI/UX app design. Get a user-centered iOS app design, ensuring that the overall technology expense meets the user's requirements and usability standards. It further results in app efficiency and flawless user experience. 
Craft an iOS app with alluring UI/UX with a well-thought-out plan to get a less buggy app. A well-designed mobile app requires low investments because it requires fewer updates. Besides this, app designers develop and iterate UI ideas following the user's feedback before creating any code. 
Apple's editorial team elevates apps based on various factors, and UI/UX design is one of the crucial aspects. App design enhances the user experience and hence plays a vital role in featuring the app in the App Store.
Users' top ratings and good app reviews help get the app on top searches. So, make sure that your iOS app has an attractive (yet engaging) user interface to get featured on the top list to help you get more users.
Since mobile phones have limited space, make sure that every facet of the iOS app design has a purpose and build intuitively.
It is essential to make your potential users satisfied with the services delivered by your iOS app. These users can be imperative for app success because they show loyalty towards the brand and tend to buy more products. 
In the case of an iOS app design, display eye-catching content and easy navigation for a smooth user experience. Inspire your targeted users to recommend your app to others, which results in increased customers, hence boosting return on investment (ROI). 
Businesses can increase their iOS app's ROI by improving the app usability, conducting user research to find out what their targeted users will find useful, and more. 
Concluding Words
If you want to make your iOS app successful in the competitive world, UI/UX is one of the crucial factors. Understand the need for your targeted user's requirements and preferences to make your iOS app interactive. 
Overall, the app's user interface impacts how your potential users perceive the app, in what ways it is benefitting the users, is easy to use, and many more. 
You can consider taking the help of a professional to get the iOS app as per your expectation.