SEO
10 Amazing Tips to Boost OpenCart Online Store SEO Ranking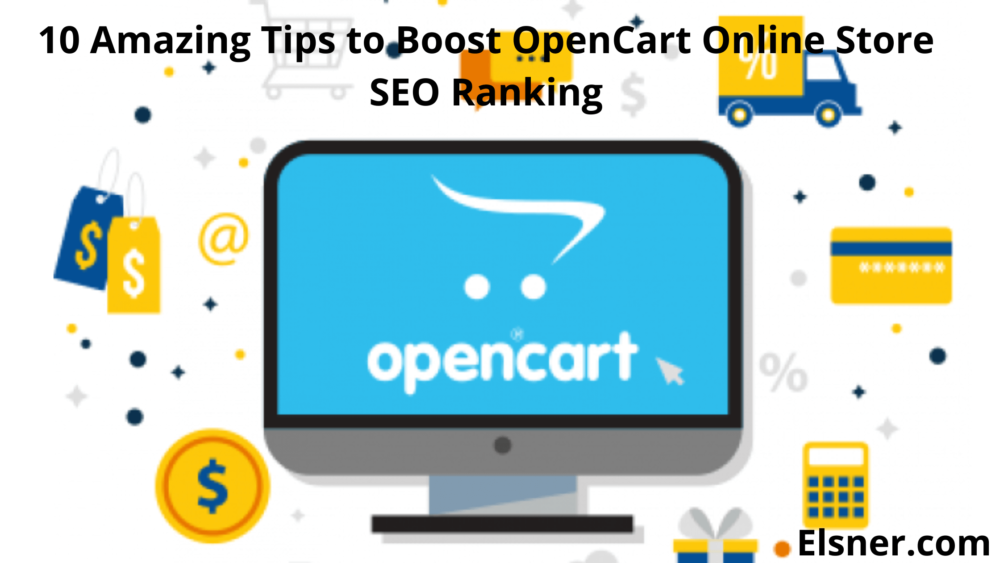 E-commerce stores want to have more sales and it's great to rank on the 1st page of google. To provide value to the online retailers, they need to look more into the Ecommerce sites. SEO plays a key role in determining the success of an online store and some links can be useful in doing so with the SEO rankings. If you are looking to create an online store for your business, what does it depend on? Yes, the powerful free online store management system can be of immense importance in indexing search faster. 
Really, the OpenCart development service helps in improving the open cart SEO for search engines. It helps in getting more customers to visit on your site. If you are an open cart user, looking to improve your e-store's ranking, you will know what to do next to improve your website's ranking. The best practice you need to follow is to know how to speed up your open cart store. 
Create a Niche in Opencart SEO
To move ahead, e-commerce makers start thinking of growing businesses using content marketing strategies. Next, there are various ways to reach the search engine ranking of a store. Surely, the open cart SEO tip will help to rank higher on search engines. This digital marketing strategy inevitably helps in improving the search engine visibility of open cart websites. 
The open cart is an open source online shopping cart and it requires a technical understanding of the website structure. To improve the search engine visibility of the open cart websites, the system management includes tactics like content marketing, link building, and keyword research. 
Useful Opencart SEO Tips
(1) Use Meta Title and Description for Opencart Optimization
While working on the open cart development, you need to index and rank every page of the search engine. Optimize all of them with the aid of open cart SEO. Adding meta title and meta descriptions for your homepage will increase the rank higher. Also, you can set 'meta title' and 'meta description' for each category, product, and page. Applying meta title and descriptions will set the absolute uniqueness to search engines. 
(2) Effective Site Structure
Allow more readers to read your content and your content need to be easy to consume. To make your content easier, you need to frame it with internal linking and effective structure. Readers and clients should not hover over products rather they would prefer to cite some specific ideas. 
A logical organizational structure from broad content to the specific one creates more interest to your visitors. To manage the content hierarchy, you can follow this formatted step- homepage>product category page> product-subcategory page> product page and product variation page. 
(3) To Remove Duplicate Content
Those who are working on the opencart website development should never incorporate duplicate content in their websites. To avoid some duplication issues, you should avoid the practice of using the same content on two different pages of your website. 
It is easy to identify the error while google acts as the main indicator. So, how can you assess the fact? The colonial URLs on the google bots indicate that you have multiple pages on the same info. It happens because your google page will not be indexed and rankings will suffer. 
(4) Increase Page Load Speed
While optimizing the open cart website, you need to consider the page load speed. The pages of your website should not take long to upload because it hurts your rankings. To troubleshoot the problem, you need to choose the opencart hosting wisely. What can you do to increase the speed of your page? Surely, use the open cart plugins to minify the HTML code of your website. 
(5) Start Optimizing Product Images
You can start to boost your rankings once you give importance to the aspect of optimizing product images. These need to be considered as an integral part of your store's SEO. Here are the listed things that you need to optimize for the images. Hope you have heard of the concept of alt-text. It is used to describe images to search engines. 
You can use the product's keyword as the image's alt text.  Another thing that creates a havoc impact in the opencart SEO is the image title. Often, we set random titles for our desktop images. Sorry, a big 'NO' to this aspect in the SEO domain. When you need to upload a product image to your online store, it automatically gets added to the product's page code. 
(6) The Smart Technique of Social Media Marketing
The more social links you create on social platforms, there remains more chance to develop backlinks. Develop more social links through facebook, twitter, and linkedin platforms. If you follow the social media link creation, you can double the chance of amplifying the content. 
(7) The Technical Link Building
As we discussed, well-developed strategies result in backlink creation. To generate open cart website links, you need to incorporate the reviving dead links, create digital brands, and can find unlinked mentions of your brand. 
(8) Use the Robots.txt File
 There are some outstanding indicators that instruct google to function better. So, to optimize the opencart website development, Google needs to know how to crawl certain pages. Using a robots.txt file helps you in leaving the checkout and admin pages out of the search engines.
(9) Effective Link Building
Another powerful technique used for open cart SEO is to have an effective link-building system. When another site links to your site, it is perceived as a google upvote. 
(10) Strategic Partnering
Yes, we know that e-commerce brands are in a better position as compared to the B2B space. Promote your product and there are many avenues who want to read your content. Partnering with businesses on any of the platforms such as bloggers, publishers, vendors, product aggregators will help you in generating backlinks.
Conclusion
You will find that there are a lot of factors determining your store's ranking. But, a read on this guide will help you to know more about the Opencart SEO tips. Next, you can create the openness to receive original ranks. So, don't be late in implementing the SEO tips and upgrade your e-commerce needs.