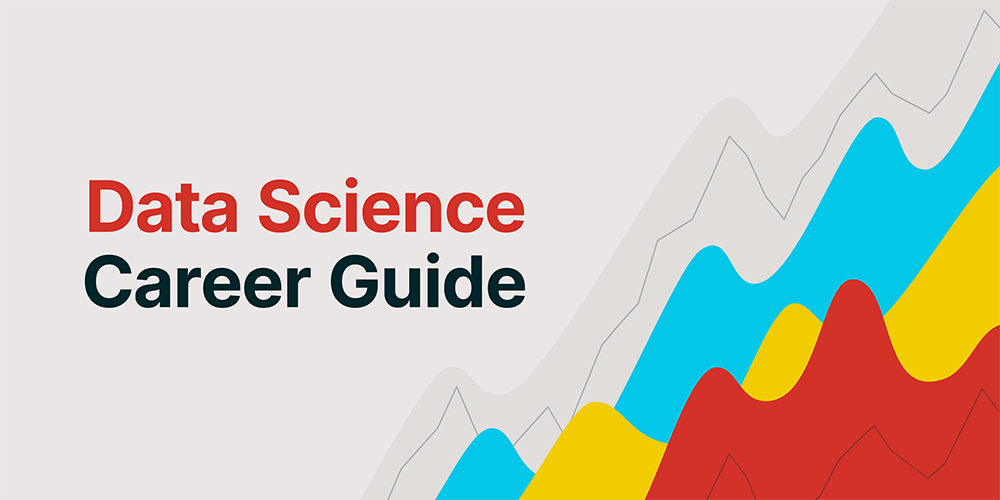 The internet has connected and opened the world in more ways than we realize, and one of the biggest consequences of this is the amount of information we have at our fingertips. We are now able to collect, store, and analyze data in greater detail and in real-time, and the impact can be seen in just about every sector. However, without people who are skilled at mining and interpreting data, it cannot be put to much use. The modern economy relies on data for its strategy and growth, so the data scientists who can turn data into action are invaluable. 
What is a data scientist?
A data scientist is someone who uses mathematics, computers, and analysis skills to spot trends or changes in large datasets. By deciphering a high volume of data and analyzing its potential meaning, data scientists can provide insight that enables organizations to take action. 
The best data scientists possess a combination of hard and soft skills. Desirable hard skills include statistics, analysis, machine learning, using data analysis software, and critical thinking. It is also important for data scientists to be confident and clear communicators, able to explain complex topics and persuade others to accept their points. In addition, they should be good problem solvers and able to listen effectively. 
What's the job market like for data scientists?
It is not an exaggeration to say that there are hundreds of thousands of jobs for people with skills in data science, and the number is increasing every day. Our entire society is built on data all the way up to the top level of government, and skilled data scientists can help just about any organization to get ahead of the competition. With the internet becoming more and more essential to our lives, data is only going to become more important in the coming years. This is why the demand for data scientists is likely to increase, and people already building a data science career will be able to access higher salaries in the coming years. 
How much can a data scientist earn?
People who have the qualifications and skills can build a successful career in data science, and their earning potential should continue to increase as more and more organizations realize the potential benefits of harnessing data insights. 
According to Salary.com, the average salary for a data scientist in the US is $71,742 (as of July 28, 2021). Salaries can range between $64,713 and $77,530 and will vary depending on certain factors, e.g., the person's level of education, any certifications, additional skills, and the number of years they have spent in your profession. 
Training and education
Becoming a data scientist is one of the more challenging career paths in the IT sector, as many companies want their data scientists to hold not just a degree but also an advanced qualification such as a masters. The more you can push yourself academically and the more real-world experience you can get, the more opportunities you will have. Studying for an advanced degree can also significantly increase the salary you earn. 
Once you have achieved a degree in data science and have secured a role, it is worth considering studying a data science online masters course. These courses tend to include a more in-depth study of data mining and visualization and statistics, mathematics, computer programming, and data visualization. These courses often include the latest industry advances and insight to ensure graduates are equipped to add value to their organizations. 
Once you have the qualifications behind you, it is important that you continue to learn and stay up to date with what is considered best practice in the industry. 
Which roles can a data scientist choose from?
Data science is a field of study, but there are several possible career paths that a graduate can choose from. Here are some of the most popular. 
Data Scientist
A data scientist's primary role is to take the objectives of an organization or business and create an analytics program, including choosing an algorithm that will turn datasets into useable information. This includes looking for patterns and trends and predicting what impact they may have on the organization. By analyzing data, they predict what could happen in the future and how organizations can prepare, and they find solutions to problems or ways to make the most of an opportunity. Their main aim is to help their organization use the data to progress. 
Experienced data scientists may take on a senior role in the organization, which would require them to analyze data to come up with solutions to highly complex problems and to anticipate problems before they happen. They are responsible for maintaining standards, implementing new strategies, and creating tools to further data analysis.
Data Mining Engineer
A data mining engineer will search through and analyze vast amounts of data for their employer, as well the data of third-party organizations, in search of relevant and useful information. They will then design and create algorithms to enable them to delve deeper into their analysis. 
Data Architect
A data architect is often regarded as a 'visionary' who can take an organization's requirements and use their data skills to visualize and design a data management system to suit. This includes implementing a common vocabulary, strategic standards, and designs that enable them to acquire, control, maintain and purge their data. A data architect may also be tasked with maintaining the security of a business' data, which is more important than ever before, thanks to the increasing threat of cybercrime. Click here for information on the cyber threat. 
Business Intelligence Analyst
A business intelligence analyst primarily uses data to understand the market and identify any trends that might impact their business. This gives the business a more accurate representation of their position in the market as well as where they can make improvements. 
Machine Learning Engineer
A machine learning engineer creates software solutions that enable businesses to use their data funnels more effectively. To do this, they need skills in statistics and data analysis and software engineering, and devising and running tests to ensure systems remain functional.