Digital Marketing
NetBase Quid Social Media Audit Helps You Understand How and Why People Engage with a Brand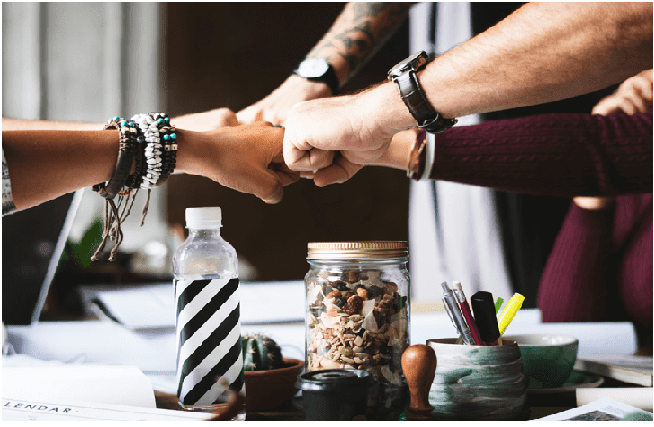 Social media audit is a fast, simple and affordable approach to identify areas for improvement, identify valuable relationships, potential customers and gain a competitive advantage. The process can reveal consumers' purchasing preferences and their preferences for brands that interest them. It collects social media activity from a variety of social media sources and making the best use of it to gain insights into customer behavior and, in particular, to learn how customers consume brands and products.
Social media auditing is a measure of how effective or ineffective an organization's social media management team is. While this can often be too broad a topic, many social media professionals are still interested in such an approach. The process uncovers how consumers are engaged on all the social media channels and using that information to generate business insights. This information can be used to:
Identify relevant channels and people for consumer promotion
Identify the type and quality of content they consume
Identify the sentiment of their comments and interest in the brand
Identify the brand perception, build brand favorability and convert them to customers
Why NetBase Quid?
NetBase Quid provides a comprehensive set of tools that enable you to analyze Facebook, Twitter, Pinterest, Instagram, Reddit, Quora, Google+, LinkedIn and other social channels. You can set up topics for your analysis and, based on the queries you enter, the social media software will process the data to extract what it believes are the most important themes and trends. In the world of consumer tech there's no greater testament to the importance of data than changing their reporting practices to use social media in their metrics.
Analyzing social media channels with relevant traffic signals is a powerful way to discover what social influencers are really saying about your company or brand. For example, if you're running a digital marketing campaign, you can use NetBase Quid's social media monitoring to monitor keywords associated with your brand and see what influencers are saying about you. With a 90% correlation, NetBase Quid's social media monitoring system is far better than traditional marketing channels and can uncover your competitor's secret brand quirks.
Identify Trends and Issues
Social media audit is the process of examining, observing and researching publicly available information in order to identify trends and issues in the social media space. The marketing intelligence tools are designed by both small business owners and software developers with experience building digital business intelligence tools for existing businesses. There are a wide range of tools available to collect data, analyze and present it in easy-to-understand analytics.
Social media audit provides data-driven insights that can be used to monitor social networks such as Facebook, Twitter, Instagram, LinkedIn, YouTube, Pinterest, Blogs, forums, blogs and websites. The NetBase Quid platform is being used by multiple business sectors such as Oil and Gas, Manufacturing, Travel and Hospitality, Healthcare and Academia.
Social media report gathers all the available social media data on the brand in one place. For example, you want to know how many followers your competitors have, and how those followers are sharing, posting and commenting. NetBase Quid will show you this data, not only on Twitter and Facebook, but also on Instagram and Pinterest.
How does NetBase Quid work?
The Quid App allows users to use social media analytics and research to better understand their customers and business brands in order to inform marketing, product development and operations. The integrated web application allows users to access their KPIs (Key Performance Indicators) by client and competitor. This term describes the set of tools and tactics used to monitor and analyze social media channels such as Twitter, Facebook, and Instagram. However, it is important to note that the audit is not just about the messages/posts in the social media, but also includes those of third party sources such as blogs and articles.
NetBase Quid is easy to use. You just need to enter the target social media and it will display the results instantly. By using it, you can discover new brands that your competition is using, and find out what social media your brand is popular on. You can also easily track social media metrics so that you can create advertising campaigns that are more effective.
Effectiveness and Relevancy
Your social media channel performance is a telling indicator of your brand's online effectiveness and relevancy. Social media audit is the practice of manually gathering data and reading Twitter and Facebook profiles.
NetBase Quid helps make social media analysis easier with our insightful social media insights. It is a process that helps find out the social media status, networks, fanbases, etc. of your competitors, customers, competitors, partners, competitors' competitors, etc. Using social media analytics, your team can understand how your company stands out amongst competitors, identify trends and view social conversations around the company.