News
Difference between ACCA and CPA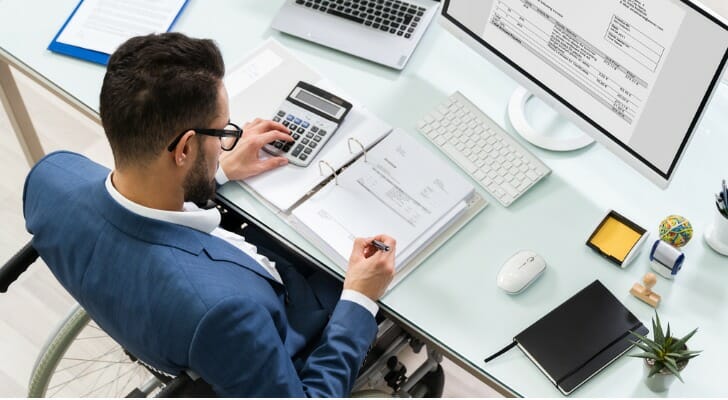 Accounting is a lucrative field with innumerable job opportunities across the globe. Irrespective of the size of the business or organization, accounting is a core function for decision-making, cost planning, and measuring economic performance. Therefore, an accounting qualification can allow you to stay on top of the legislation and legal requirements while familiarizing you with emerging trends to shape you into a strategic-thinking and innovative accountant. There is a range of accounting qualifications, such as ACCA and CPA courses, that prepare accountants for a lucrative career within this field. These are the two most recognized and highest certifications in the field of accounts.
Although ACCA and CPA are qualifications for accountants, they are not entirely similar. The primary difference between ACCA and CPA courses is that ACCA is about financial and management accounting, whereas CPA is more about financial accounting. Both courses serve different purposes. For instance, the ACCA course is appropriate for individuals who want to pursue careers in the field such as consulting, auditing, banking, law, taxation, etc. However, a CPA course is more appropriate for pursuing a job as a personal financial advisor, tax accountant, public accounting, finance director, corporate controller, etc. 
If you want to earn an accounting qualification, such as ACCA or CPA, then learning about the key differences can help you make an informed decision on selecting a course.
What is ACCA?
ACCA stands for the Association of Charted Certified Accountants, a global accounting body in over 180 countries with around 200,000 members worldwide. The ACCA course and qualification have gained tremendous popularity because many students are inclined towards pursuing a career in accounting as it allows them to carve a lucrative professional career. An ACCA qualification is equivalent to most local qualifications in other countries that allow students from all across the globe to land job opportunities irrespective of location.
What is CPA?
CPA is an abbreviation for Certified Public Accountant. A designation offered to a licensed accounting professional. It helps enforce professional standards in the fast-growing accounting industry. The Board of Accountancy provides a CPA license. The American Institute of Certified Public Accountants (AICPA) assists and supports students with the resources to help them obtain their licenses. 
ACCA course duration and CPA course duration
The duration for the ACCA and CPA courses is one of the most prominent differences among the two qualifications. The duration of ACCA  is two years, with three years of work experience. Whereas the CPA course can be completed in 12 months duration. 
ACCA and CPA: Job Profiles
ACCA and CPA qualifications can lead to different job roles within the accounting division. 
Here's a list of job roles offered to an ACCA-qualified accountant:
Transaction Advisory

Auditing

Treasury

Accounting Advisory

Management Consulting
Here's a list of job profiles offered to a CPA-qualified accounting professional:
Corporate Controller

Risk and Compliance Professional

Corporate Controller 

Internal and External Auditing

Financial Advisor
Conclusion
ACCA and CPA are the most opted qualifications among students aspiring to become well-qualified accountants. If you are looking for professional qualifications, you will likely look for a preparatory course to pass the examination with a good score. In Canada, ACCA preparatory courses are widely popular among students, as this course assists them in preparing for the examination.