Software
How Global Payroll Management Software Can Improve Efficiency and Accuracy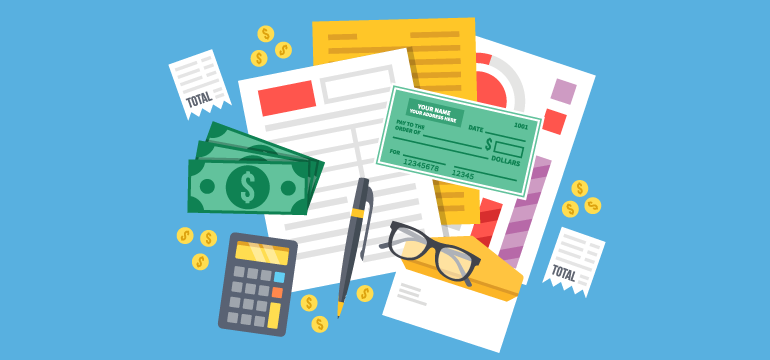 Ultimately, centralized global payroll solutions eliminate the need for multiple versions of the same file and reduce risk exposure. This frees up time for teams to prioritize more value-generating work.
Using a unified software system also ensures employee information is always secure. Look for a provider that uses encryption, firewalls, and backup practices to safeguard data.
Improved Compliance
Payroll management is a highly complex process that involves calculating employee earnings, withholding correct taxes and deductions, managing bonuses, commissions, expenses, and benefits, and delivering payments to employees along with payslips. The process also includes keeping records on behalf of employees and making payments to multiple stakeholders (including tax authorities). With regulations varying from country to country, staying up-to-date on changes can be challenging.
Global payroll management software provides a comprehensive solution to these challenges by streamlining the process and eliminating manual data entry. In addition, these systems can help companies manage currency risks by automatically converting salaries into local currencies. Additionally, these systems can help reduce compliance risk by ensuring local labor laws and regulations pay all wages.
Lastly, many payroll processing errors are due to miscommunications and a lack of coordination between departments. Global payroll management software can reduce these errors by providing a centralized platform for all international employees and allowing teams to collaborate seamlessly on the system.
Time-Saving Features
An efficient payroll management system is essential to the success of any business. It should minimize costs by reducing manual calculations and data entry and automating processes for consistency and accuracy. It should also be able to keep up with changes in international laws, tax regulations, and reporting requirements.
Payroll management can be time-consuming and labor-intensive, especially when managing employees in different countries. Global payroll solutions streamline these processes and help eliminate errors by providing a centralized platform for all your international operations. This can reduce the burden on your team and save time for more valuable tasks.
Another important factor in a successful payroll solution is the ability to integrate it with other systems and tools your business uses for its day-to-day activities. Make sure the software you choose offers integrations with your existing accounting systems for seamless processing of all payroll-related payments and deductions. It should also offer integrations with your HR software and can be used to manage employee data and information.
Additionally, consider a cloud-based or on-premise solution that is customizable to your specific business needs and can be scaled as your organization grows. Some providers offer a combination of both to give you the best of both worlds.
Enhanced Security
Payroll processing is a sensitive matter, especially when working with remote employees. A global payroll management solution with high-security protocols is important to ensure data privacy and prevent security breaches or cyberattacks. Choose a provider that complies with GDPR and other relevant data privacy regulations to protect your employees' sensitive information.
Compliance with local labor and tax laws is another critical aspect of global payroll processing. Regulations can change frequently, making it challenging for organizations to keep up. Global payroll providers stay abreast of local regulations, ensuring all payroll calculations are accurate and compliant with applicable laws. This minimizes the risk of penalties, fines, and reputational damage due to non-compliance.
Global payroll solutions also reduce the burden on internal resources, freeing time for other business activities. Additionally, a quality solution provides a single, centralized platform for managing payroll processes and data, eliminating the need to connect with multiple systems and tools.
Finally, a global payroll provider can offer a consistent employee experience across platforms and devices. This is important for employee morale and can help to eliminate confusion and inconsistencies. The best global payroll solutions allow employees to find the information they need easily, are designed with user-friendly interfaces, and can provide expert support whenever needed.
Reduced Risk of Errors
Many organizations rely on manual payroll processing, which can be expensive and error-prone. Global payroll management tools can automate tasks and streamline processes, reducing the risk of mistakes and saving time. They also help ensure compliance with local and international laws, which can be difficult to navigate with manual processes.
Another common problem with payroll is the amount of data siloed across systems and spreadsheets. When a finance manager needs to look at the data, they may have to retrieve it from each system, standardize it and convert currencies, which can take weeks to complete. Using a single platform that can handle all of your payrolled workers, EOR talent, and local contractors from multiple locations means you can get real-time access to the data you need.
Finally, a good global payroll service provider will have a strong local presence and be well-versed in the laws and regulations that impact payroll. Regulatory changes occur frequently and can have significant consequences, so staying on top is important. A trusted global payroll partner will be able to keep you updated on changes in labor laws, tax rates, and reporting requirements.