Technology
Implementing Enterprise Asset Management in SAP – A Step-By-Step Approach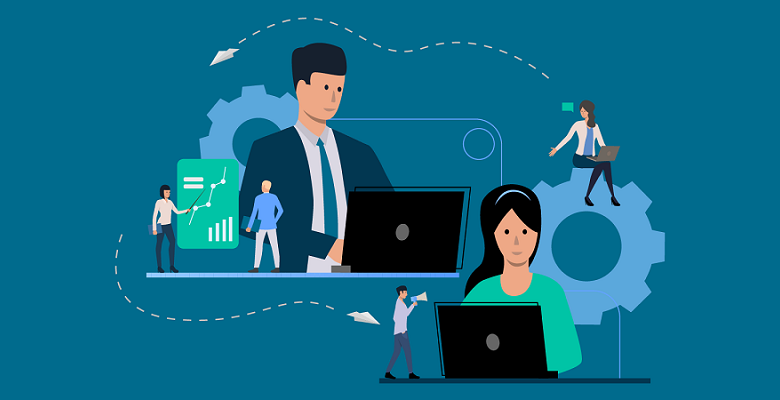 Managing physical assets such as heavy equipment and technological equipment can be complex. To maximize their potential and save time and money, companies need efficient software solutions like SAP EAM.
Understand Your Business Needs
Designed for utilization by firms that heavily depend on production operations, enterprise asset management in SAP enables them to achieve higher operational efficiency and dependability with infinitely decreased downtime. It also has a comprehensive set of tools facilitating centralized monitoring and management.
The software's reliability-centered maintenance features allow companies to maximize the availability of their physical assets by ensuring that all necessary inspections and maintenance are completed on time. The software also has various functional integrations, such as machine learning, IoT, mobility, and advanced and predictive analytics, enabling users to plan and execute maintenance procedures more effectively.
Another key feature of the SAP EAM is its ability to conduct equipment calibration. This function is especially useful for water and heating utilities, such as wastewater and gas companies, where they need to test the performance of their pumps and pipes. The system can also help them keep track of critical data such as pressure sensors, emergency cut-off devices, and valves.
Additionally, the SAP EAM offers other important business functions, such as managing the inventory, planning and scheduling work orders, and streamlining processes within the maintenance department. The solution is scalable and can be tailored to suit the needs of any business. The software can also be integrated with other business systems, such as ERP and CRM, to deliver a single, seamless experience for customers.
Assess Your Technology Needs
Using SAP software requires significant investment in hardware and training. Understanding your organization's technological needs will help you determine how much software to buy and whether you need to hire external consultants to train employees or utilize self-training resources. Identifying these needs will also help you set up a realistic project budget.
To assess your technology needs, you can use a tool to identify the main load drivers and calculate memory, CPU, and disk sizing values based on actual business processes and required data volumes. This helps you optimize SAP software and maximize performance.
Another way to assess your technological needs is to look at the types of work you want to automate and what business processes are critical for success. For example, a company that offers photo services for professional photographers needs a robust system to integrate core systems and adopt best-practice business processes. They also need the ability to resolve supply chain issues quickly and make data-driven decisions, which requires a centralized database.
To address these needs, SAP offers a full suite of enterprise asset management (EAM) solutions to manage the entire lifecycle of physical assets. The company uses intelligent technologies like AI, IoT, machine learning, and mobility to improve the performance of physical assets. This includes predictive maintenance, mobile workforce collaboration, and advanced analytics to drive business value.
Design a Solution
During the Design, Pitch, and Re-Design phases of the SAP Implementation Lifecycle, technology consultants review the business requirements documented in the Interview, Analysis, and Communication phases to determine SAP application technical requirements for customers. They then interrogate gaps between SAP technical capabilities and the customer's environment to create a solution design that fulfills business requirements.
For example, an engineering firm may want to perform equipment calibration functionality to ensure its pumps and pipes are working properly. Similarly, utilities can use SAP to test critical systems such as pressure sensors and emergency cut-off devices in water and heating systems before turning them on for the first time.
Then, they can use a tool to manage work orders and access accurate asset management data both online and offline. Enhanced mapping functions enable field teams to track assets on a map and access critical alerts based on pre-calculated probabilities. They can also leverage artificial intelligence features that simplify workforce scheduling processes and improve data quality, integrity, and geospatial accuracy.
Finally, business network asset collaboration functions can allow a company to build and maintain a robust service network of technicians, suppliers, contractors, and partners. This allows companies to better meet their customers' demands and legal and social compliance obligations and obtain ROI faster.
Implementation
Asset management is critical to ensure equipment and machinery continue to provide the services businesses rely on. To do that, managers need to understand how each component of the equipment functions and what steps they should take to maintain or improve them. This is where SAP EAM comes in.
This solution provides fully integrated support for asset portfolio and capital projects management, allowing you to optimize your company's overall return on investment. It enables you to manage all project phases, from planning through construction to commissioning and decommissioning. In addition, it allows you to track the performance of your assets in real time by leveraging business analytics capabilities for enhanced decision-making and improved maintenance and service processes.
As a result, the solution helps you save money by minimizing project outage and overhaul activities and extending asset lifecycles. It also enables you to reduce operating costs and capital expenditures and improve EHS performance. Additionally, the solution supports you in achieving regulatory compliance and managing risk.
The solution is built on a modern, cloud-based platform and offers seamless integrations to create a unified ecosystem across all departments. It helps you collect data from all relevant sources to analyze, monitor and visualize your assets' performance in real-time and identify potential issues before they escalate into costly downtime.