Technology
Different types of services offered by Java web Development Company
Java web development services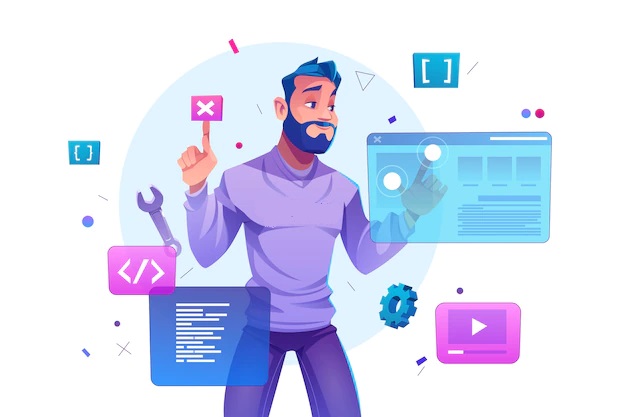 Most of us believe that Java web development companies only design and develop a professional websites for business. However, that is not true.
They provide a wide range of services to their clients. In this blog, we will explore different types of services offered by Java web Development Company. The selection of the right company becomes essential for Java web development.
If we select an unreliable company then they might waste time, and effort and incur the additional cost of development. Hence we must choose the right company for the java web development activity.
Since there are lots of companies that work in Java that is why it becomes quite impossible to select the best one. However, if we consider a few things in mind during the selection of a company then we can save time effort, and money.
The experience of the company plays important role in the development process. It is seen that an experienced company takes less time for initiation, execution, and completion of the project as compared to a new and novice company.
Why Java is the favorite choice for every web developer?
The CRUD operations in Java are simple, unlike other operations. Hence it allows us to make web-based applications that run on all browsers without any compatibility issues.
These web-based applications can also perform back-end operations using database connectivity. Using Java we can build a robust, scalable, and manageable website for a business of any size and composition.
Java websites are secured with encryption hence online payment through these sites is secured. It allows quick integration with the payment gateway.
Types of services offered by Java Development Company
Java consulting services
Expert developers of Java can consult cost-effective solutions for java web-based application development. They can explore the business process and integrate them into the application to automate the business process.
Java web development
Websites are considered the best way to make products and services online across the globe. That is why we need a professional, unique and operational website developed by Java web developers that can be used for handling front-end as well as back-end operations.
Java web application development
Some business needs to be managed through an online site. They need a web portal where employees can log in and do their day-to-day business activities. In case you are also looking for java web application development, we can hire java developers from Java Development Company.
Java Support and maintenance services
Once the web-based applications or websites are developed then they need support and maintenance services. Java developers run automated tests to find bugs and errors in the site or web-based applications. In case they find a bug they remove it by development process or code optimization.
Progressive web application development
In this competitive world very less people download standalone e-commerce applications. The progressive web application allows us to create a home screen on the mobile screens which act as a browser and opens the website content in mobile view.
Native apps
At times we need to target android and ios users separately. That is why we need native app development using a java programming language.
How to find the best Java web development company?
Here are some tips for choosing the best java web development company.
Search online for java web Development Company
Visit the official website of the Development Company
Check out their company profile, experience, and technology stacks
Reach out to the sales team to discuss the scope of the project, plans, and cost of development
When choosing offshore companies check whether or not they are ready to work in different time zones.
Best tips for becoming Java web developers
Enroll yourself in Java web development courses
Read journals, magazines, and eBooks related to java web development
Join the forum for Java web development on Reddit, quora, GitHub community.
Make a convincing resume for java web development and apply for available job offerings in a Java web Development Company.
To conclude we can say that Java web developers are in great demand these days. The reason for the popularity of java is because it is supported by rich Java libraries and APIs that can be useful in the development processes.
Also read: Java Advances With its New Features in 2022