Software
Microsoft Dynamics 365 Services: A perfect solution for business automation
Best Microsoft Dynamics 365 Services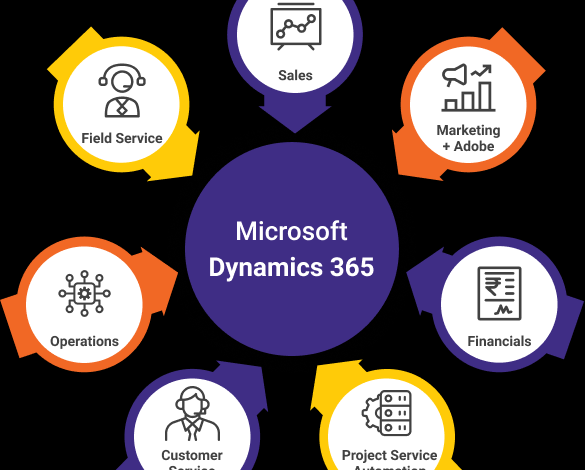 Business management becomes easier with professional enterprise software that has integrated software applications for every department of the organization. Dynamics 365 is a professional and enterprise software product of Microsoft that has several software bundled together that help in the automation of business processes. Microsoft dynamics 365 is a perfect solution for business automation that is scalable for organizations of any size and composition. Microsoft Dynamics 365 services is an end-to-end service provided by an authorized service partner for dynamics 365 integration, customization, implementation, and support services. These service partners offer a wide range of services to their clients including dynamics consulting services, dynamics crm development, dynamics customization services, and dynamics migration services to business clients. In this blog, we will explain what is meant by Microsoft Dynamics 365 Services and why we need it for business automation.
What is meant by dynamics 365 services?
As already stated above Microsoft introduced a professional software product named dynamics 365. It consisted of several software that can automate the business process of sales, accounts, marketing, finance, and customer support department of the organization of the firm. Dynamics crm software is considered best for making the process of communication streamlined so that customers can reach business representatives with ease. This helps in the reduction of complaints and building a good reputation for the company for customer support. These business goals cannot be achieved if dynamics 365 is not properly implemented. We need a cost-effective and powerful plan for dynamics 365 implementation in business. That is why many dynamics 365 service partners also offer dynamics consulting services.
Advantages of availing Dynamics 365 services
Dynamics 365 is a cloud-based business application platform from Microsoft that includes a set of intelligent applications that are designed to help organizations manage their business operations, customer relationships, and supply chain. Dynamics 365 services refer to the various services and capabilities that are provided as part of the Dynamics 365 platform. These services can be used to build custom applications, integrate with other systems, and automate business processes. Some examples of Dynamics 365 services include:
Dynamics 365 Sales: A CRM (customer relationship management) application that helps organizations manage their sales activities and customer interactions.
Dynamics 365 Marketing: A marketing automation application that helps organizations create and manage marketing campaigns, track customer interactions, and generate leads.
Dynamics 365 Customer Service: A customer service application that helps organizations manage customer inquiries and support requests, track customer interactions, and resolve issues.
Dynamics 365 Field Service: A field service application that helps organizations manage and schedule field service technicians, track service orders, and track equipment maintenance.
Dynamics 365 Finance: An enterprise resource planning (ERP) application that helps organizations manage their financial operations, including accounting, inventory management, and supply chain management.
Dynamics 365 Supply Chain Management: A supply chain management application that helps organizations plan and executes their supply chain operations, including demand forecasting, procurement, and logistics.
Dynamics 365 Human Resources: A human resources application that helps organizations manage their HR processes, including employee onboarding, performance management, and succession planning.
To conclude we must say that we must avail the best Microsoft dynamics 365 services from reliable, and trusted Microsoft dynamics service Partners who have adequate knowledge about dynamics 365 software and sufficient experience in the integration of Microsoft dynamics 365 software. They can help us with quick installation, customization, and implementation of the software and provide excellent customer support in time of need.