Software
9 Must Have Features of an HR Management Software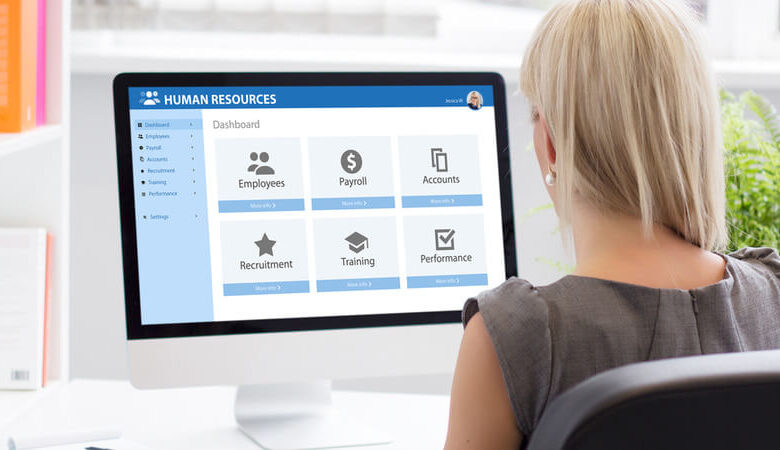 Managing complicated and time-consuming human resources processes with traditional paper documents is tedious for any HR employee. As the number of employees grows, the management process will become more difficult to handle. To cope, many organizations are seeking to invest in a human resource management software (HRMS) solution which automates those HR processes and enables them to concentrate on more productive tasks. Over the years, HR systems have evolved as an integral part of the technology-driven corporate environment. Most solutions enable businesses to streamline various other tasks related to customer attraction, retention, and overall management of human resources, helping increase productivity and boost the morale of your employees.
From well-established companies to startups and SMEs, many organizations have realized the true potential of a solution. However, if you are still relying on age-old computer programs and paper records, then it's time to upgrade to an HR management system that simplifies your payroll and human resources tedious tasks. However, choosing software that suits your specific requirements among the numerous available options with different features can be difficult for any organization. So, start by researching the current pitfalls of your existing processes and systems, then analyze what features and functions you will need to choose accordingly and purchase the right solution. 
Below, we have listed a few must-have features of HR software to help you choose the right solution for your organization.
Centralized Employee Management
The core function of any HR system is employee management, it helps with employee planning, recruiting, and analyzing the entire workforce across every department. HR software is more than just a database for maintaining employee professional and personal data, roles, employment history, and compensation details. It also enables organizations to manage the daily headcount, configure specific schedules, assign compensation, and create reports to stay on track with their HR strategy within the allocated budget. When managing employee information with spreadsheets, HR staff must search through every document to change data manually if any modification is required. Being a large centralized database, the software automatically updates the information across the entire board when data is changed, while also logging the data about the alteration to a record. So, you no longer need to worry about conflicting versions or trying to edit multiple documents at once.
Time Tracking & Attendance Management
Tracking employees' schedules and time off is an important aspect of every business, because of its impact on the organization's bottom line. Manually managing, calculating, and tracking every single employee's time-off can be a hassle for any HR staff. With the time tracking and absence management feature staff can now easily view, track, and manage the employees' schedules all within a single interface. A few advanced HR solutions optimize attendance and leave tracking to help in effective workforce and payroll management while eliminating major complexities. You can also schedule specific shifts for employees across different departments, locations, and/or projects. The time management feature helps handle clocking in/out, bio-metrics data, time tracking, workforce scheduling, holiday calendar, and absence management. As well as, paid time-off accruals, maternity & paternity leaves, disability leaves, and many other types of absences will be covered with the right leave management features.  
Performance Management
Businesses should evaluate their employees' performance from time to time in order to enhance overall productivity. But, going through every document on each employee to monitor their individual performance is tedious for any HR team. With a robust HR management solution employers are now able to create goals and attach KPIs (key performance indicators) for their employees plus allows real-time tracking of their performance. This helps make use of each talent in the most productive way. Some advanced systems also let you conduct performance review sessions to analyze your employees' strong skills and where they could use improvement. Plus, not only track employee performance, but also competency, overall behavior, manager feedback, and any ideas for improvement.
Real-time Reporting Tools
Analyzing the data gathered from different departments within the enterprise is crucial for entrepreneurs to make more informed business decisions. Efficient HR management solutions retrieve and blend data from all possible sources and allow enterprises to turn that data into visualized compelling presentations with built-in reporting tools. The software provides real-time reports which give a 360-degree view of the overall performance of the whole enterprise. Helping businesses of all sizes design relevant strategies to improvise their internal and external processes. This module also includes attendance reports, insights into shift patterns, and total hours worked to help you constantly improve productivity.
Recruitment Management
Experts have explained more than 20% of employees leave their jobs within the first 50 days, which impacts the overall bottom line of the organization. This is due to the selection of the wrong candidate for a vacant position. Choose an HR system that provides a strong recruitment module with advanced features to help you create advertisements, manage applications, sort through resumes, administer educational and experience documents, and more.
The recruitment module should handle internal form fillings, online documentation submissions, authorizations, application tracking, and even conduct the initial sifting process of collecting resumes. Some advanced software solutions also include the functionality to build talent pools, which could be used to source out suitable candidates during recruitment. The most common features of a recruitment module include an application tracking system, integrated workflow management, customized pipelines for specific roles, one-click job postings to various recruitment portals, interview scheduling, and so much more.
Payroll Integration
Even though HR management and payroll are different disciplines, they are critically connected. If you don't have an integrated payroll and HR solution, there are chances for data to be lost while transferring it from one system to another. For instance, if the payroll manager doesn't possess the information on an employee's resignation, attendance, and/or leaves, then incorrect final payments could be processed. Thus, businesses should invest in solutions that easily combine the best HR functions and expert payroll management tools.
These integrated systems enable both HR and payroll departments to access the same database containing workforce information from anywhere, ensuring fewer payroll errors. With these systems being integrated solutions, you can quickly share employee working hours and payroll data with both departments, which eliminates the need for double data entry, possible errors, and the excess paperwork required. If the HR team makes any modifications to the data, it will be automatically updated within the system, reducing the amount of work for each department to verify necessary information. The software provides accurate attendance data for each payroll cycle, which can be used to calculate salary, bonuses, and other types of benefits.
Offers Comprehensive Reports
Enterprise databases consist mostly of financial transaction data, employees' professional and personal data, and other business-critical information. Managers should manage and process the data in order to analyze and predict the best outcomes and make actionable decisions accordingly. Pulling relevant data from the ever-increasing amounts of data is a tedious task, which means it's difficult for most managers to handle alone. HRMS solutions centralize all crucial business data onto a single interface, enabling business managers to generate accurate insights that can be used for future enhancements. Having all data available within the same solution means you are able to compile reports on everything about employees' attendance, compensation, and so much more.
Empowers the Workforce
Usually, employees have various concerns regarding their leave balances, attendance, payroll, and other details, for which they then contact HR in person. This consumes most employees' and HR managers' time, which could otherwise be used on other more productive tasks. The integrated HR management software provides employees with their own self-service dashboard, which enables them to view and update their timesheet, payroll, and personal information wherever and whenever required. They can easily check and retrieve historical payroll data and other information quickly on the go. As employees are provided with all the information they need, they no longer need to contact HR in person for any minor queries, which ultimately saves time and improves overall productivity.
Minimizes Compliance Risks
While calculating payroll for employees, HR managers should ensure all payroll calculations comply with the enterprise's policies and regulations. Businesses need to also consider state and central government regulations regarding payroll in order to avoid any legal complications or penalties. However, advanced human resource management software gathers all necessary information from each relevant department and automatically generates payroll reports for each employee with just a click of a button. Plus, the software helps you quickly manage employees' attendance records, leaves, overtime, taxes, and so much more from a single interface.
An iprocess HRMS solution will help you verify the payroll data thoroughly and automatically send necessary notifications about any inaccurate data, issues with non-compliance, or other types of issues. Enabling you to stay in compliance with payroll processes while eliminating possible errors and frauds within payroll, which could otherwise result in fines and other legal issues. An integrated HR management solution ensures that all crucial business data is secured from theft and any unauthorized access. Whether you're managing HR processes using a computer, smartphone, or tablet, you can access all required information needed to manage payroll and share it easily with other authorized staff members securely whenever necessary.
The Conclusion
Every company is unique in its processes, needs, and requirements. Particularly, when it comes to utilizing HR software, enterprises should take various factors into consideration. Such as a number of employees, payroll cycle, leave and PTO policies, software implementation, integration and management costs, and much more. Whether you are investing in your first HR software solution or upgrading your existing system to a more sophisticated one, it's always advisable to check the features and functions of the software before purchasing. Verify it will meet all your specific needs and requirements while also being quick for internal adoption. 
Author Bio:
Charles Harden is a freelance content writer at SutiHR, who frequently writes articles on Cloud Computing/SaaS, HR, Business, and ERP trends