Technology
8 Rules When Using Flutter Push Notifications in Marketing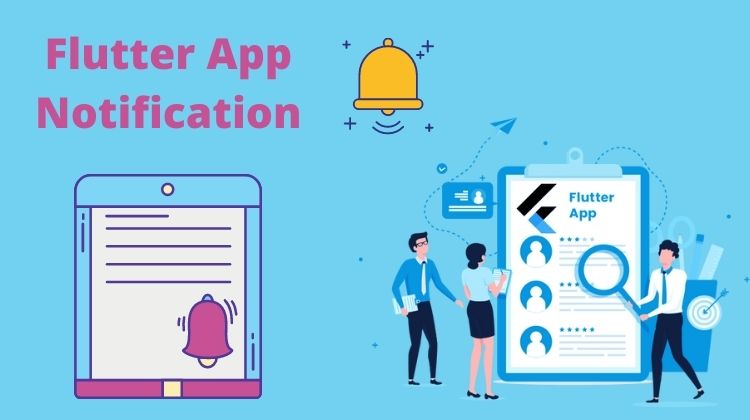 What are push notifications?
We don't need to discuss it here For your brief, they are a sort of pop-up messaging medium that keeps users updated and alert about what's happening in their respective apps. They amplify user engagement and retention in the app.
The advent of push notification is related to hitting the user's psychology and driving their attention towards products and services, about the related app. It is because most of the time users forget about the app they've downloaded. Right there! You can use push notifications to regain and retain their interest. Also, they help you to drive traffic to your app.
It was all about push notification. Now, let us know about the rules of using flutter push notifications in marketing. 
Don't Forget to Ask for Permission 
An increase in the number of businesses, digitization has created an uncountable number of apps in the digital space. And guess what? Everybody wants to connect to the masses. This has increased the reluctance to accept requests for anything in the mobile world. Also, privacy is a major concern for the users and app industry. The regulations of GDPR and ATT framework coming into force in the last 5 years has taken this matter seriously. 
In short, you can't send users a message until they give you permission for it. 
But then, how to drive users to opt-in?
Communicate your value/benefits/USP

Find out what is relevant for users and target them accordingly

Timeliness is the key, find out when your users are engaging with your app, target that particular time with pitching.
What Push Types are you working on?
Are you still using boring text-based push notifications? Then you need to update a little!
The more interactive your push notifications are, the more your notifications are going to be noticed. Also, adding a cherry on the cake, a strong call to action is the key to following the AIDA (Attention Interest Desire Action) formula
You can make your notification creative by using these elements
A picture depicting your message carrying the goal

Emojis, showcasing emotions of your pitch

Creative Copy+Caricatures= strong message. 
Timeliness is the Key
In the mobile marketing funnel, time is the most important factor that affects the results of any digital marketing plan. You've created a master plan to roll out your push notification campaign, but forgot to send them on time, when the users are most likely to read them or at least see them. To avoid this, you can use a marketing plan template to schedule your campaign and keep track of its results. Also, the time decides that your creativity in framing push notifications is going to annoy a user or drive him to your product page. 
Study your target audience on the basis of:
Demographics

Profession/Occupation

Age

Interests

Future Goals, etc
Content is the Base of Everything
The push notifications were developed to drive a specific result. It concludes that they should be to the point, carrying a concise message precisely with a solid call to action. The tone, pitch, delivery, and design are its further most important elements. 
The copy-writer should have an interest in marketing trends and friendly behaviour with your sales team. It is because it is his research, strategy, and creativity that is going to lead you to your campaign's end goal.
So your copy-writer should be experienced but too creative to handle.  
Break Your Message's Communication
The segmentation of your push message is necessary, it is where you decide the pattern of observing a reader's psychology, whether he is going to read from left to right, top to bottom, centre aligned, etc. According to that, a message will be framed into parts. 
Divide your message in:
Header copy talking about benefit+offering
Frequency of Push Notification
It is quite obvious that sending too many notifications in one day, or even in a week can annoy your user base unintentionally, and they can unfollow, unsubscribe your service. Although, it is still hard to find the ideal no of frequencies to roll out any push notification campaign. Hence, we always suggest dividing the push notifications into two groups. The first one should be alerting or introducing any product or service, while the second one will be revealing its USP. This way you can create a buzz among your user base and run successful push notification plans. 
Prioritization of Messages
To complement the above rule of sending not too many push messages at a time, you need prioritization of the most important messages, it doesn't matter how many there are. There will be only one or two that are the most significant.
You can separate them by categorizing them into
Seasonal messages

Special events Messages

Festivities offers messages

Weekend OFF messages

National Holidays Messages, etc
Creativity can Win any Game!!!
As we know, the end goal of a push notification is to grab the attention of the users. It doesn't matter how you do it? But the measures should be ethical and follows the digital space rules. The secret of a successful campaign is the creativity of writers and the CRM (Customer Relationship Management) team. We are leaving this point open-ended. Think of a creative idea and try to execute it at your personal level. And see the magic!!!