Software
Understanding the Role of CPQ Software in Sales Enablement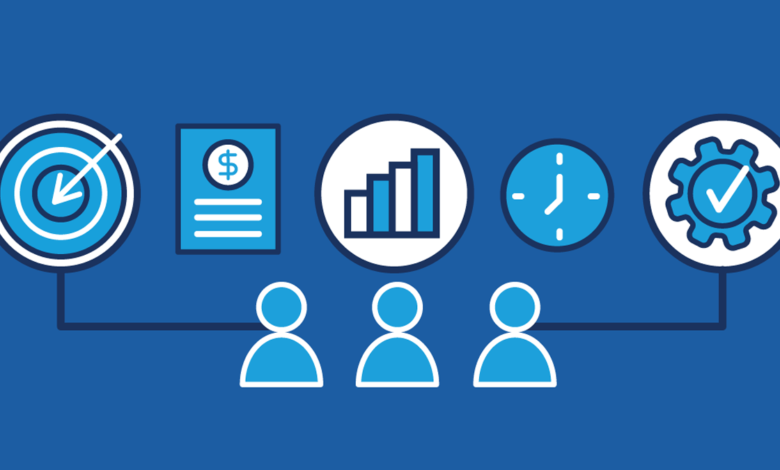 Some things need to be clarified about when to invest in CPQ. However, it is a fully automated platform that delivers self-managed processes, including guided selling and approval workflows for more effective complex B2B sales conversions.
It can also help improve the efficiency of the sales process and provide a better customer experience. It can also reduce costs by minimizing time spent on manual processes.
It Automates the Sales Process.
While CPQ is commonly associated with business-to-business (B2B) sales, it's also used by retail consumers to customize and order products. For example, when you build a Starbucks drink through their mobile app, the system uses CPQ to determine the possible permutations of ingredients and options, calculates the price by adding the cost of the add-ons, and creates a quote document sent to the customer.
Using a CPQ system reduces the back-and-forth between sales and customers, improving the overall experience for both parties. It also helps businesses increase profit margins by eliminating manual pricing errors and ensuring that quotes meet company policies. In addition, a CPQ system can also help sales teams identify opportunities for upsells and cross-sells, increasing the average deal size.
In addition to streamlining the process of configuring products, CPQ software also automates the pricing and contract processes. For example, it can automatically generate contracts compliant with regulations and eSignature-ready. It also provides analytics on how each product was sold, which can help improve future forecasts and sales strategy.
There are a lot of preconceptions about when it's time to use a CPQ system. Still, the truth is that you don't need a certain number of salespeople or complex pricing and configurations to benefit from the solution. A CPQ system can help businesses of all sizes streamline the sales process and make their operations more efficient.
It Automates the Pricing Process.
While many people think of CPQ in the context of business-to-business sales, it is also used to support business-to-consumer (B2C) scenarios. For example, the Starbucks app lets you configure your coffee order, determines your total price using an algorithm, and then gives you a full quote that includes prices for all add-ons. This is a great example of how CPQ can improve efficiency by centralizing product and pricing information in a user-friendly interface and automating the entire process.
CPQ is a powerful tool that can help your sales team generate accurate quotes faster and more easily. Its automated processes reduce errors and back-and-forth with customers, significantly reducing the sales cycle. Moreover, it can increase the number of sales wins and deliver a consistent customer experience.
Salespeople often encounter situations where they need to provide a quote on a complex or unique product configuration. These situations can be difficult to manage. They may require a value conversation with the customer or a lot of back-and-forth to understand the buyer's needs.
These problems were resolved in the past by manually reviewing all sales quotes. However, this process could be more sustainable and scalable. Using a CPQ solution helps ensure that all sales quotes meet company guidelines and are accurate, which is critical for building a recurring revenue stream.
It Automates the Contract Process.
CPQ is a configurable product quote and proposal software solution that automates the contract process. It allows salespeople to create personalized quotes and proposals that are accurate, timely, and professional. This tool suits sales teams with complex products and services requiring customization. It also helps to improve the customer experience and reduces the time it takes to get a quote from the start of the sales process to the end.
Unlike traditional quote-and-proposal processes, CPQ automates and eliminates manual steps. Its nested bundle feature allows you to configure multiple products and services into one quote, allowing your sales reps to identify the best solution for each client easily. The CPQ platform can also help your sales team maintain a consistent company message and ensure that pricing quotes are valid and approved.
The CPQ system automatically calculates prices based on product configuration, eliminating salespeople needing to look up price information from a spreadsheet or catalog. It can also eradicate rogue discounting, which may harm your bottom-line earnings. Additionally, it can improve the customer experience and drive more renewals.
The benefits of CPQ include a faster sales cycle, increased conversions, and more revenue. It can also save money and resources by reducing friction during the sales process. This tool also makes training new salespeople and managing existing ones easier.
It Automates the Order Process.
CPQ is a tool that automates the order process by allowing sales reps to create quotes quickly. These quotes can be emailed to the customer and include e-signature options to close the deal. This process helps sales teams reduce the time they spend preparing quotes, which can save their companies money and increase revenue.
With a CPQ system, sales representatives can use templates to create quotes and easily add products and pricing information. This allows them to deliver a more professional quote that meets the customer's expectations. Moreover, the software can help reduce errors and improve efficiency by eliminating manual processes. For example, it can prevent salespeople from making mistakes with customization or pricing and avoid misunderstandings of what's possible and feasible.
In addition, CPQ can provide insight into product offerings and customer buying patterns. This data can then be used to optimize sales processes. For example, a CPQ system can detect that customers are willing to pay more for certain features or services and adjust prices accordingly.
CPQ solutions can be very useful for complex configurable products and engineer-to-order businesses. They offer a visual product configurator that allows customers to choose their product's features and specifications. They can also customize a quote to fit the customer's needs and avoid incompatibilities that could be costly.