Software
How Do You Know if Magento is a Perfect Choice for you?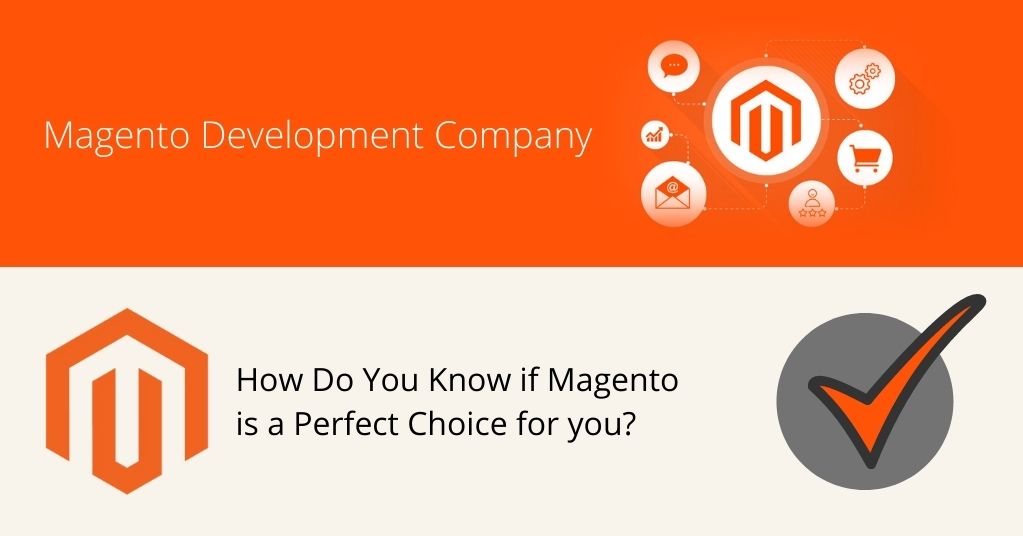 People have never had a better chance to sell their items online than they do now, thanks to the digital era. More than 2.14 billion customers will have bought items and services online in 2022 from a variety of corporations, including Amazon and Google, according to the World Bank. With so many options for eCommerce systems available, web developers are spoiled for choice. The number of plug-and-play eCommerce systems has increased dramatically over the past couple of years, but what makes Magento stand out from the crowd? What is it about it that makes it such a popular choice for creating eCommerce websites?
The following are five excellent responses to the question:
1. Durability
Magento is a highly scalable platform that can accommodate merchants of all sizes. Magento is used by both large and small businesses to generate revenue online. Smaller businesses may function confidently, knowing that their platform will enable them to develop significantly without causing them any difficulties. Because so many different solutions, including such Salesforce and many different EPOS systems, interact nicely with Magento, shops may also expand with the aid of third-party software which can be completely integrated with the platform. Magento, in essence, develops in tandem with your business. It has exceptional adaptability, allowing it to accommodate any adjustments you want as well as any new features you desire as your organization grows and develops.
2. Connectivity is simple
Magento can be easily linked with the vast majority of third-party websites that you'll need in order to efficiently manage an eCommerce website, including popular platforms such as Google and Salesforce. Moreover, it integrates seamlessly with payment channels such as PayPal, Sage Pay, and Google Checkout, in addition to shipping companies. The platform also assists shops in acquiring, retaining, and connecting consumers via social media integration. It integrates with all major social media networks, allowing companies to provide customers the chance to buy things immediately from the website.
3. Customization is straightforward
Magento is built on an open system design that allows for the construction of one-of-a-kind user experiences as well as a memorable, one-of-a-kind web presence for your company's online presence. As a result, many successful firms, like Skype, rely on Magento to run their operations. If you are seeking for Magento development company then they can supply you with comprehensive and high-quality solutions, regardless of the sector or industry in which you operate.
4. Tools and features that are exclusive to this website
If you compare Magento to other platforms, it is exceptionally rich in features, including a number of highly specialized capabilities that are unavailable in many of its rivals. Magento is also quite affordable. Magento offers a number of advantages, such as SEO functionality, foreign currency identification, and exchange rate updates, among others.
The Magento platform, in addition to the obvious advantages you would expect, includes cross-selling and up-selling features and functions, multi-store potential and similar product options; innovative stock management; enhanced shipping control; selectable price increases; and customizable templates, among other features. Magento development company incorporates a wide range of features and provides you with all of the tools you need to manage a normal eCommerce business. Magento customers also have accessibility to Magento Connect, which is a marketplace where they can find hundreds of applications for anything from search engine optimization to affiliate marketing and everything in between. You may select whether or not to purchase or install an app based on reviews and ratings that are provided for it.
5. Reporting & Analytical Services
Magento delivers a report and analytics suite that gives you insight into your business's performance and assists you in taking the required measures to meet your customers' requirements. In order to do visitor and help determine, the extensions make it simple to integrate Google Analytics. This provides you with an in-depth understanding of your cart's effectiveness.
6. Magento has a plethora of functions
As a result, before committing to utilizing the PSR Autoloading product, familiarise yourself with its features to determine whether or not they meet your unique requirements. Magento has a number of key capabilities, and if your company operates in one of those sectors, the Magento software may be an excellent fit for you.
Thus, Magento is an open-source project on the technological side (that means that anyone can take the unique source code and change it). It makes use of the MySQL relational database management system and is developed in PHP a comparable configuration to that of the popular WordPress blogging platform. In addition to being a premier Magento development company with shown skill in eCommerce website creation, they are also known as a "market leader" in Magento development.