Software
FreeSwitch Development- The Best and Scalable Platform for Developing VoIP Solutions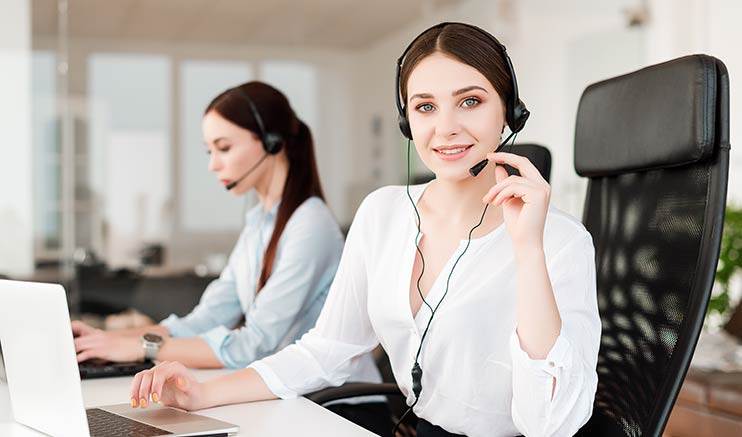 Are you searching for the best VoIP FreeSwitch development services to meet your business requirements? If yes, then you must think about the idea of hiring a FreeSwitch developer for your particular project. Hiring professionals can help businesses in getting seamless VoIP solutions. 
VoIP solutions have gained huge attention in today's business era, especially in IT, Telecom, and Communication. Many businesses are leveraging the benefit of VoIP technology to provide exceptional service to their customers. VoIP (Voice over Internet Protocol) is a well-established technology that allows users to place a call over an internet connection. With the increasing usage and popularity of broadband, VoIP has emerged as an ultimate choice for phone service among customers and businesses alike.
It is important to note that the VoIP solutions can be developed in Asterisk as well as FreeSwitch. Though both these technologies are superior and have lots of benefits, we will focus mainly on the VoIP FreeSwitch development services in this blog. 
What is FreeSwitch Development?
FreeSwitch is a widely used and prominent telephony platform that makes a perfect choice for creating an omnichannel communication infrastructure. Furthermore, it is an ideal choice for creating any solution which may require handling thousands of concurrent calls per second. 
FreeSwitch Services
FreeSwitch has a huge demand for various customized services, some of which are mentioned below:
Custom Software Development

Custom Application Development

Custom Module Develop
This open-source technology can be utilized to develop diversified solutions to meet various business requirements. Some of the key solutions that can be developed using this technology include:
Conferencing Solution

Fax Server

Hosted PBX (Private Branch Exchange)

IP PBX (Internet Protocol Private Branch Exchange)

SBC (Session Border Controller)
Benefits of FreeSwitch Development
Some of the key benefits of choosing FreeSwitch as a development platform include:
Open source:

FreeSwitch is one of the most reliable open-source platforms for developing exceptional business communication solutions.

Supports different types of codec and protocols:

It supports an array of codec and protocols while handling different types of media such as audio, video, text, multimedia, and more efficiently.

Support thousands of concurrent calls:

It can easily support a huge number of concurrent calls without any disruption or compromise in the quality of calls.

Compatible with various platforms:

FreeSwitch-based software can run flawlessly on various platforms, including Mac OS X, Windows, Debian, RHEL, Ubuntu, CentOS/Fedora, etc.

Comprise of Integrated Libraries:

  The solutions developed using FreeSwitch can be designed by utilizing the libraries from various existing software already integrated within the FreeSwitch technology. 

Modular and Flexible Architecture:

The solutions developed using FreeSwitch technology provide a flexible architecture. It means that the solutions can be scaled up as per the requirements of the businesses to manage thousands of phone calls at once. The solutions can also be scaled down to be a simple softphone or a personal computer.

Provide ownership of source code:

FreeSwitch-based applications can provide a default implementation as PBX or SoftSwitch. As FreeSwitch consists of a number of libraries, these can be embedded with practically any application with the intent to transform it into a PBX, Softphone, custom telephony application, conference bridge, etc. 

Provide Support for Multiple Programming Languages:

At the time of developing solutions in FreeSwitch, developers have the freedom to write the source code in any programming language, including JavaScript, Java, C, Lua, .Net, Python, Perl, and various other languages.
All the reasons mentioned above suggest that FreeSwitch is a reliable platform for developing any feature-rich solution for unified communication. However, as mentioned above, it is better to hire a FreeSwitch developer to get seamless VoIP solutions using this platform. Why? Well, proficient developers have good experience in developing customized solutions to meet the exact requirements of their customers. They can easily understand the client's requirements and develop a robust and scalable communication infrastructure within the specified period. This helps to reduce a robust communication infrastructure while increasing client satisfaction levels. So, when hiring professional FreeSwitch developers, make sure to check their skills, some of which are mentioned below:
Proficiency in FreeSwitch XML Dialplan Configurations

Capability to create new modules/applications in FreeSwitch

Ability to set up FreeSwitch Cluster

Detailed Knowledge of Lua Scripting

Excellent Knowledge of SIP/SDP/RTP protocols

Good Knowledge of FreeSwitch Modules
All these skills and knowledge are essential to developing a robust telephony network. Hiring professionals, who have in-depth knowledge to configure, deploy, and support such a system can bring positive results. 
Conclusion:
To conclude, FreeSwitch is one of the best and scalable open-source platforms, perfect for simple to complex telecommunication solutions. Furthermore, the solutions offered by professional developers can serve the varied telecom needs of businesses in the best possible manner. Therefore, when looking for FreeSwitch development services, please make sure to select a company that can render customized services based on the specific requirements of businesses, irrespective of their size and magnitude of solutions.