Technology
Effective Strategies for Boosting Your Automotive Digital Marketing Efforts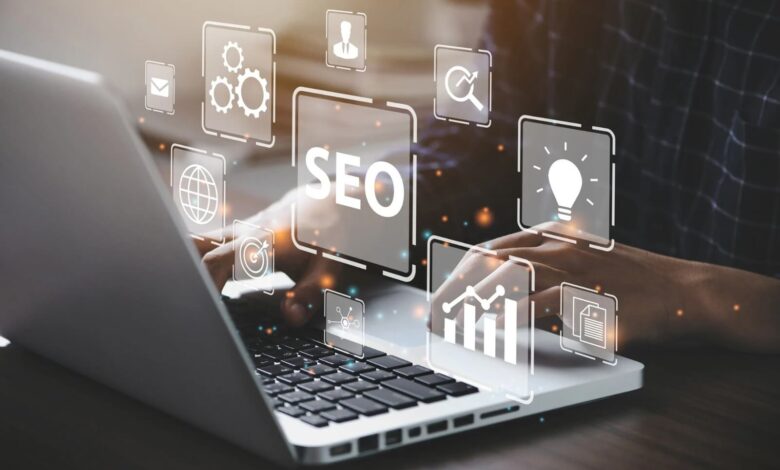 Car dealerships should use a variety of digital marketing tools. These can include everything from pay-per-click advertising to online videos. Auto dealers can also nurture leads through automated email messaging. This allows leads to be sent different content based on specific triggers, such as an ad click or showroom booking.
Use Remarketing Ads
Digital marketing for car dealerships is more than just having a website. It is using the right tools to effectively market cars and get information to customers in the ways they want it. This includes a dealership's ability to meet shoppers where they are online—from finding their trade-in value to applying for financing. Remarketing ads targeting people interacting with your brand and car dealership can be highly effective. These ads can remind them about the vehicles they were interested in and encourage them to return to your dealership or research cars again. Personalized videos are another great way to help people decide whether or not they want to buy a vehicle from your dealership. This type of video helps potential customers feel like they are inside the car and can help make them more likely to visit your dealership. These videos are also very effective on social media and can be used to attract new buyers to your dealership. Automotive digital marketing also produces better ROI than traditional marketing strategies.
Make Your Website Mobile-Friendly
When people shop for cars, they spend hours online researching the vehicles they want to purchase. They visit multiple websites and use aggregate sites to research pricing, vehicle information, and reviews. Having a mobile-friendly website is critical to connecting with these buyers at this stage of the buying process. A car dealership's website should have a seamless design that is easy to view on mobile devices. People who use their smartphones to do automotive research tend to be impatient, so it's essential that the site loads quickly. A mobile-friendly site makes it easier for customers to call and access digital content without pinching and zooming on their phones. When a customer visits your website, you can show them remarketing ads to remind them that you have the vehicle they are interested in. This can help you lower your abandonment rate and close more sales. You can also use negative keywords to hone in on the search terms irrelevant to your business, preventing you from wasting ad money on shoppers who don't intend to buy.
Create a Blog
As a high-ticket industry, car dealerships must build trust and relationships with clients to keep them returning for future purchases. Many automotive digital marketing strategies focus on customer loyalty and retention by incentivizing referrals. For example, many dealerships run contests or promotions where customers who refer new buyers can win cash or free services like a vehicle cleaning or oil change. Another way to generate more leads is through SEO and SEM (Search Engine Marketing). Search ads can help dealerships gain visibility for their cars in searches where potential buyers are looking for specific makes, models, or years of vehicles. As the automotive market continues to evolve, dealerships must stay ahead of the curve with their digital marketing efforts. By leveraging the latest trends and technology, dealerships can reach a wider audience with more effective campaigns and convert more sales.
Use Negative Keywords
Adding negative keywords to your campaigns allows you to prevent your ads from showing for specific search queries that are not relevant to your business. This is especially helpful if you want to save money on users looking for something you do not offer. For example, if you are a roofing company that offers residential and commercial services, you would want to make sure your ads are not showing for searches such as "desks for school" or "desks for office." There are three types of negative keywords: broad, phrase, and exact. A general negative keyword will block your ad from appearing in queries containing all the words in your list, even if they are not in the same order. A phrase negative keyword will only block your ad from showing up in queries that contain the exact wording in your list, such as "previously owned Buick" or "slightly used Buick." You can also use a bulk feature to simultaneously add negative keywords to multiple campaigns and ad groups, which is a huge time saver. However, you will still need to go through and review each movement and ad group's search terms report to ensure that all of the keywords have been added to your negative keyword list.
Use Social Media
Social media is one of the most effective tools dealerships can use to promote their business. This is because most consumers use social media sites, and using social media in automotive marketing can help dealerships reach a larger audience. Social media can also allow dealerships to target their ads to specific audiences. This means they can focus on only advertising to people interested in cars, saving them money. In addition, using social media can allow car dealerships to engage with customers and answer any questions. Another way that dealerships can use social media is by posting videos. Test drive videos are a popular option for automotive dealers, showing potential buyers what it is like to test drive a vehicle. This helps build trust and encourages more people to visit the dealership. In addition, dealerships should monitor their social media pages frequently and respond quickly to any inquiries or comments from their customers. This shows that the dealership cares about its customers and will go above and beyond to meet their needs.