Technology
Top 3 Reason Why your Business Need a Website 2023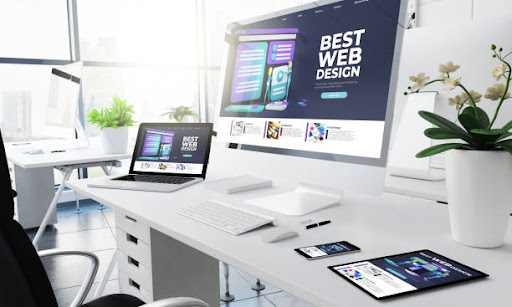 Anyone who wants to grow their brand, no matter how small your business is, needs a website. Building a website has also become cheap. You do not need a lot of money and you don't need to be a coder or designer to own one.
There are many reasons to create a website. Whether you want to generate more leads for your local business online, sell products in an e-commerce store, or build an online presence for yourself – a website can be a great idea.
Having a website for your small business is not just about selling your products or services online- it also provides value to your customers and is a form of free advertising.
For example – Some of Top MLM Makeup companies are getting orders and became popular from after they launched their websites.
Online Presence of Business
Today, almost everyone is using the internet to get information. Their decision on what to buy and where to get it can be accessed through their smartphones and tablets. A website will create a presence for your business.
There's a reason so many companies invest in a website with search engine optimization (SEO).
97 percent of people go online to find a local business, and 93 percent of online experiences begin with a search engine. Believe it or not, there are 3.5 billion searches on Google per day.
Without a website, people may question your legitimacy as a business. Having a website is an opportunity to make a great first impression and give people comfort that you're a real business. Showcasing your brand to your prospective customers is one of the most important things that you can do
It can be an E-commerce site, Static website, guest post site or blog website.
So, Website is very important for every website, even a small website is ok.
INSTANT CONTACT POSSIBLE
People visit your website when they want to know something or do something. They also expect immediate gratification, which means visitors should be able to answer three questions within three seconds of landing on your website:
Who are you?

What do you do/offer?

How do I contact you?
Customers can contact you easily via a website. Sometimes, your phone number may not be working, but with an online presence, customers can contact you with ease when they need to learn about your business.
One of the main reasons you should have a website for your business is to increase your organization's credibility.
This will, however, only work if you provide links to your social media pages or offer a chat service on your website.
DIRECT GET ORDER ONLINE
Most people don't trust a business without a good website. A clean, modern page that is regularly updated and pops up in search engines is an instant credibility boost.
A website allows you to display the products you offer or outline them in detail using images and videos. You can also offer tutorials using PDF instructions or videos so that your customers do not need to go elsewhere to get information after purchasing the product.
Your website serves as a valuable platform to build your credibility and boost consumer confidence in your products or services. In today's digital world, consumers will go online to research a product or service before making a purchase decision.
Benefits of Good Website Design
It sets the first impression.

It aids your search engine optimization (SEO) strategy.

It sets the impression of customer service.

It builds trust with your audience.

Your competitors are doing it.

It creates consistency.

A Website Improves your Credibility

Helps in Increasing Brand Awareness
And many more.
So, What If I tell you can create a website in a few minutes without coding? Yes, possibly you can create a website using Strikingly.
Thanks for visiting – Also you can check more useful articles published on our website.
If you want to share your thoughts or articles with us you can comment down.
See you in a new valuable article.