Technology
The IOT in Healthcare: Bringing Cutting-Edge Solutions to Bear on Improving Patient Care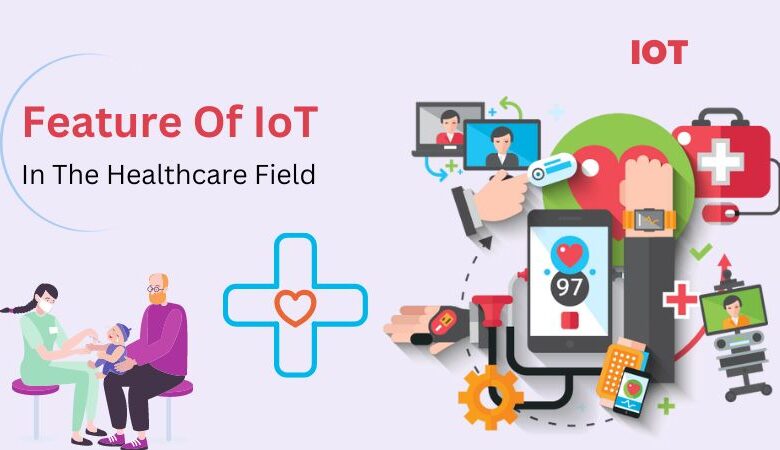 According to Gartner, the Internet of things (IoT) will have more than 26 billion linked devices by the year 2023, making it one of the most cutting-edge technology techniques available today. By then, IoT will have an impact on some of the most significant items in the automation industry. Automation in the workplace, as well as in homes, factories, and other types of businesses is going to be a big growth area for both new and old businesses.
Because of the effectiveness of the internet of things (IoT), there are now new tools that can be used in the process of developing an integrated healthcare system. This system will ensure that patients are cared for in the most effective manner possible, with a strong emphasis on enhanced treatment outcomes.
Therefore, it is an aggregation of many chances that wellness promoters and hospitals may utilize to maximize their use of resources in the most efficient way possible. The majority of hospitals are already enlisting the assistance of IoT for asset management, as well as for the regulation of temperature and humidity inside operating rooms.
What exactly is the IoT?
The phrase "Internet of Things" is abbreviated as "IoT." Any device that utilizes an internet connection to send or collect data, operate a process, or share information with other devices is considered to be a part of the internet of things (IoT).
The Internet of Things (IoT) used to be a specialized industry with few practitioners, but now there are more linked gadgets than people. In 2018, there were 2.4 network-connected gadgets for every single person, and Cisco forecasts that this number would increase to 3.6 by the year 2023.
There has been a recent uptick in the popularity of consumer Internet of Things devices like Google Home and Amazon Alexa. There are around 3.5 billion individuals on the planet who possess cell phones, which accounts for approximately 44% of the total population. The majority of people depend on the Internet of things on a daily basis, and the prospects for its use are expanding across a variety of sectors, including education, data centers, hospitality, and healthcare.
Let us concentrate on the most important benefits of the IoT development services company trends in the healthcare company, and make an effort to comprehend how they may be effectively used:
Decreases in Expenses
Providers of healthcare services might benefit from the connection that is associated with healthcare solutions. Because of this, real-time patient monitoring will be made easier, which will result in fewer trips to the doctor that are not strictly essential. To be more specific, improvements made to home care facilities are unquestionably going to result in a reduction in the costs associated with hospital stays as well as readmissions.
Enhancement of the Therapeutic Outcomes
With the use of cloud computing or some other kind of virtual infrastructure, these healthcare solutions provide medical practitioners the capacity to use real-time information in order to make educated choices. Additionally, it guarantees that the supply of health care is handled in a timely manner and that treatment results are improved.
Future-proof
Implementing an IoT development company infrastructure, deploying devices, and instructing staff members on how to use software systems all need an initial expenditure; yet, the value generated by these tasks only grows with time. After an IoT ecosystem has been established, it is simple to include newly designed IoMT devices into the system as they become available. A smart hospital that is enabled by the Internet of Things will swiftly be years ahead of other hospitals and medical facilities of a similar kind that opt not to install IoT devices and solutions.
Minimizes Errors
What measures does the Internet of Things take to correct inaccurate data? The Internet of Things has become more prevalent in the field of healthcare, where it helps to facilitate precise data collecting as well as the automation of operations. In addition to this, it monitors the data-driven choices that are made in order to minimize waste and cut down on the overall expenses of the system. This industry is able to take full use of the Internet of Things, and this is one of the many dazzling advantages that it offers.
The future of IOT in the Field of Healthcare
Numerous applications of the Internet of Things may be found in the fields of healthcare and medicine. These applications encompass a diverse set of technology, ranging from artificial intelligence-based data analytics to futuristic robotics and drones. During the pandemic era, there was a significant rise in demand for mobile telemedicine tools and technology that enabled remote patient monitoring. As a result of this demand, governments and investors have come to the realization that the importance of IoT in healthcare services has expanded. For patients receiving therapy at home, for instance, medication may be delivered by drone to the patient's homes.