Software
Strategies to Save Costs While Using Cutting-edge Digital Automated Tool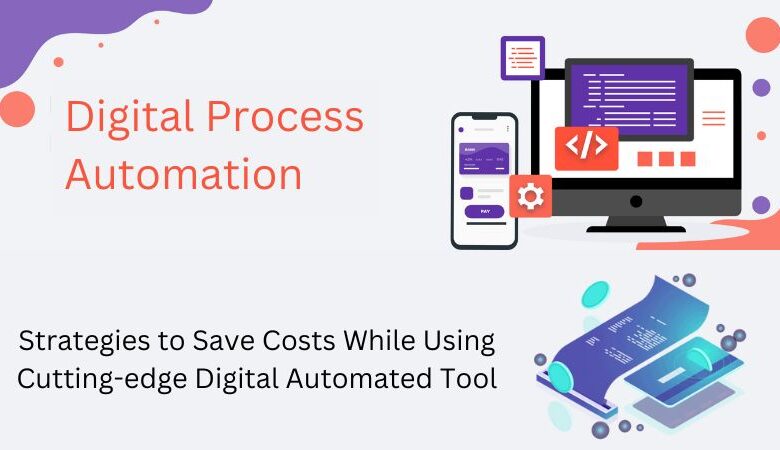 A "growth perspective" is a characteristic of the most successful people and organizations. A growth mindset is a way of thinking that allows you to continually improve your abilities and retrain your brain so that you can do everything you put your mind to.
However, when we have goals to achieve, a greater number of clients to attend to, and limited finances with which to carry out our responsibilities, it may be challenging to think of ways in which we might improve. In addition to operating in a difficult economy, we are also confronted with pressure to make our business practices more environmentally friendly, customer-centric, and easily accessible.
The social shifts that will occur as a direct result of the pandemic will have an enduring effect on each and every company. Businesses that wish to continue to be successful need to have robust solutions ready in the event that there are significant changes in the ways in which people work, live, and engage with one another.
Digital process automation consulting services is not only a good trend. Streamlining and improving the efficiency of your company's operations while also cutting costs may be achieved with this open and affordable method. Because it makes things easier for workers in the areas that are automated as well, automation is a win-win situation for everyone in your firm.
Let us check below how Digital Process Automation can adopt automated tools to cut expenses
1) Reduce Employee Time
Automation eliminates the need for labor-intensive and time-consuming processes such as data input and the process of comparing invoices to purchase orders. Because there is a scarcity of workers, many employees are already overburdened by the amount of work they have to accomplish; thus, automation provides them a chance to breathe and focuses their attention on the things that are more interesting to them. Your tech-savvy staff are more likely to be content when they are using automation since it reduces the amount of time they spend on tasks that seem like busy labor.
Some individuals just consider automation to be an alternative to the employment of actual humans. Although there will be fewer individuals needed to participate in an automated business process, this does not eliminate the need for actual people. There will still be opportunities for employment. You'll only be compensating workers for work that is more productive.
Converting manual, paper-based procedures to digital
The use of digitizing methods results in significant cost savings for printing and is better for the environment.
The cost of printing may be reduced by thousands of pounds if paper-based processes are converted into their digital counterparts. In addition to this, the use of automated tools considerably cuts down on the amount of time spent waiting between the various stages of a process and brings the rate of mistakes to a minimum.
Another advantage of digitizing paper-intensive operations is that it enables your growing number of remote employees to do their jobs more effectively. It is anticipated that this year, 21% of people employed in knowledge-based occupations would work from home at least some of the time, if not full-time.
Gain Accurate Data
Unless you have an accurate picture of the situation of your money right now, you won't be able to make intelligent choices about your finances for the future. You will have rapid access to the data that is the most correct since automation works so quickly and maintains records of every project, invoice, and report, among other things. You will be able to develop more accurate financial projections and manage capital projects more effectively if you have access to this kind of data.
Automation may cut IT staffing
Reducing the number of employees is never an easy solution, but it will result in significant cost savings. Adding users to groups, assigning users to licenses, and restarting a virtual machine are three of the most common human processes that are increasingly being replaced by automated solutions.
Those members of the IT team who are retained in their positions will see their responsibilities shift. They will develop a strong T-shaped skillset, which will allow them to successfully take on the role of managers of the systems.
Supporting clients' growth
The term "business-to-consumer" (B2C) marketplaces are no longer the exclusive domain of customer-centric industries. Customers have an expectation that their needs will be rapidly addressed and that they will be acknowledged when digitally native decision makers are in charge.
Unless the infrastructure can enable agility, these expectations may seem to be demands that the IT department is unable to meet. A step-change in the number of clients may be made possible by an automated procedure, which does not have an adverse effect on staffing levels, wait times, or the quality of the customer experience.
Bottom Line
In conclusion, the advantages of using Digital Process Automation processes will far exceed any serious disadvantages. The present risk and compliance regulations will be adhered to by automation since it is essential to the technology. The potential expenses that may be saved as a result of effective risk and compliance management can add up to a considerable sum.