Technology
On-Premises PBX Vs Hosted PBX System: How to Choose the Right System For Your Business?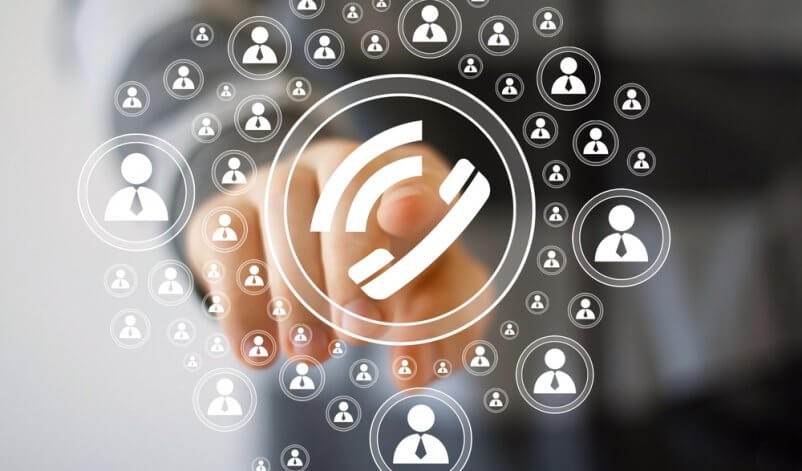 PBX or Private Branch Exchange System is a private telephone network that facilitates easy communication within a company or organization. With the help of IP PBX software, businesses can connect all their office desk phones to the same network. Using this software, businesses can communicate easily with their branch offices throughout the world with the support of a unified platform. It enables users to make internal calls for free or transfer calls freely. It also allows users to communicate externally with the outside world using various communication channels such as Voice over IP, ISDN, or analog. 
A PBX system is designed to route calls to the most appropriate numbers. It has the ability to handle a large volume of calls easily and efficiently. The system is highly beneficial for organizations with multiple offices and remote workforces as it allows users to forward calls to any mobile phone or desk phone within the organization. Thus, facilitates flawless cross-location collaboration and superior customer service. Many companies these days provide customized single-tenant IP PBX for enterprises and multi-tenant IP PBX software for ITSPs (Internet Telephony Service Providers) to meet the specific requirements of their clients. These solutions are designed to provide enhanced User Interface (UI) and User Experience (UX). 
On-Premises PBX or Hosted PBX, Which is Better?
Well, when it comes to adapting a PBX system, businesses often get confused about whether to go for an on-premise PBX system or a hosted PBX. Before deciding on an option, it is important to understand the difference between on-premises PBX and hosted PBX. Let's look at both these PBX options in detail. 
On-Premises PBX
When the PBX system or software is deployed on servers that are located on-site that belong to the business, it is termed as an on-premise PBX system. It is managed entirely by the organization itself. To set up this type of on-premise PBX, an organization must have an appropriate IT infrastructure as well as resources to run and manage the system. Thus, on-premises PBX systems are highly suitable for large enterprises that have all the required resources and infrastructure to manage the phone system efficiently. Industries or organizations that require strict security and confidentiality also prefer to have an on-premise PBX system. 
Benefits of On-Premise PBX
With on-premise PBX, the end-user will have more control over their phone system

This type of phone system is best suitable for organizations that have the proper infrastructure, network setting, and bandwidth required to manage their own phone system, VoIP, and unified communication

With an on-premises PBX system, organizations can use their current phone carrier

The users do not require the support of a third party PBX provider to accomplish simple tasks such as adding extensions

The end-users have all the power to set the data and settings of the phone system as per their requirements

Organizations can integrate their phone system with VoIP to save on calling costs

If required, the users can take the help of a third party for any support and maintenance purpose. 
Hosted PBX
A hosted PBX software is the opposite of on-premises software, which means that the data is managed by the service provider. This type of system is best suitable for organizations that don't have the required resources or IT infrastructure to manage such systems. The service provider is responsible for installing the PBX system at the organization's location as well as managing the system. In the case of hosted PBX, the phone lines are usually plugged into a router that sends the calls, signals, and features that are handled via an IP-PBX server at the service provider's location. The provider of the hosted PBX usually charges the users a monthly fee on the basis of minute package and certain features. 
Benefits of Hosted PBX
For using a hosted PBX no on-premises hardware required, thus the initial cost and set-up cost is much lower as compared to an on-premise PBX system 

The service providers usually have more resources than users, so adding new feature sets are possible

Organizations need not to worry about installing new features as it is handled and managed by the service providers 

With a hosted PBX system, organizations can easily move their phone system

Users can easily add or remove virtual numbers

Hosted PBX providers generally makes use of border controllers or other kinds of NAT software to help navigate routers

Any up-gradation or changes in the IP-PBX are handled by the provider itself

In case of poor Internet or no Internet connection, there will be no impact on the operations as calls can be sent to voicemail or a mobile phone. 
Conclusion:
So, choosing an on-premise or hosted PBX system largely depends upon the infrastructure and available resources within an organization. Large organizations with solid infrastructure and resources with the ability to manage network, power, servers, and security, must go for an on-premise PBX system. On the other hand, organizations that are looking for a cost-effective PBX system without having to manage it on their own can go for a hosted PBX system. Just keep in mind to choose the right company that provides a customized solution based on your specific requirements and ultimately helps to deliver improved productivity, better business communication, and faster ROI.