Technology
How is Technology Changing Working Lives?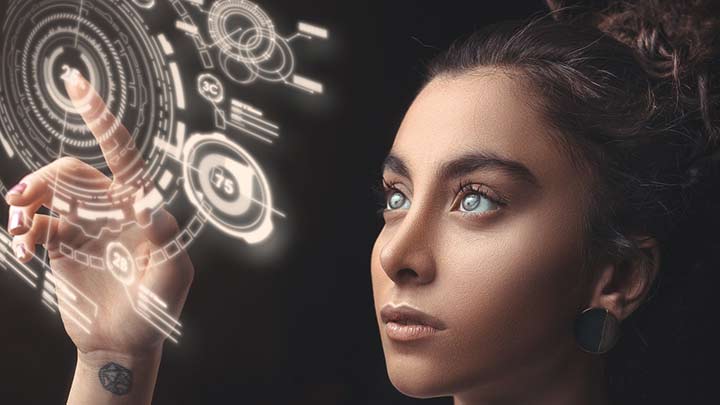 The pace of technological development has been increasingly rapid in the last few decades. Today, small smartphones are significantly more powerful than high-end PCs from 10 years ago and can accomplish millions of specific tasks thanks to an abundance of bespoke applications. The internet has grown exponentially since it was first available to the public, who were lucky enough to have a dial-up internet connection in the early to mid-1990s. It is now an interconnected web of billions of websites that serve to educate, entertain and provide the basis for online shopping. The pace of the technological revolution and the information age has also had a profound impact on the world of work. In this article, two key examples of how technology is being used to transform working lives will be described in detail. 
Online jobs boards 
In 2023, it is estimated that there will be around 73.3 million freelance workers in America alone. Statistics also show that over 40% of the global population is self-employed, many of whom will be classified as freelance workers. This type of work has been driven in a large part by the rise of online job boards. For example, in the freelance shipping industry, drivers access shipping work from companies such as Shiply by logging onto freight shipping jobs boards. They then bid for various shipments, depending on their location and the load-carrying capacity of the vehicle that they use. The lowest bidder will then generally secure the contract and will be tasked with fulfilling the delivery order. This is just one example of how jobs boards play a vital role in freelance work opportunities. In fact, there are a wide range of jobs boards that serve a diverse selection of industries, including IT project work, graphic design jobs, and online content creation. 
Worldwide internet and digital nomads
As previously highlighted, the internet has grown exponentially since it became available to homes with a suitable internet connection. It has also been a crucial factor in the development of the digital nomad model of work. Put simply, if you have a talent that is in demand and the job role allows you to work fully remotely, you can become a digital nomad. You can then travel the world and explore exotic destinations whilst earning a meaningful income to fund this lifestyle. In many cases, all you will need is a suitable laptop, smartphone, and access to a reliable internet connection. Approximately 63% of the worlds population now have access to the internet, and most global hotel chains include free Wi-Fi access as standard in their rooms. Only the least developed countries will not be able to provide internet access for digital nomads, and each year isolated areas receive internet connections. Put simply, unless you plan to work from some of the remotest places on earth, it is likely that you will be able to travel as a digital nomad to most countries and still generate income. 
To sum up
The incredible growth of the internet and its increasing availability around the world has led to a dramatic rise in the number of digital nomads. In addition, online job boards have helped freelance work and the gig economy to enjoy spectacular levels of growth.