Technology
eCommerce Website Design Trends to Look for in 2022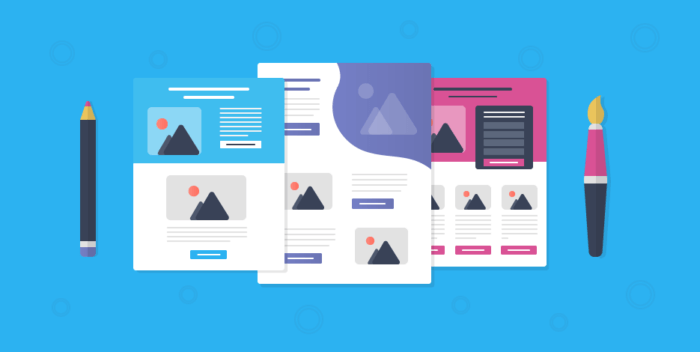 As eCommerce becomes more prevalent, web designers will need to learn how to create competitive online storefronts. It's a fantastic idea to start by learning about eCommerce design trends. With more businesses shifting each day to eCommerce it is important to design a store that stands out from the rest. The most ideal way out is to hire a reputed web design company to create the website design.
Ecommerce enterprises need websites that can keep up with demand as more customers rely on online stores to receive the goods and services they require. The only problem is that the eCommerce landscape is continuously changing, so what was once a terrific eCommerce experience may now appear inefficient and antiquated.
How do you stay up with this as a web designer?
Staying on top of eCommerce design trends is one way to ensure that your clients' eCommerce sites can compete in eCommerce. Another option is to leverage tools like BeTheme, which make it simple to align your workflow with the most recent and greatest trends, regardless of how rapidly or frequently they change.
eCommerce Website Designs to Follow in 2022
Equip yourself with these eCommerce website design trends and techniques to stay ahead of your competitors in 2022.
Using Textured Backgrounds
People are spending more time online for reasons other than amusement. They're also doing more buying on the internet.
Even though consumers are increasingly entrenched in the digital retail arena, we'll witness a comeback of an old design trend: skeuomorphism. Or, at the very least, the parts that can be recycled for 2022.
Expect to see more eCommerce websites incorporate real-world textures into their designs in the coming year. These textures will be subtler and softer than the ridiculous way they were used in the early 2010s (remember the wood-grain panels?).
Consider this eCommerce design trend as a means of linking the digital and real worlds. If done well, buyers should feel less alienated from the eCommerce firms from which they purchase.
Enlight with the Light Mode
Dark mode has been a prominent design trend over the past few years. In 2022, however, we'll see less and less of it. "Light mode" designs will take their place. Consider backgrounds in all-white or neutral tones.
There will be some darker components along the way, but they will be few and far between in comparison to how prevalent dark mode designs have been in recent years.
Light mode will offer more light and weightlessness to the online purchasing experience, similar to how textured backgrounds eliminate some of the coldness and alienation from eCommerce. This is a welcome break for customers who have spent the last year and a half looking at screens far more than usual.
Go Pithy with Micro Animations
People have grown accustomed to doing more things online, but that does not imply they want to spend more time exploring, researching, and purchasing products and services. With well-placed micro animations, designers can help shoppers acquire exactly what they need, quickly.
Micro animations assist shoppers to easily find the interactive portions of the business. When it comes to product search, hover effects, in particular, are useful. They can rapidly reveal more perspectives or product alternatives. They can also enable shortcuts to common tasks, such as add-to-cart, share, favorite, and so on. Hover effects help customers to swiftly assess and compare products right on the product search page.
Improve Filtering Controls
As the popularity of online shopping expands, so will the size of digital inventories. Customers will require a better way to navigate through all of the possibilities as retailers expand their product offerings – often with several lookalike products.
This is something that product filters already help with. The year 2022, on the other hand, is all about streamlining and improving the online shopping experience. As a result, product filters will follow in the footsteps of contact forms, where each field is created expressly for the fastest input. Filters, on the other hand, are precisely suited to the input type. The shopping and product filtering process will be considerably more intuitive as a result of this.
Enable Live Search
WordPress comes with a rudimentary search function that you can include in the site's header. It's also possible to use it as an inside widget, such as in the eCommerce sidebar. With a huge eCommerce site, it's frequently insufficient.
More sites will be created with a live search option in both the header and the product sidebar in the future year. Shoppers will be able to find the exact things they're looking for more rapidly as a result of this.
Including App-Like Features on Mobile
People have been hesitant to convert on mobile, despite the fact that the number of customers buying on their cellphones has long eclipsed those on desktop. However, as more consumers rely on internet retailers, we'll see them becoming less hesitant to spend on their phones.
More eCommerce sites will be created with mobile app-like capabilities in order to entice smartphone buyers to do so. Because consumers already spend the majority of their digital time in mobile apps, having this type of interface and functionality on a mobile site will make them feel more at ease.
Sticky elements, including headers, bottom bars, and floating buttons, are the simplest way to accomplish this.
Faster Page and Website Speeds
Mobile page speeds have become a highly crucial ranking criterion for websites because of Google's Core Web Vitals algorithm upgrade in 2021. As a result, designers will need to learn how to create lightning-fast websites in order for their eCommerce clients to rank well in search results.
While there are a number of technologies you can use to accomplish this — such as fast web hosting, a caching plugin, and so on – BeTheme comes with a slew of optimizations right out of the box.
The Google Fonts "Load from Google" setting is one of the most essential optimization choices here. According to a case study conducted by KeyCDN a few years ago, fonts housed on Google's CDN load substantially faster than fonts hosted locally. Consider this a competitive edge when it comes to eCommerce design trends because not every site designer will have access to such a performance-optimized tool.