Software
Boost Your Automotive Business With the Right Software for Vehicle Inventory Management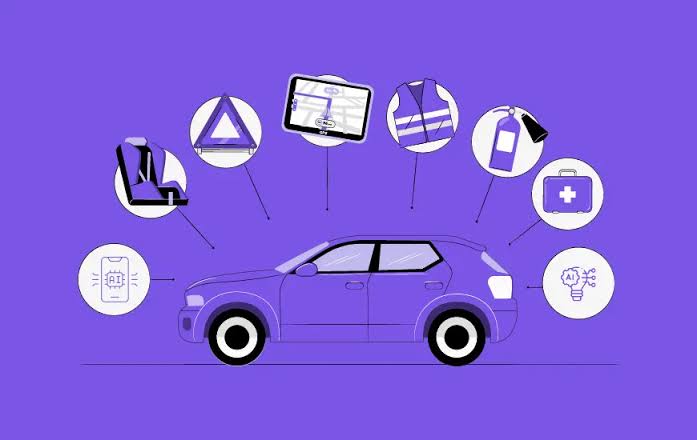 Keeping inventory fresh is a vital aspect of car dealership merchandising. A business that loses track of its inventory risks losing revenue. Using the right tools helps companies to optimize inventory, increasing profits and customer satisfaction. The best vehicle inventory management systems feature geo-mapping technology that lets companies monitor test drives.
Increased Profits
Having an effective inventory management strategy is important for automotive dealers. It helps with customer management, attracting leads, and improving per-vehicle margins. With the auto industry constantly fluctuating, an efficient process is necessary for dealerships to maximize profits. With a vehicle inventory management system, businesses can automate inventory checks and alerts. This allows for a quicker turnaround in getting new stock into the warehouse. It also helps with demand planning, vital for ensuring that the right items are available to customers when needed.
Car dealer inventory management systems help track and manage vehicles from early acquisition to merchandising. They can also help to reduce the time it takes to get cars retail-ready. Ultimately, it makes for a faster car sales experience for the customer.
While a new vehicle inventory management system might seem like an expensive investment, the value it creates for your dealership and customers over time is worth it. Aside from helping to improve efficiencies, it also helps to boost profitability by increasing sales and retaining loyal customers.
Boosted Customer Satisfaction
Having the right inventory management tools is vital for keeping track of stock levels and managing customer orders. An auto dealer inventory management system often includes additional components such as customer relationship management software that helps you keep records of customers, their purchases and repairs in an easy-to-follow format. This will help to increase customer satisfaction as it makes them feel that their business is well-organized and can be trusted.
Investing in inventory management software can also be a way to boost your reputation. Having the right systems can make it easier for customers to see what they're buying, which will, in turn, encourage repeat customers. The system will also help save time and money to be a great investment in the long run.
The automotive industry is complex, and many factors can influence sales. For example, changes in consumer demands can affect the success of certain models and types of vehicles. A good automotive inventory management system will allow businesses to stay ahead of the curve by analyzing consumer trends and comparing them with what's on their lot.
You can reduce costs and provide a better customer experience with the right auto repair inventory software. This will lead to greater profit, more repeat customers and a more positive image of your company.
Increased Efficiency
The right automotive software can save time and improve productivity. For example, a route sheet can automate scheduling service appointments for customers with the same technician each time. This builds customer trust, increases revenue, and reduces frustration for everyone involved. Keeping your customers happy is important by providing clear and consistent communication.
Customers are more likely to work with you again if they know their vehicle will be handled by the same mechanic every time. This can be accomplished using automotive service software that allows you to text or email customers a reminder for their next appointment.
Inventory management is more than just knowing how much you have on hand; it also includes identifying the most popular products and determining when to order new ones. This ensures that your business runs efficiently at each step of the supply chain, from sourcing and manufacturing to distribution and delivering items directly into the hands of your customers.
With the right inventory system in place, you can spend less time worrying about data, inventory, and customer management and more time making sales. It can help you streamline warehouse operations across multiple locations so that each store always has sufficient stock. Moreover, the system makes it easy to quickly address customer issues to continue building customer loyalty and satisfaction.
Streamlined Processes
A solid automotive inventory management strategy allows dealerships to maximize profit and increase per-vehicle margins. This means a greater return on investment and a loyal customer base. This is especially important as the auto industry experiences significant shifts in technology and consumer behavior.
Car Inventory Management software helps dealers create streamlined processes that help them save time and improve efficiency. For example, instead of relying on homegrown systems that don't communicate with each other or Excel spreadsheets, they can now use a single, centralized system that provides visibility into inventory needs and product availability in all locations.
This helps avoid overstocking and obsolescence, which can be a costly problem for retailers and suppliers. It also ensures that warehouses have enough stock to meet demand promptly.
Finally, the right inventory management solution helps retailers make smart decisions about buying and selling new and used car inventory with real-time market data. This data can help them make informed acquisitions, better dealer trades, and stay current on target pricing. This way, they can spend less time managing data and more time closing sales.